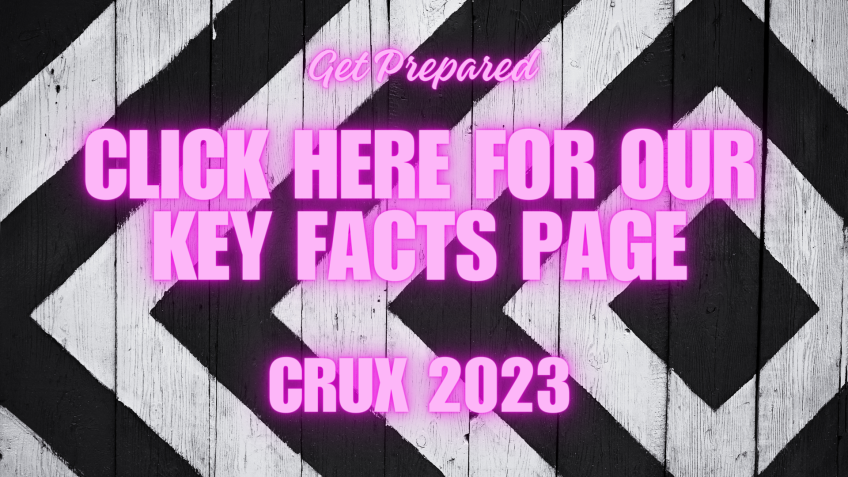 Everything you need to know!
Nov 13, 2023
---
Crux caught up with the team at Emergency Management Otago to find out more about what to expect of an AF8 event - and how to prepare.
A magnitude 8 earthquake occurring on the Alpine Fault will cause widespread damage and disruption across the South Island with severe and long-lasting consequences for the whole of New Zealand. Earthquake shaking lasting several minutes will be felt most strongly across all South Island regions with lighter shaking for the North Island.
Lifelines and critical infrastructure are likely to be severely disrupted across the entire South Island. Electricity and communication service outages are expected to last weeks, with road closures lasting months to years. We can also expect widespread secondary and cascading landscape hazards such as landslides, liquefaction, lake seiching, river changes, flooding and tsunami. These could be exacerbated by concurrent severe weather events and aftershocks.
Communities in the impacted areas are likely to be isolated, some with highly compromised living conditions. Communities further away from impacted areas may not be as severely affected. However, due to the size and scale of this event and the response required, assistance from emergency services is unlikely to be immediate. Therefore, it is critical that individuals, families and communities are prepared to look after themselves and each other for an extended period time until help is available.
"Emergency Management Otago strongly encourages people to plan for disruption," says stakeholder engagement advisor Erica Andrews.
"The impact an AF8 event will have on our communities is significant and it will take many days, weeks and months to reinstate water, roads and other critical lifelines. The public need to be prepared to look themselves for a lengthy period and it starts by understanding your hazards, making a plan and getting connected within your neighbourhood".
The team at AF8 has been working on modelling what will happen when the Alpine Fault goes. It's not about scaring people; it's about using that knowledge to prepare as well as we can.
"Kiwi's have proven that we are exceptional at coming together to support each other in emergencies, we're encouraging communities to come together before disaster strikes. The better connected we are now, the easier it will be to support each other during and after," Alice Lake-Hammond, the AF8 programme manager says.
Ultimately, know your hazards, make a plan and get connected
Get household ready - create a household plan, have emergency supplies and stay informed
Get work ready – develop an emergency plan, create a business continuity plan, and stay informed
Get school ready – know your school's responsibilities, teach emergency preparedness to young people
Plan to look after yourselves for at least seven to 10 days
Make sure you have plenty of water stored – a minimum of three litres of water per person, per day
Stock up on non-perishable goods – make it uniquely you! If you don't normally eat baked beans, don't put them in your emergency supplies
Have an alternate cooking supply – gas BBQ, camp cooker
Remember to plan for your pets
Get connected - if you know your neighbours you instantly have a support network during an emergency. You can share resources and work together to help out those who may be more vulnerable in the community
Stay informed – know where to find information - radio, social media, websites. Know where your community emergency hubs are located
Join your local Community Response Group
Gets Ready is an alerting tool that people can sign up too. It is one of the many tools Emergency Management Otago uses to share warnings and information to members of the public, but you need to be registered first.
It also has Starlinks, VHF radios and Sat phones, which would all be used to communicate between operations centres, emergency services and lifeline utilities.
EQC has resources to help you make your home safer and prepare for natural disasters
QLDC has a comprehensive 'Be Prepared' page


---