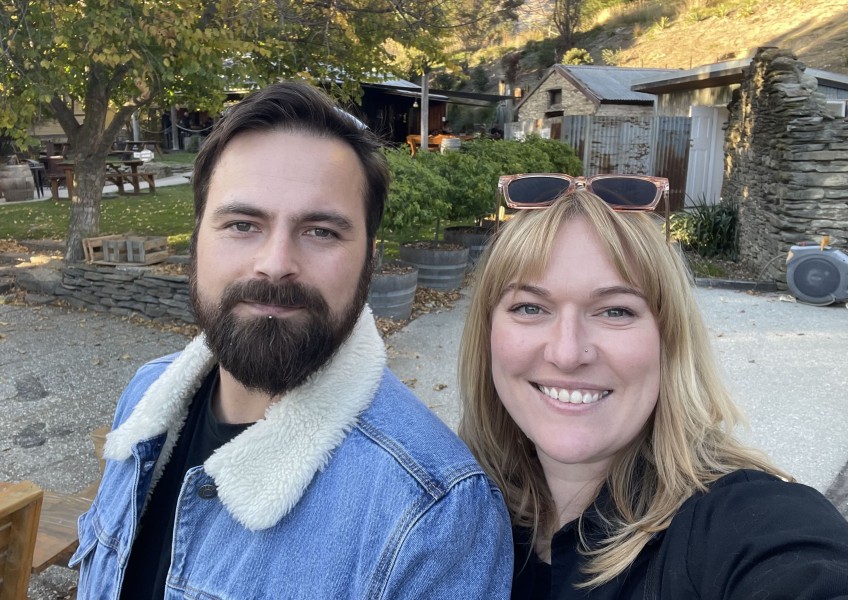 Earthquake kit entrants show how it's done
---
Here's the top entry so far in our free earthquake kit competition, from Ashleigh and Jared Lindley of Hanley's Farm, Queenstown. Can you do better? Be in to win a full earthquake kit worth $376. Send photos and your preparedness story to [email protected]
"After the witnessing the various weather events around New Zealand early 2023, we decided it was time to prioritise putting together a kit in case of emergency here. We have a to-go bag, and a larger tub of emergency supplies kept in our hot water cupboard by the front door. We keep with it a portable gas hob, the cats' carriers and a black bag full of spare clothes. We have about 20 litres of water in the shed and a 20 litre bladder with the kit to fill up if/where we can.
"Our friends have done something similar. We're in Hanley's Farm, and they're in Frankton, so we've made a plan to access whichever kit is closest depending on where we are if disaster hits! We recognise it's a privilege as all of this costs but it was about prioritising it for a few weeks and it's a nice peace of mind knowing it's there.
"Here's a few photos of our set up!"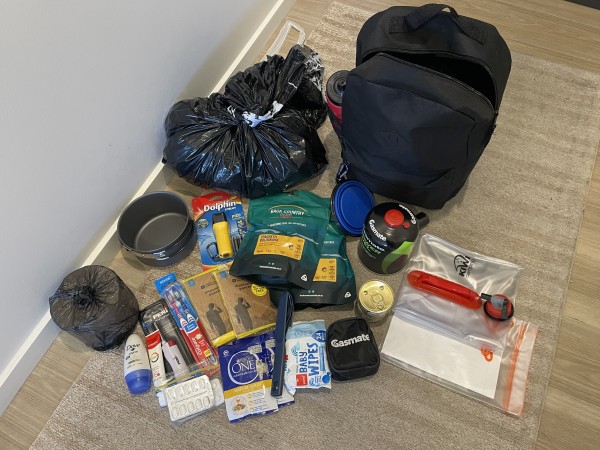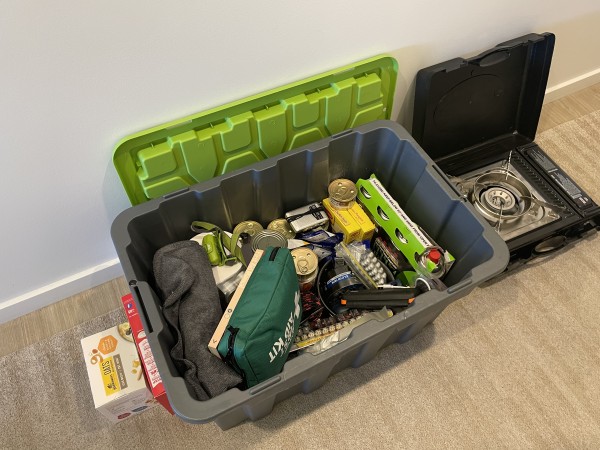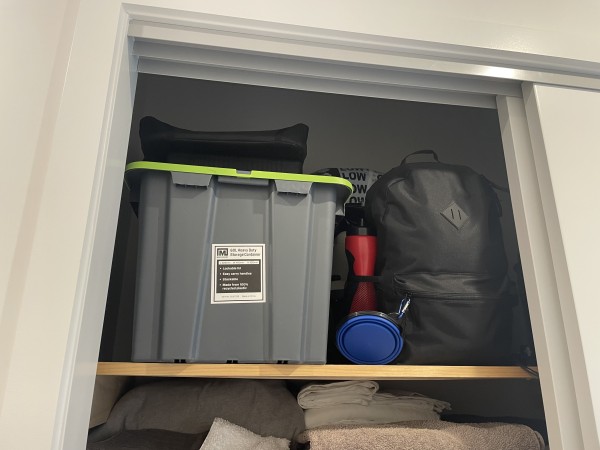 Return to the main Get Prepared page.
Free earthquake kit competition details.


---