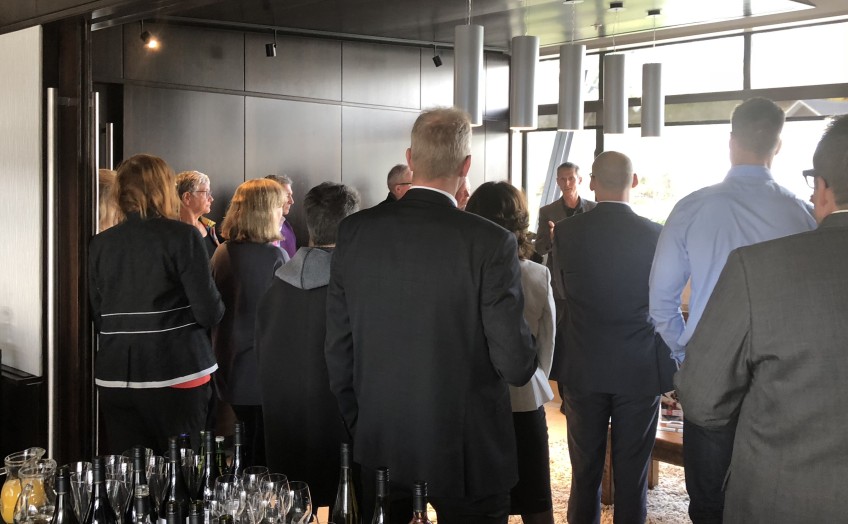 Strong response to Wakatipu Community Foundation advisors session
---
Prominent local lawyers, financial advisors and accountants look like backing a new concept in wealth transfer - the Wakatipu Community Foundation.
The Foundation held a presentation for advisors on Thursday to provide information on how the Foundation provides a hassle-free and structured channel for people wanting to support local community organisations - either by endowment or "living and giving."
Currently many community organisations struggle to raise funds in a competitive market where wealth is often separated from those needing money by uncertainty over due diligence, whether the organisation will survive and even tax issues.
The Foundation, along with 16 others throughout NZ, makes the process much easier for both those with money and those who are raising money. The advisors attending yesterday's session reacted positively to the presentation from Foundation Chairman Raymond Key and trustee Jennifer Belmont.
Diana Hubbard, now living in Queenstown after moving from Auckland three years ago, supported the Foundation with a donation of $10,000 at the event. She and husband Dick were a key part of the Auckland Communities Foundation. Dick Hubbard is also Chair of Southern Community Media Trust, publishers of Crux.
The Queenstown presentation emphasised the flexibility of the Foundation system, that now has over $110 million under management throughout the country. Raymond Key detailed that giving to the community is not just for the rich and can even involve all the employees of any local business that want to make regular modest donations to community organisations, matched by their employer.
The Foundation can work direct with individuals or via their advisors but can also help avoid the often very high administrative burden of setting up individual trusts or not knowing which community organisations to support. The Wakatipu Community Foundation's website is here.
Main Image: The Wakatipu Community Foundation advisors session was held at the Queenstown Resort College.
Read: The detail behind the Wakatipu Community Foundation - A deep and benevolent revolution.

---