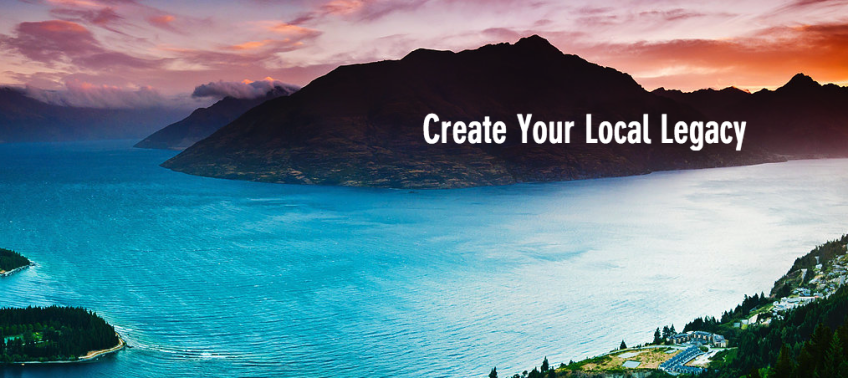 A deep and benevolent local revolution
---
Wealth can be a problem, whether you have it or not.
Many of us are familiar with the problems caused by a lack of money, but having it can be just as challenging. It's not hard to imagine the pressure of calls everyday from multiple worthy causes, all with their expectation of a large handout. How to be fair - how to avoid favouritism or backing the wrong cause?
The Wakatipu Community Foundation has been set up to make the process of giving easier .... and also the process of receiving. It's such a brilliant idea that it's hard to believe it hasn't been here for decades. The problems that would have been solved!
The idea, like all great concepts, is simple. The foundation has been set up to manage the process of people with money wanting to help community organisations and causes that don't. Tax, due diligence, interest only donations, anonymous donations - you name it the foundation takes care of it.
It's a social revolution - but with no losers.
The Wakatipu Community Foundation is still in its early days, in other words raising money before giving it. But throughout New Zealand the idea of Community Foundations has been well proven. There's even a Community Foundations of New Zealand organisation to push the cause. In fact community foundations are the fastest growing form of philanthropy in the world.
80% of New Zealanders, now including Queenstown, have access to community foundations with a collective $110 million of managed funds. The first foundation was established in Tauranga in 2003. In some respects its a bit of a mystery why it took Queenstown, with its famously stratified layers of wealth, so long to join the club.
But the foundation is not just for the wealthy. Most of us will leave some sort of legacy - a house, some cash - something. The idea is that a permanent fund can be established supported by all levels of our community.
There's a particular niche in this part of the world that the foundation can address. That's the newly arrived billionaires, or multi-millionaires, wanting to escape Armageddon or just buy a piece of paradise. Often, as a requirement of the Overseas Investment Office, these extremely high net worth individuals will put money into some computers for a local school or some tree planting but it's often interpreted as a potentially token contribution rather than a deep-seated desire to contribute to, and join, the community. The foundation can turn this money into a strategic, long term and meaningful community contribution (with all due respect to school computers and trees).
The foundation also performs the function of connecting different community groups so that they can collaborate and grow. Often, fighting through the extremely tough world of local fund raising, groups lose sight of other synergistic organisations with whom they could join forces. Competing for local funding can easily produce conflict between groups that is neither helpful or efficient.
At a function next week (Thursday, September 27 - 4.00 pm to 5.30 pm at the Queenstown Resort College) the foundation is hosting its first annual reception for professional advisors. These are the lawyers, accountants and wealth management experts who typically are embedded in the lives of locals, new or long standing, with substantial funds - or even modest funds. It's a logical move to connect with donors. Here's the email address for more information about that event and to secure an invitation.
I spent a fascinating time speaking with foundation chair Raymond Keys and trustee Jennifer Belmont this week and even in my most cynical, hard-nosed journalist mode could not find one single hole, flaw or weakness in this project.
This foundation has the power to fundamentally transform our district and our future. It addresses all of the issues around inequality and social awareness without any potentially unfair treatment of either wealth or the disadvantaged. It deserves support from all of us, whether it's a few dollars in our will, a regular donation while we are living or something in between. This is a a story that Crux will stay close to.
If the funds are not flowing freely into the foundation from the conspicuous, and not so conspicuous, wealth that resides here it will be a very poor and sad reflection on our community.
Here's the foundation's website - please spread the word and do get involved!
Here's a great video that explains exactly how the community foundation works.


---