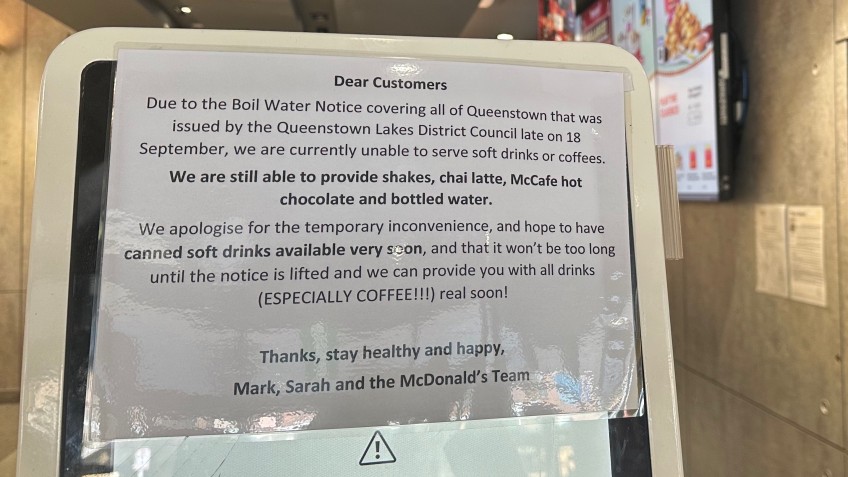 Public health's crypto cases warning lost in QLDC's weekend lull
---
An email to the Queenstown Lakes District Council from southern public health staff first alerting them to a confirmed outbreak of cryptosporidium sat in an inbox unattended over the weekend.
Instead, the warning was only seen by council staff returning to work on Monday morning, before the council issued a precautionary boil water notice to residents on Queenstown's central town water supply that evening.
The boil water notice was the first confirmation local residents had received from official sources of the outbreak, after days of community chatter about a violent tummy bug doing the rounds. It is still unclear if these hundreds of anecdotal reports of a gastro bug are linked to the cryptosporidium outbreak, with questions from Crux to health staff remaining unanswered.
Despite the delay in acting on the information, the council believes it still issued its public health advice in a timely manner.
In a written statement in response to questioning from Crux, QLDC Property and infrastructure boss Tony Avery confirms an initial advice emailed by National Public Health Services Southern to the council over the weekend was not picked up until Monday morning.
He says the council is now working with the public health service "to ensure that any future communication can be acted on immediately".
"The boil water notice was issued as soon as practicable after the time required to review the information and liaise with the necessary agencies to confirm it was the appropriate course of action."
The notice was initiated by the council, in line with advice from both the public health service and Taumata Arowai, the new national water services regulator, Mr Avery says.
An update on the number of confirmed cases of the illness is expected later today.
Yesterday evening, the public health service reported seven new cases, bringing the total number of people confirmed sick with cryptosporidium to 15.
Cryptosporidium is a parasite, which generally infects people when they swallow contaminate water. While the source of the infection has not been linked to the Queenstown water supply, people in a number of central suburbs are being told to boil water to be consumed or used in food preparation for at least one minute just in case.
Mr Avery says the council has reviewed work undertaken on its water network recently and does not believe this to be a likely potential source of contamination, as residents take to social media with their own theories on what may have gone wrong.
The council has started and will continue to test for cryptosporidium in its water supply and at its intake, after previously running tests that ignored the parasite, but it is known to be tricky to rule out entirely, even with negative tests.
"National Public Health Service Southern are the lead agency working to identify the source and we are obviously collaborating closely with them," Mr Avery says.
The public health service has confirmed it has been in contact with 14 of the 15 positive cases to try to get a picture of the source of the illness, asking questions about contact with water, both for recreation and consumption.
But, at this stage, it has revealed no clear pattern of infection.
While generally a rise in cryptosporidium infections can be expected in spring, this is usually connected to farm animals, so a rise in cases in urban Queenstown centre is unusual.
Yesterday it was revealed water filters that would work to prevent any cryptosporidium contamination are on the council's upgrade wish list, but to date no funding has been prioritised for them and they are unable to tell Crux what they would cost.
Known as a protozoa barrier, the filtering technology is increasingly common and a requirement for public water schemes.
The QLDC's water supplies in Arrowtown, Arthurs Point, Hāwea, and Lake Hayes, Lake Hayes Estate and Shotover Country have them; its supplies in Queenstown, Wānaka, Luggate, Glenorchy, Wānaka Airport, and Corbridge do not. The council does not supply water to Kingston.
Mr Avery is unable to put a timeframe on how long the boil water notice may be in place.
The council today launched a website page with information on the outbreak that will be regularly updated.
It includes frequently asked questions and downloadable resources for businesses. Queenstown hospitality businesses in particular have been scrambling to update to the boil water notice to keep customers safe.
According to public health officials, hand hygiene will help curb any spread of the illness, but in this case hand sanitiser will not help, and soap and water is recommended instead.
Main image: A notice to customers at Queenstown's CBD McDonald's advising of changes to service because of a precautionary boil water notice from the council after confirmed cases of cryptosporidium.
Read more:
Crypto cases rise to 15 as health authority urges caution
Queenstown scrambles after water warning
Plans for water filters but no funds as Queenstown chases cause of illness
Queenstown water scare: QLDC issues boil notice
QLDC clears water supply as Fernhill gets slammed by gastro bug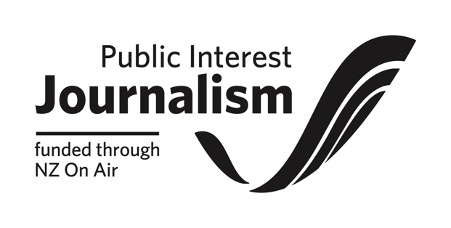 ---