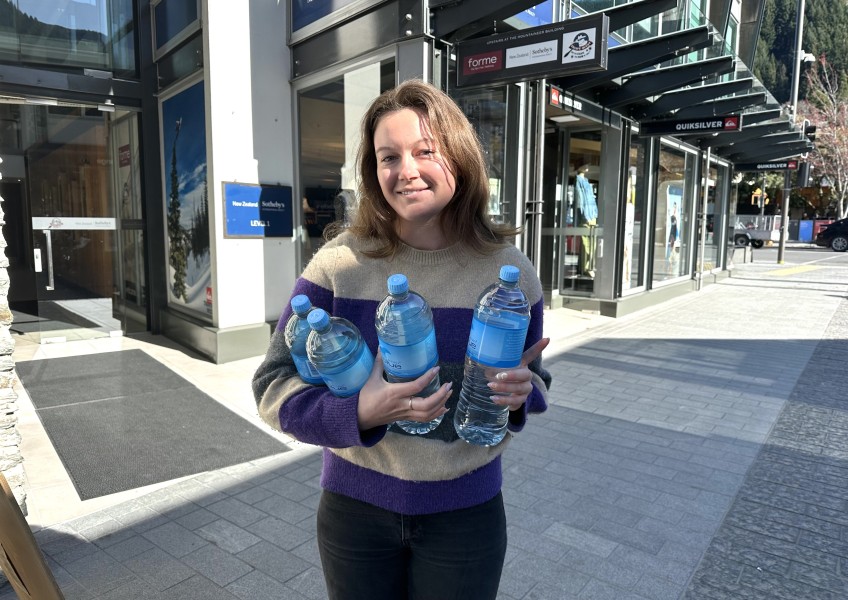 Queenstown scrambles after water warning
---
Residents, workers and businesses in central Queenstown suburbs affected by a boil water notice issued last night are scrambling to adapt with no guarantee of safe drinking water from the town's taps.
Although eight confirmed cases of cryptosporidium locally have not been linked to the Queenstown Lakes District water supply, the council is telling people to boil water for one minute before consuming it or using it in food preparation just in case.
Over at On the Spot Fernhill Grocery, two normally fully stocked shelves of bottled water were completely empty when Crux visited earlier today, after the council made its announcement a little before 6.30pm yesterday.
The store stocks five bottled water products, including four packs of 1.5-litre bottles, but all that remained this morning were smaller refrigerated bottles.
A number of restaurateurs had also popped in to buy bags of ice for their businesses.
Queenstown Airport, Fergbaker, the CBD McDonald's and Patagonia Chocolates Rees Street are among the cafes and food providers who have put out notices today saying they are unable to serve hot coffee to customers.
Patagonia Chocolates manager Yada Wimala says her store had turned away a few customers who'd come in for a coffee, and also set up buckets of boiled water to wash ice cream utensils after each scoop.
Ms Wimala was concerned since she'd had a glass of water last night before hearing of the boiled water notice.
Caribe Latin Kitchen had to boil and cool nine litres of water this morning to cook their arepa bread, with chef Carol Guajardo saying it had "taken a lot of extra time".
They'd also boiled water for customers to drink, and were letting everyone who walked through the door know of the situation to provide "a good service".
Nomad Queenstown was also alerting their guests of the notice, telling them to buy bottled water or boil tap water in the hostel kitchen.
Seen carting four bottles of water back to her business Miller Road Fragrances was Mallory Perigo, about to start a fragrance-making workshop.
Her customers drink a lot of water during the classes, she says.
She noticed recently that the filter water tap at her house kept clogging up, and reckons there must be something funky going on with the town water supply.
Cookie Time manager Becky Holmes says her store has set up boiled water stations out the back for wiping tables and cleaning clothes.
"I'd go to use the tap automatically and then go, 'No don't do that'," she says.
They are continuing to serve hot coffee, having contacted their coffee machine manufacturer for clarification and being told it was alright to pour shots since they came out at 95 degrees, but they are using a kettle for long blacks.
Another Queenstown resident told Crux that they'd only found out about the boiled water notice through word of mouth, and thought there should be more signage around the town.
She wants the council to consider putting up another sign next to the Lake Street closure signage.
So far Crux has seen no signage from the council around the town, with a water bubbler at a lakeside park still able to be used, with no warning attached.
Residents have taken to social media to vent some of their frustrations, adding the latest potential water service failure to other ongoing infrastructure headaches.
"Our town currently has more cones than ducks, people and fergburgers combined and apparently now we all drinking and bathing in poo water which you have taken ten days to report, and instead of letting us know, you have just let half the town get sick in the meantime," one popular post says.
The Queenstown Lakes District Council told Crux last week they had conducted extra water testing after hearing of a gastro bug going around but had not found anything in the water - however these tests didn't have the ability to detect cryptosporidium.
Crux has asked for an update on the situation from the southern public health authority, who last week told us there was "nothing of concern" in regards to social media chatter reporting widespread bouts of gastro locally.
It is unclear if these cases could be linked to the cryptosporidium outbreak.
Main image: Mallory Perigo of Miller Fragrances stocking up on bottled water for her customers today.
Read more:
Queenstown water scare: QLDC issues boil notice
Plans for water filters but no funds as Queenstown chases cause of illness
QLDC clears water supply as Fernhill gets slammed by gastro bug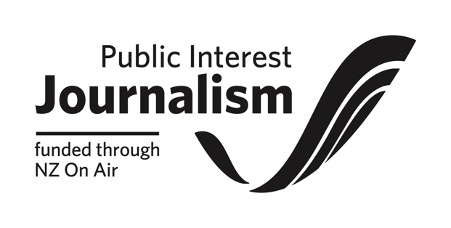 ---