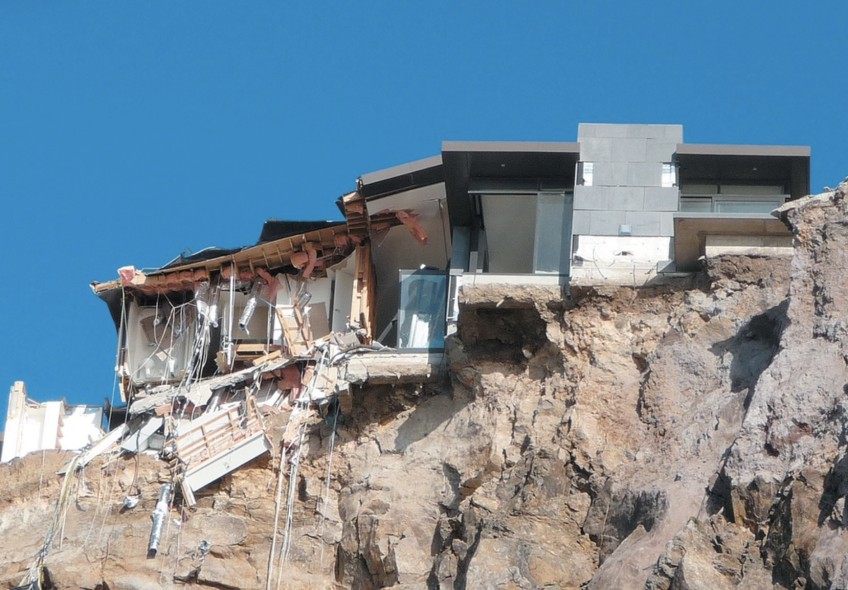 Get Prepared. A Crux campaign that's likely to save your life
---
The next two weeks mark the biggest publishing project ever undertaken by Crux.
Get Prepared.
We all know it's coming – and likely to come soon. In fact, a magnitude eight Alpine Fault quake is already overdue based on historic patterns.
Here in Central Otago and the Southern Lakes we are some of the largest population centres close to the actual faultline. In the case of Queenstown, we will be the largest affected town due to our high visitor numbers.
And yet the narrow roads we rely on for our food supplies will almost certainly be cut off for one or two weeks, or more, as crews attempt to dig out millions of tons of fallen rock in the gorges.
Just think of the chaos caused by recent slips around the Haast Pass. And that was nothing compared to what will happen in a large alpine fault quake.
No amount of news, ad campaigns and research seem capable of convincing us to shrug off our sense of "it won't happen to me".
The terrifying truth is that it will happen to you, and if not to you then to your children when they grow up. All of us need to get our act together and start planning – today.
Our campaign will be with you for two weeks with tips, special offers, competitions, prizes, videos and heaps of smart advice from some very smart people.
Our campaign might even get a bit annoying after a few days and we make no apology for that. Think of it as tough love.
We love our community, and we don't want to see you and your families get hurt. So get stuck in, starting with our special Get Prepared page that contains a fantastic choice of ways for you to get started.
Here's the top features:
Tell us how you're getting prepared, send us your story and photos, and be in to win a 72-hour, four-person survival kit worth $376. Details to [email protected] with the subject 'Get Prepared Competition'. Here's the rules and details.
Order one of our special survival kits, the top product as recommended by Consumer NZ. If you team up with your neighbours, our supplier will drop the extra freight charges which produces a solid and exclusive Crux discount.
Read how each of the Crux team is Getting Prepared (and how slack we've been to date!).
Read how members of our local communities have formed emergency response teams and learn how to contact them – to either help or be helped.
Watch some of the best videos on how to cope with a major quake and how to get prepared.
Learn about the Alpine Fault – the history, the risk and the likely effects of a major quake.
Learn how our local airport will play a key role in the case of a major emergency.
Help your business or employer get prepared with workplace survival kits.
Make a plan of how you'll connect with your family members in the case of a big quake.
Learn the importance of staying at home and having the right supplies – for weeks.
Understand how communications will work in the event of a major emergency.
Thanks for being part of Get Prepared. It's self-help time for you, your friends and your family. Nobody else can do this for you.


---