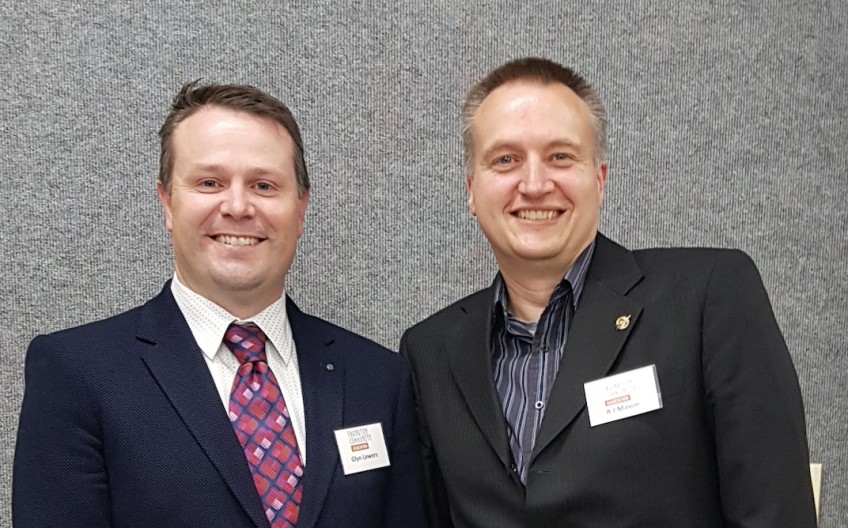 True gentlemen: Lewers and Mason pay tribute to each other
Oct 17, 2019
---
Two rivals for a seat on the QLDC have issued a joint statement tonight, showing great style and sportsmanship. Well done to both!
The difference in the election count was just one vote. A J Mason won by 2,184 votes to 2,183 for Glyn. A J Mason will be a councillor, Glyn will miss out. In Saturday's provisional result Glyn was ahead of A J by two votes.

"Late afternoon today we received word from the electoral officer that the final count had us right beside each other, just one vote apart. Which is perhaps sadly appropriate: We began the election campaign as strangers, but as campaigning went on we also found ourselves aligned beside each other more often than not.
When it became clear that only one of us was likely to be elected, we both knew our preferred result - where we might serve alongside each other on council together - was out of reach. We're glad that at least one of us was elected, as we are sad that it wasn't both.
We would like to thank our community and supporters, and our friends and family, for their support over the campaign, and especially during this very tight, extended conclusion. We congratulate all candidates, both those elected and not, for their dedication to our community.
We recognise the crucial years that lie immediately ahead for the Queenstown Lakes District, and the essential role Council and Councillors will need to play as active and energetic advocates and defenders of our community. We each look forward to contributing to this critical period, both inside and outside Council."
Signed and main image: Glyn Lewers (left) and A J Mason.



---