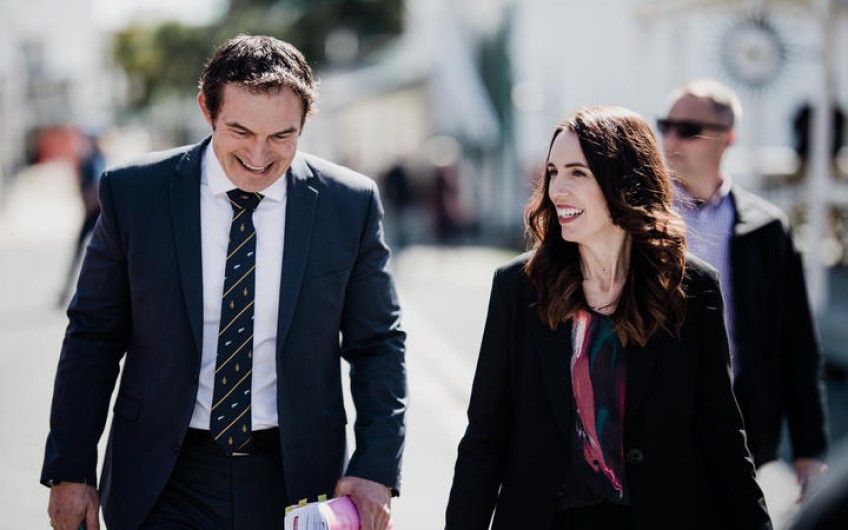 Border open to Australians from mid April
Mar 16, 2022
---
Prime Minister Jacinda Ardern and Tourism Minister Stuart Nash are announcing plans to fast-track the reopening of the border.
Ardern has announced New Zealand's borders will be open to vaccinated Australians from 11.59 pm on 12 April.
She says fully vaccinated travellers from visa-waiver countries will be able to enter the country from 11.59pm on 2 May.
The border has already reopened to New Zealanders from around the world and on Monday critical and skilled workers also became eligible to enter without isolation, Ardern says.
"We have now received guidance that it is safe to significantly bring forward the next stage of border reopening work, bringing back our tourists."
"In short, we're ready to welcome the world back."
Ardern says New Zealand' strong health response including having the lowest death rate in the OECD is an asset.
"We are a safe place to visit and New Zealand will be ready with open arms."
Ardern says trans-Tasman travellers have traditionally made up 40 percent of tourists to New Zealand, and will be able to travel in time for the Australia school holidays, and provide a boost for the winter ski season.
Tourism directly contributed 5.5 percent to GDP before Covid-19, she says, as well as $11 billion generated indirectly, and tourist demand benefits other industries including accommodation, adventure, entertainment, arts and culture. It accounted for 8 percent of the national workforce, she says.
Ardern acknowledges the decision comes at a time when we are dealing with a level of Covid-19 New Zealand has not seen before.
She says traveller numbers will take time to rebuild and will be lower than they were in 2019.
Travellers will not need to isolate on arrival, but will need to provide a pre-departure test and take two RATs on day 0/1 and day 5/6, which is the case for all arrivals at the border.
Ardern says this also increases capacity for New Zealand's exports, and will mean lower freight rates and a lower cost of goods, a further boost for the primary sector and contributing to the country's economic recovery.
She says she is proud New Zealand can provide a safe place for tourists to return to and extend our manaakitanga once more.
She says she will be helping lead the charge on her international trips planned for this year, "encouraging people to buy New Zealand-made and also to come and see us for themselves".
Minister Nash, appearing via video link, says this is the most exciting moment for the tourism sector in the past two years.
He says in light of the announcement, the government's tourism marketing agency Tourism NZ is beginning a new campaign in Australia, seeking to persuade Australians that "our unique landscapes, hospitality and the friendliness of Kiwis are now, quote, within your wildest dreams".
He says it highlights dream experiences sought by Australian businesses, and the ease of travel on the short-haul route.
He says historically more than 71 percent of international tourists who came to ski were Australians.
Internationally, even some of the world's largest tourism operators like Heathrow Airport are predicting a five-year tourism rebuild, he says.
"Our 100 percent pure New Zealand brand remains a very compelling driver for tourists and we can't wait to see them again."
Earlier this month, restrictions for returnees eased so that they were not required to self-isolate upon arrival.
Last week, the United States' Centre for Disease Control and Prevention warned against travel to New Zealand due to the number of Covid-19 cases.
More to come...


---