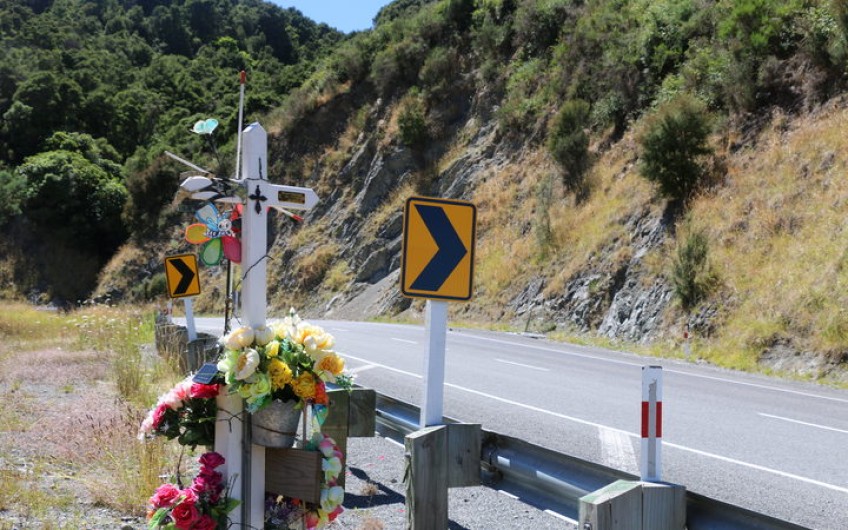 Road toll: 'We have the tools available to reduce it'
Dec 17, 2018
---
New Zealand's road toll is far too high for a developed nation, Associate Transport Minister Julie Anne Genter says.
As much of the country prepares to knock off work for the Christmas break this week, Police Minister Stuart Nash said the reality was a number of people would not actually make it home because drivers continued to speed, drive while drunk, drugged or fatigued or chose not to wear a seatbelt.
There have been 356 deaths on New Zealand roads already this year, which is shaping up to be one of the worst in almost a decade.
"We have the tools available to reduce it and that's what we're going to do," Ms Genter told Morning Report.
The government announced yesterday $1.4 billion of funding for road safety upgrades over the next three years. The new investment when fully rolled out in 2021 will include median side barriers, rumble strips and shoulder widening on 870km of state highways. It will be split evenly between state highway and local road safety improvements.
Ms Genter said it had taken a year for projects to be designed, developed, consented and start to be rolled out.
"It is entirely possible the death and serious injury rate will remain high for a few more years.
"But within three years we will have delivered significant safety improvements on 870 km of state highways - that doesn't even include local road improvements.
"I do expect there to be an improvement within three years and you can hold me to that."
Ms Genter said she expected some speed limit changes for the most dangerous roads, and more speed cameras.
Seatbelt, speed warning
Mr Nash said one of the four main factors causing road deaths was not wearing a seatbelt, and about 100 New Zealanders might be alive today if they had worn seatbelts last year.
Driving while drunk or drugged, fatigue and speed are the others, and Mr Nash warns police would not take breaking the speed limit lightly this summer.
"If people are four kilometres [over] the speed limit we're going to pull you up and we're going to ticket you. I'm warning you now, you drive at 105km/h on the open road and we get you, you're going to get a ticket.''
Acting national manager of road policing Inspector Peter McKennie said drivers needed to imagine car in front of them or coming around the corner was carrying a member of their own family or whānau.
That way drivers were more likely to keep in mind the impact their decisions will have on themselves, their passengers and everyone else on the road.
Mr Nash said that came back to personal responsibility.
"Sometimes you've got to wonder what we have to do and it is about personal responsibility. I guarantee you everyone who drink drives this summer period know that drinking and driving is wrong, but they just think they won't get caught.''
National Party transport spokesperson Paul Goldsmith said the announcement did not go far enough and drivers wanted to see money spent on new and safer four-lane state highways being built.
"Single-lane state highways with some wires on either side, no passing lanes and lower speed limits are a poor substitute for the highly-engineered four-lane highways National was building.''
Ms Genter said the government's targeted safety measures would improve a larger percentage of the country's roads.
"National focused on four-lane state highways, just the section from Warkworth to Wellsford would have cost $1.4bn. For half of that, we're able to improve 870km of stage highway.
"When we put in place things like flexible median barriers and side barriers, those can reduce fatal accidents by up to 90 percent according to a review that was published in Sweden a few years ago."

---