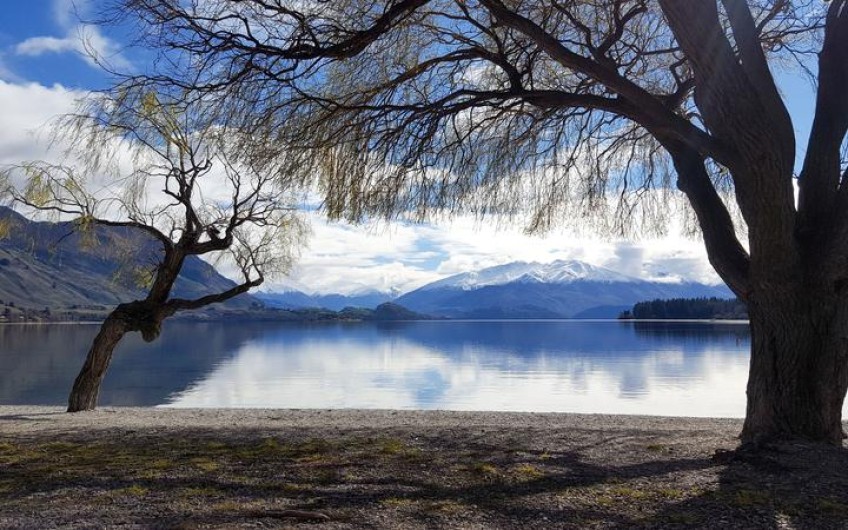 Petition calling for Wānaka local authority reaches threshold for investigation
Sep 14, 2021
---
A petition calling for Wānaka to secede from Queenstown Lakes District Council has garnered the necessary signatures to trigger a Local Government Commission investigation.
Wānaka mechanic Dean Rankin's petition has got the support of more than 1600 Wānaka and Upper Clutha locals, and numbers are still growing.
It showed just how fed up residents were at getting the short end of the stick, he said.
"Obviously a lot of people aren't happy and aren't feeling that we're getting the right amount of support over this side of the hill for being part of the council.
"There's a lot of different things that people are upset about for the way the council has handled them.
"This is just a way to get the wheels turning and get the petition in motion to go into the Local Government Commission."
He believed Queenstown-centric decision making by the Queenstown Lakes District Council meant infrastructure and development in Wānaka was suffering.
"We really just want to start sorting out our own nest and start looking out for our own future, rather than just being run combined with Queenstown and what they've got going and what they need done over there.
"We just want to be left to our own, supporting our own."
Volunteers had even started a phone service to collect the signatures of elderly residents who might not be able to access the electronic petition.
Rankin hoped to send the petition to the commission in the next fortnight.
The unhappy marriage between Wānaka and Queenstown dated back to the 1980s when Lake County and Queenstown Borough were amalgamated.
But Wānaka and the Upper Clutha were tiny then compared to the more than 13,000 who now call the area home, and projections had that doubling over the next 30 years.
But Queenstown Lakes deputy mayor and Wānaka ward councillor Calum Macleod said some relationship counselling should be sought before any divorce papers are signed.
"The path to true love never runs smoothly," he said.
"Any relationship has its ups and downs. Of late, there's certainly been a change in tone."
While there were always suggestions of Wānaka breaking away from Queenstown, that rhetoric was stronger at present, he said.
It had been driven by issues such as a potential expansion of Wānaka Airport, a recent representation review of the council, and the economic fallout of the pandemic, he said.
While secession from any union was an emotive topic, the outcome was not always what was hoped for - as his native UK had shown with Brexit, he said.
"That's the exact conversation - dissatisfaction with what you've got and then you jump and next thing you know... you end up in a situation that's 'OK we've made the move, we've got the emotional solution' but the practical solution is worse or it's a step backwards or it's more expensive or it's harder to manage.
"That thought process needs to be pushed and that's what I'll be asking for - what does our own representation mean specifically."
Last time such a suggestion was investigated it turned out secession would come with a substantially increased rates bill for ratepayers, he said.
Fellow Wānaka ward councillors Quentin Smith and Niamh Shaw were also happy to see what the Local Government Commission investigation would find.
They both understood where the sentiment was coming from, but the business case would have to stack up for ratepayers first.
Local government law expert Linda O'Reilly said even with the necessary signatures it was not a foregone conclusion that the commission would even launch an investigation.
But even if an investigation did occur recent cases assessed by the commission tended to weigh up the benefits of amalgamation rather than smaller territorial units breaking away.
"The concept of a smaller territorial authority breaking away successfully, I think, is pretty unlikely in the present climate particularly given that there are other things going on in local government - such as a complete review of local government in New Zealand."
There was also the three waters reform ongoing and that was suggestive of a possibility of amalgamation rather than smaller units of operation.
However, O'Reilly said if the investigation was to proceed and the proposal was successful, the question of secession would then go to the area's voters.
But it was incredibly unlikely to happen by next year's local body elections, as the commission tended to take two years or more to investigate the options.

---