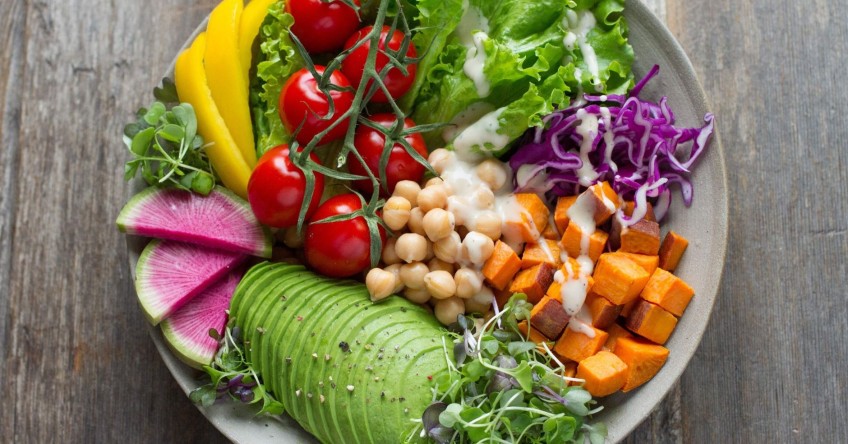 5 great places to take a vegan in Wanaka
---
There's a lot of reasons to love Wanaka. Everything's within a ten minute radius, the locals are friendly and the views aren't bad. As the foodie scene grows, we've found another one to add to the list - great vegan kai. And not just carrot sticks from New World.
Whether you're plant-based yourself or have a crowd with dietaries to keep happy, here are our top five picks.

These guys know good Mexican, and their vegan options are no afterthought. For arguably the best plant-based breakfast in Wanaka (and a perfect way to fuel up for a day on the mountain), get around their Pulled Jackfruit Brekkie Burrito. No details are spared, from the cashew crema to the chickpea popcorn.
Plus, their hot sauce is home-made, and the real deal. They've got a scale from 1 to 10, and sincere word of warning - start low. It's Mexican Hot, not Kiwi hot. Open for dinner, too.
This cute wee caravan in Anderson Park has got plenty of character, and really really good plant-based muffins. Their falafel wraps with aioli are great, too, and they'll do you a flat white with hybrid mylk (I had to ask - it's coconut mixed with almond).
For the omnivores amongst us, their cheese scones and breakfast burritos get rave reviews from the regular crowd. The staff play great music, and it's a hard spot to leave on a sunny day. Play the crew a song on their guitar and you'll get a free coffee.
While this one's only got a couple of options for vegans, they absolutely nail them. Plus, its location is unbeatable - gaze directly out to Black Peak as you munch on your plant based feed.
The curried lentil filo is packed full of flavour, and massive, and the smoked, nut-crusted mushroom small plate is to die for. They've got Happy Hour every day from x to x, or go on a Tuesday and get two mains for the price of one.
Best salads in Wanaka, hands down. The little sister to Federal Diner (which makes a dope jackfruit roti if you've got time to sit), this place is great for grab-and-go options to take up the hill, on a hike or back to work.
With salads, sammies, wraps and pies in the cabinet, there's more vegan options than you can shake a can of chickpeas at. These guys have even nailed the ultimate (but elusive) cruelty-free morning snack - the 'cheese' scone. There's an almost overwhelming selection of sweet treats, so your biggest problem here will be making up your mind.
Big Fig's motto is 'Slow Food, Served Fast' - think a classy, choose-your-own salad bar that's actually good. Catering for vegans and generalists alike, the regularly changing hot food selection is seasonal, tasty and good for the soul.
Top it with one (or all) of their fresh salads, or indulge in their selection of mezze-style toppings - it's all a bit fancy. They've got a solid selection of vegan treats, too, and great coffee. It's not a well-kept secret, so be prepared to squeeze in with locals and visitors alike, but it's more than worth it for the kai.


---