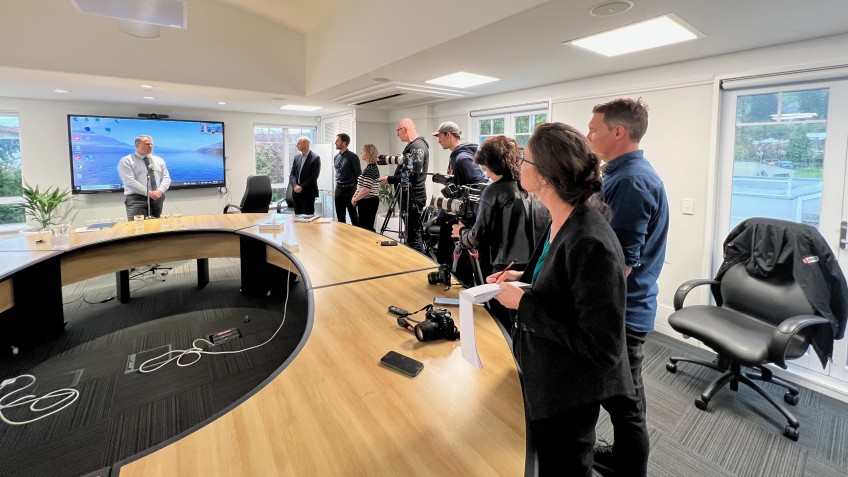 No good news from mayor on Queenstown water crisis
---
Bad news for businesses and residents, there is no quick or cheap fix for Queenstown's water crisis, with the full-grade water filter option needed to block protozoa like cryptosporidium estimated to cost $30 million.
Answering questions during a media stand up this morning after national water regulator Taumata Arowai slapped a compliance order on the council last night, Queenstown Lakes District Mayor Glyn Lewers says his focus is trying to fix this as quickly as possible.
But he was hesitant to provide any timeline for when the boil water notice could be lifted, although a 'worse-case scenario' could be months.
Infrastructure staff at the council are now scrambling to meet with suppliers to source water treatment gear, with the mayor having given them a deadline of the end of next week to come up with a plan.
"If I get an action plan earlier it will be communicated to the community," the mayor says.
There's two options for the council - they can compromise by putting in place a UV filter, which is the quicker, cheaper fix of the two, but still likely to come with a price tag tipping into the millions; the second, a protozoa barrier, which will take longer and come with the hefty $30 million cost.
Until one or the other is operational, the council's boil water notice will remain.
The mayor says he "really" does not want to be in this situation but he now has to play the hand he's been dealt. He began the media standup by passing on his "sympathies to the businesses and residents of the district".
The council's water treatment plant at Two Mile is the problem - it is non-compliant and although upgrades were in the Long Term Plan they were deferred as the council struggled to balance its books in the latest annual plan prioritisation process.
It's one of six of the council's water schemes that do not comply with new water treatment rules introduced late last year.
The mayor says he's had "no indication" form Taumata Arowai that a further five compliance notices could be coming the council's way.
"We've been very open with the regulator and they've been very helpful and very communicative with us."
The news has however left some local residents questioning the council's willingness to spend money on perceived "vanity" projects ahead of bread and butter issues like vital infrastructure to help shore up safe drinking water.
This morning the council is investigating bringing in tankers with safe drinking water, potentially sourcing some from neighbouring Central Otago District Council, who in the past has rolled out truckloads of water to its rural communities when boil water notices have been in place.
Another tanker, most commonly used at festivals, that comes with its own protozoa barrier is also an option being looked into for the Queenstown CBD, which could hook up to a mains supply and provide constant safe water flow.
Again, the mayor is unable to provide any sort of timeframe on these water tanker short-term solutions, but says members of the business community are meeting with council staff today to work through their needs.
The mayor has revealed a glimmer of hope for some suburbs on the Frankton side of town - if staff can work with Taumata Arowai to sort through some reporting "anomalies" at its Kelvin Heights water treatment plant, which does have a protozoa barrier, the boil water notice may be dropped earlier there than elsewhere in central Queenstown.
This fix, could be as little as just "days" away, the mayor says.
When questioned on how long they have been aware of monitoring at the facility not being up to scratch, the response from council staff was unclear.
Council's infrastructure operations manager Simon Mason confirms the supply from the Kelvin Heights treatment site has now been separated off from the rest of the town supply.
But Mr Mason says it does not have the capacity to supply additional suburbs beyond its normal load.
Taumata Arowai had said an alternative compliant water supply would be another option in front of the council that would allow the lifting of the boil water notice.
Council chief executive Mike Theelen was absent from the media standup as he is on holiday, with Tony Avery filling his role in the interim.
The first results from daily testing of water by the council have failed to reveal any trace of cryptosporidium, but the tiny parasite is notoriously difficult to find and, unfortunately, a negative test is no guarantee it isn't there.
Main image: Queenstown Lakes District Mayor Glyn Lewers fronts media after the new national water regulator Taumata Arowai issues his council with a compliance order.
Read more:
QLDC scrambling to provide fix as water regulator issues compliance order
Official crypto cases rise to 17 whilst hundreds more report gastro illness
Public health's crypto cases warning lost in QLDC's weekend lull
Queenstown scrambles after water warning
Plans for water filters but no funds as Queenstown chases cause of illness
QLDC clears water supply as Fernhill gets slammed by gastro bug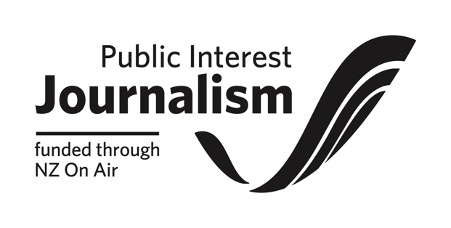 ---