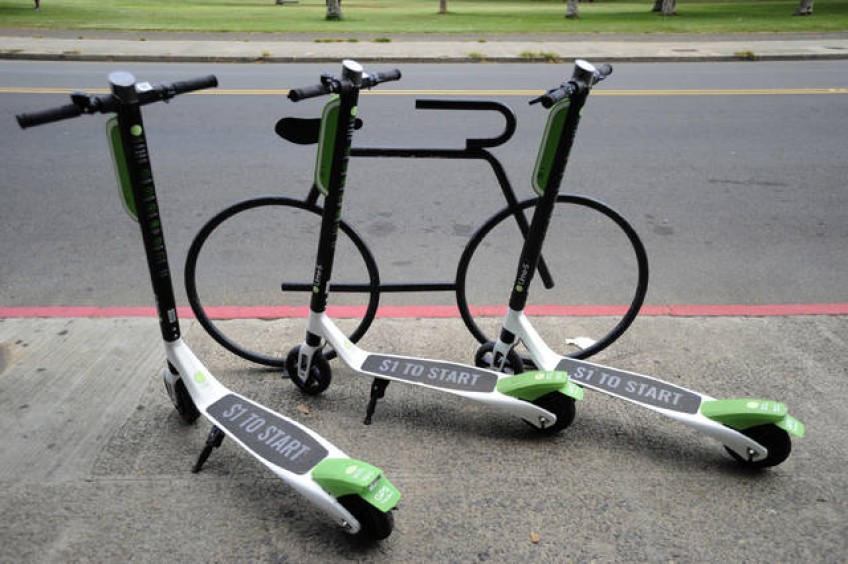 Mayor cautiously backs e-scooters for Q'town
---
The controversial e-scooters being launched around NZ by US company Lime will be welcome in Queenstown according to Mayor Jim Boult - but he does have concerns about safety.
He also wonders if they'll be able to handle our steep hills. Lime advertised for a Queenstown Operations Manager this weekend, even though the company has not yet applied for the necessary consents to operate here.
Speaking to Crux today, Mr Boult admitted he'd already had a close encounter on the footpaths of Christchurch, narrowly avoiding two e-scooters as they came around a corner in the Christchurch CBD. "As a regular visitor to both Christchurch and Auckland I've observed the introduction of the Lime Scooters and note the comments, both positive and negative."
"There's no doubt that they're proving a popular way of getting around those cities and given that a reported 10% of the population of Christchurch have already used one, clearly they're popular.
I can only assume and hope that it is making a difference to traffic congestion, parking and emissions."
"The negative of course, is the danger of such devices sharing the footpath with the walking public and this will inevitably lead to conflicts. Careful management therefore of the way they are used will be required. I also noted reports of frequent injuries from the use of e scooters but I wonder if compared to other types of activities whether the injury rate is actually that bad?"
"In summary, I'm open minded to Lime Scooters introduction to Queenstown - with the right controls in place, but I do wonder about their ability to cover our steep terrain!"

---