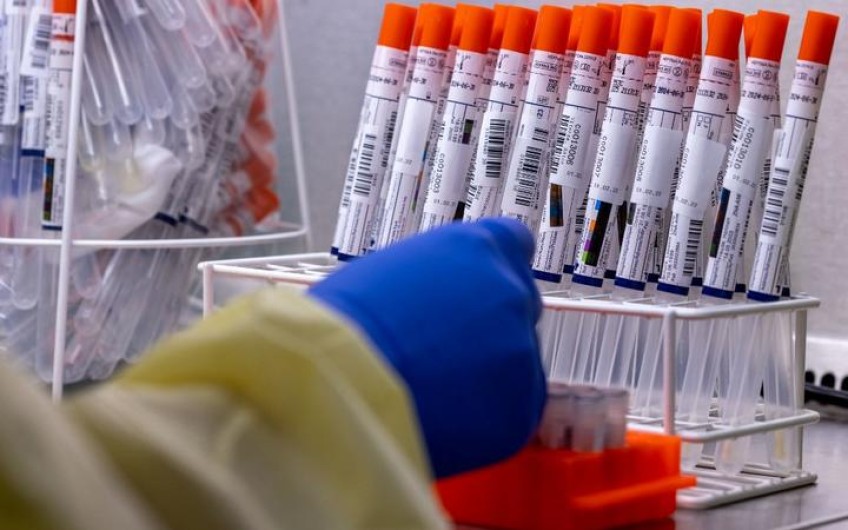 14,633 new community cases, 344 in hospital, five in ICU
Feb 28, 2022
---
As New Zealand marks two years of living with Covid-19, there are 14,633 new cases of Covid-19 in the community today, the Ministry of Health reports.
In a statement, the Ministry of Health said there are also 344 cases in hospital and five in ICU.
The cases in hospital are in Northland (5), North Shore (53), Middlemore (128), Auckland (100), Tauranga (11), Taranaki (1), Waikato (28), Canterbury (4) Southern (4), Hutt Valley (6) Capital and Coast (3) and Tairawhiti (1).
The new community cases today are in Northland (208), Auckland (9,305), Waikato (1,530), Bay of Plenty (762), Lakes (265), Hawke's Bay (138), MidCentral (175), Whanganui (30), Taranaki (67), Tairāwhiti (60), Wairarapa (52), Capital and Coast (604), Hutt Valley (281), Nelson Marlborough (178), Canterbury (573), South Canterbury (24), Southern (372), West Coast (3); Unknown (6).
There are also 23 new cases at the border.
The ministry says as the number of Covid-19 cases increases, they are continuing to see a disproportionate number of unvaccinated cases requiring hospital care.
"Just 3 percent of eligible people aged 12 and over in New Zealand have had no doses of the vaccine, however, of the eligible people in Northland and Auckland hospitals with Covid-19, 12 percent have had no doses of the vaccine.
"Even this early in the Omicron outbreak, the figures show that, based on the data available, unvaccinated people are four times over-represented in the current hospitalisation data.
"The numbers send a clear message: getting vaccinated will help to keep you out of hospital if you catch Covid-19, and could save your life."
Positive Covid-19 cases at Parliament protest
On the anti-mandate protest at Parliament, the ministry said there are now 17 people identified as having tested positive who were at the protest.
However, due to reluctance by protesters to get a Covid-19 test, the true number of cases linked to the protest is likely to be much higher, it said.
"The Ministry of Health remains concerned about the spread of Covid-19 at the protest at Parliament."
On vaccinations, the ministry said 13,707 booster doses were given yesterday, as well as 176 first doses; 423 second doses; seven third primary doses; 1175 paediatric first doses and 197 paediatric second doses.
There were 22,742 PCR tests processed in the last 24 hours and 2.7 million rapid antigen tests (RATs) dispatched since Friday morning.
"Since Friday, 10.8 million rapid antigen tests have arrived in the country. This follows 5.2 million that landed on Thursday," the ministry said.
"These new RATs will flow through the supply chain and into community testing centres, GPs, pharmacies and businesses where they can be accessed by anyone who needs one."
Two years ago today, the first case of the coronavirus was confirmed in New Zealand, in a recent returnee.
A record 14,941 new community cases of were reported yesterday.
Epidemiologist Michael Baker said the outbreak will peak over the next month before declining and warned the total number of people with Covid-19 is likely much higher than the number of people that get tested.
Meanwhile, the shift from MIQ to home isolation for vaccinated New Zealanders travelling from Australia began today.
Cabinet will discuss and make decisions about the future of border restrictions later today, Prime Minister Jacinda Ardern told Morning Report.


---