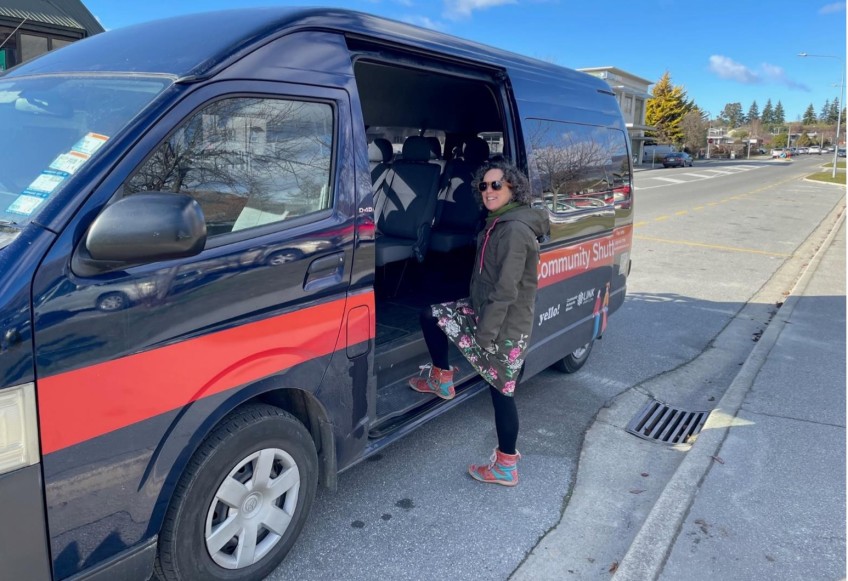 Trial proves appetite for public transport in Wānaka
---
Residents in and around Wānaka are ready and waiting for permanent public transport provision with people jumping aboard a trial bus for more than 1,300 rides.
Over winter, a community-led, minivan shuttle followed a regular loop route connecting Hāwea and Wānaka picking up paying passengers along the way.
A second route, around central Wānaka, was also put to the test.
It was the second trial of a shuttle service in the Upper Clutha, spearheaded by Community Networks/LINK, who has presented a report on how both trials went to the Otago Regional Council and the Queenstown Lakes District Council.
In it, the organisation's community development coordinator Joanna Perry says the shuttle trials were a "grassroots" response to anecdotal feedback about the impact a lack of public transport was having, particularly on residents with no other means of transport.
They were also a response to market research undertaken by the organisation that confirmed locals were seeking more affordable transport options and looking for ways to reduce their carbon footprint through shared transport, she says.
During the second trial, 645 rides were taken - 552 of which were on the Hāwea-Wānaka express service, with the remainder on the 'intra-city' loop that ran between Albert Town, Northlake, Anderson Road and the CBD.
Ms Perry says there was "an element of familiarity" to the Hāwea-Wānaka service, which had run during the first shuttle trial in 2022.
"Traction on the new intra-city loop service was slower to build."
Between the routes, it is estimated the second shuttle trial resulted in a light vehicle kilometres travelled reduction of close to 50,000 kilometres.
Ms Perry says while the trials have their limitations, and more work is needed to determine demand locally, they've proved a point.
"The Community Shuttle Trial project supported the need – and progressed long-term planning – for public transport in the Upper Clutha, in particular for connecting outlying townships to Wānaka as populations grow.
"Despite the limited time and scope of both trials, patronage continued to grow over each three-month period.
"A more substantial trial is needed to find out what patronage is achievable in the long-term."
Work is underway by both the regional and district council to nut out ongoing options for public transport in the Upper Clutha, with a business case one work stream being progressed.
Funding for the second Community Networks/LINK shuttle trial was received from the Queenstown Lakes District Council and Lake Wānaka Tourism.
Read more about the passengers who shared the Wānaka shuttle with Crux, when we took a ride in December.
Main image (Report/Community Network/LINKS).


---