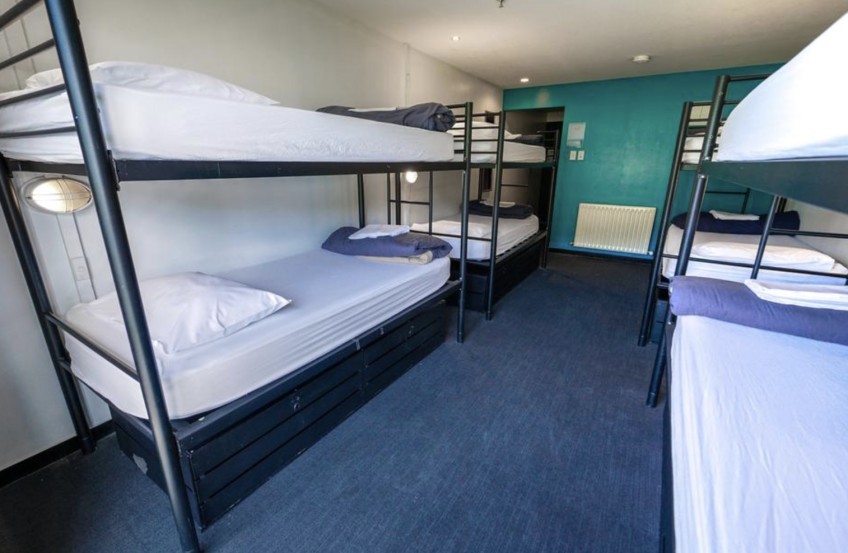 Queenstown hostel fire risk evictions force more to sleep in cars
---
A Queenstown housing advocate is concerned even more people will be forced to live in vehicles after evictions of longterm tenants at some backpackers in the town following inspections by tenancy services.
Ten boarding house providers in Queenstown - including some well-known backpacker accommodation businesses - have been the subject of inspections led by the Ministry of Business, Innovation and Employment's Tenancy Compliance and Investigations Team.
As a result, tens of local workers have been made homeless in order for accommodation providers to meet rules.
The inspections have been prompted by work by MBIE in response to the fatal Loafers Lodge fire in Wellington earlier in the year.
MBIE wrote to all local councils to request information about boarding house providers in their jurisdictions with a similar fire safety risk to Loafers Lodge.
MBIE national manager compliance and investigation Brett Wilson tells Crux the criteria for the latest visits focused on properties three-storeys or higher, providing boarding house style accommodation and not fitted with an automatic sprinkler system.
He says the visits were focussed on fire safety and compliance, and were conducted alongside the Queenstown Lakes District Council and Fire and Emergency New Zealand.
"As the outcomes of these visits have not been finalised MBIE is unable to comment on any issues identified. Where issues were identified, TCIT is working with the operators to remedy these."
While two accommodation providers received surprise door knocks from the inspection team, "wherever possible, property owners were engaged with prior to visiting", Mr Wilson says.
A staff member at Flaming Kiwi Backpackers says they were one of the properties where an inspection was conducted at the beginning of September, and says the tenancy services team were "nice and polite".
The recommendations made to their hostel included larger fire exit signs, as well as more signage in general, which the hostel has complied with.
The staff members says a follow-up check was done by MBIE to ensure compliance.
In Queenstown, a lack of longterm accommodation has seen some hostels become interim homes for local workers, particularly those in town for seasonal work.
But the rules shift for accommodations hosting six or more people for 28 days or more - they must comply with healthy home standards.
Stuff has reported that one provider visited by MBIE gave notice to 20 seasonal workers they'd need to leave in order to meet rules.
Adding to accommodation pressures, the peak summer tourism is fast approaching forcing hostel owners to juggle beds available for longterm stays with potentially more lucrative demand from holidaymakers.
Flaming Kiwi Backpackers keeps half of its beds for longterm tenants, and approximately 25 people are currently staying there longterm. None of them were evicted as a result of the inspection.
The staff member says it has always been like this for Flaming Kiwi Backpackers as the owner "knows how much people struggle to find housing in Queenstown".
Hannah Sullivan of the Queenstown Housing Initiative says living in hostels is ever more unaffordable for some.
She says she's heard of charges of $900 for a fortnight stay.
Ms Sullivan attended a Queenstown car boot sale event on the weekend, and says she spoke to people set to leave the area due to unaffordability.
"I spoke to four long term locals at the car boot sale and they were all selling all their stuff because they had to leave...three of them are leaving because they've been out priced. And that's the word that they use 'out priced'."
She is concerned the recent evictions to comply with boarding house rules, on top of expensive fees, will see more people forced to live in cars
She acknowledges while a hostel is a step up from living in a vehicle, it's still a "very temporary way to live your life", with people only able to store limited items and not enough room in the fridge for weekly grocery shopping.
"People who have been given fines (for sleeping in their car) have been told that they should have made more effort to look for somewhere to stay that night. That's not possible, because each night each hostel has a different occupancy and capacity each night - sometimes you can't book for a week, sometimes you can only book for three days."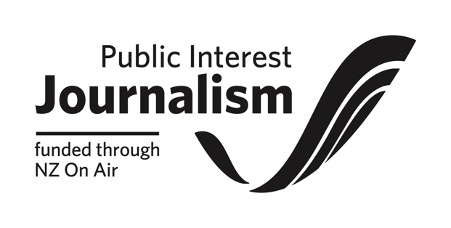 ---