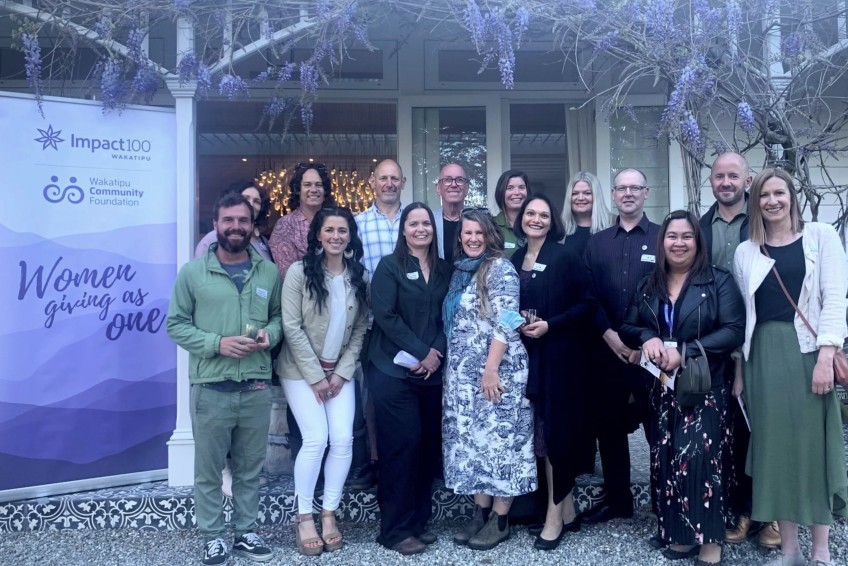 Local charity selects $200,000 short list
Oct 20, 2021
---
From Impact 100:
"Impact100 Wakatipu has named finalists in the running for a $100,000 and an additional $85,000 grant. The winners will be announced at a dinner on 17 November when the 177 members of Impact100 will have an opportunity to vote for their preferred charity.
"We were pleased with the diverse range of impressive finalists in our second year," said Kristen Holtzman, Impact100 Wakatipu founding chair. "It is always a wonderful education to go through the grant review process to understand the needs in our community. Each of the projects chosen could easily qualify for the $100,000 grant."
In addition to the $100,000 and $85,000 grants, the Impact100 membership will donate $5,000 each to the three runner-ups.
"As the chair of the Impact100 grant committee, getting a chance to hear from our grant applicants is one of the most inspirational and educational parts of the process," said Joan Kiernan. "This year, we also have a partnership which qualified for the Final Five. I hope that charities will see this as a possible route to funding in the years to come."
Impact100 was established in 2020 under the umbrella of the Wakatipu Community Foundation and is based on a model that has been operating successfully globally for twenty years. Traditionally made up of 100 women each donating $1,000 annually, the Wakatipu branch has secured support from 177 women this year. Of the $1,000 gifted by each woman, every dollar goes back to into the community.
Last year's winner, Central Otago Living Options, used their grant to establish a centre in Arrowtown to offer people with intellectual disabilities and their families professional support, vocational education and friendship."
The 2021 finalists and projects:
Central Lakes Family Services – To launch a two-year pilot perinatal program to support women and their families from pregnancy through the child's first year.
Kiwi Kit Community Trust and Volunteer South Partnership – A partnership to provide support and increase the well-being and connectedness of migrants in our community.
Pivotal Point Charitable Trust – A pilot programme to screen children for neurodiversity and learning disorders and to provide professional development for teachers dealing with those children in the school system.
Routeburn Dart Wildlife Trust – To establish Celium platform technology-based trapping of feral cats in the Dart/Rees delta. This would build on a two trials carried out last year which showed that this technology is effective and more cost-efficient than previously used trapping methods.
Southern Wellbeing Trust – To establish and fund a mental health program called GoodYarn in the Wakatipu Basin. GoodYarn will provide peer led mental health and wellbeing workshops two times a month for a year, with twenty participants in each one.
Main Image: Impact 100 charity short list representatives at Wednesday's announcement.


---