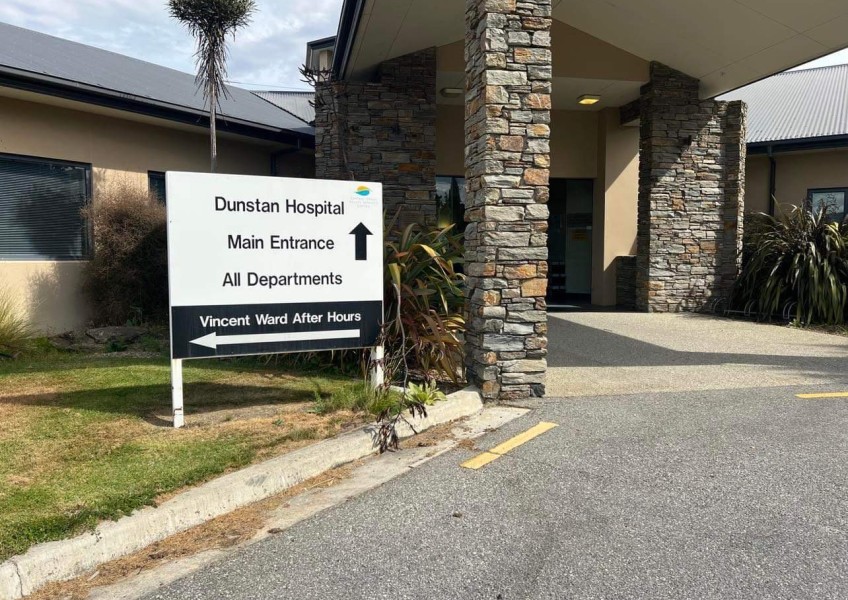 'Slow' negotiations ongoing as Dunstan nurses leave for Aus
---
Dunstan Hospital hasn't received confirmation from Te Whatu Ora that it will receive a portion of the $200 million allocated to address pay-parity in the funded health sector.
And in the midst of this uncertainty, the comparatively-lower rates of pay is contributing to resignations, and the lack of staff is forcing the hospital to reduce its bed numbers.
In the past year, Central Otago Health Services Limited – which is funded by Te Whatu Ora to run the public hospital – has seen a higher than usual staff turnover.
Chief executive Kathy de Luc explains a number of registered nurses have gone to work in Australia with contracting work offering very high rates of pay over the Tasman.
Another was lost to a "better pay rate" direct with Te Whatu Ora.
Ms de Luc says the loses are a strain felt across the hospital.
"The issue of pay disparity and receiving the same pay for undertaking similar jobs as Te Whatu Ora staff stretches across most of our groups of staff including doctors, cleaners, and Allied Health staff as well as nurses."
From March 2022 to February 2023, the organisation's staff turnover reached 32 percent, however the figure includes roles not directly related to the hospital.
"This is a significant increase from previous years where it has normally averaged about 20 percent."
Ms de Luc says not all recent nurse resignations were pay-related; the lifting of Covid-19 restrictions meant one nurse took the opportunity to travel, and others left for jobs with more regular hours or closer to home, or for personal and family reasons.
The pandemic has also skewed staffing numbers. During the Covid-19 response and travel restrictions, the hospital had three years of limited nurse staff changes, Ms de Luc says.
"This now has been followed by significant changes within this staff group."
Covid-19 introduced new challenges for nurses, management, and nursing leadership, who were managing high patient numbers and complexity of illnesses.
Ms de Luc herself is finishing up her role at the end of April.
Five days before Christmas, Dunstan Hospital dropped four beds, reducing its capacity to 20, as a result of nursing shortages.
The hospital is continuing to review this, aiming to return to 24 beds as soon as it is safe to do so.

Meanwhile, the organisation continues to exert energy on the bureaucratic process of funding negotiations, speaking with union APEX, the New Zealand Nurses Organisation, and Te Whatu Ora's southern district office.
"In turn, the district offices are advocating on our behalf nationally to resolve this issue as quickly as possible," Ms De Luc says.
A recent patient of Dunstan Hospital told Crux that their nurses found these negotiations slow and hard-going.
Ms de Luc agreed with this language, saying it was accurate for nurse union delegates, management, and senior leadership involved - and there's not anything to show for it yet.
"Currently we have no confirmation from Te Whatu Ora that we will receive full funding for nursing pay equity as of 1 July 2023."
This July funding was first announced by former health minister Andrew Little in November, saying an extra $200 million would be injected into the funded sector annually to match the pay increases offered in the public health system.
Te Whatu Ora nurses are now receiving pay increases of up to 17 percent, as a result of the Employment Relations Authority interim order in December.
The increases came into effect at the end of February, and nurses will be back-dated to March 7, 2022, putting nurses on par with Australian counterparts, and workers in more male-dominated industries.
More recently Mark Powell, a manager with Te Whatu Ora, told Crux on Friday that pay increases for the funded sector were in the pipeline for July.
"Other health-funded sectors expected to be considered for additional funding from 1 July 2023 as part of this initiative include rural hospitals as well as Plunket, Family Planning, school nursing services, mental health and addiction, and telehealth."
Mr Powell told Crux over the coming weeks Te Whatu Ora would work with districts to determine funding and develop contracting arrangements, and Dunstan Hospital will be included in this.
He expected additional funding will start to be paid out on July 1. There was no mention of backpay, which Te Whatu Ora nurses will receive for a period of 12 months.
Ms de Luc isn't certain Dunstan Hospital will receive funding.
In February, she said the organisation does all they can to pay their staff well, but aren't funded to meet Te Whatu Ora rates. Their hard work is recognised, she said.
"Our staff are amazing. They are hardworking, highly skilled, patient centred, and motivated to do the very best for our communities. This is well validated by the positive feedback we regularly receive from patients and family/whānau."
There's been some positive progress made recently within the organisation, Ms de Luc says, with staff morale being bolstered by welcoming new registered nurses and healthcare assistants into the team, and introducing newer staffing models.
Ms de Luc previously told Crux that health needs in the area have been constantly overlooked nationally, and during her four years as chief executive, she's been repeatedly asking for more long-term planning.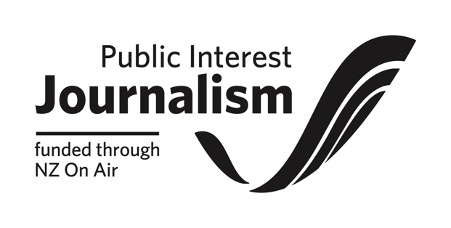 ---