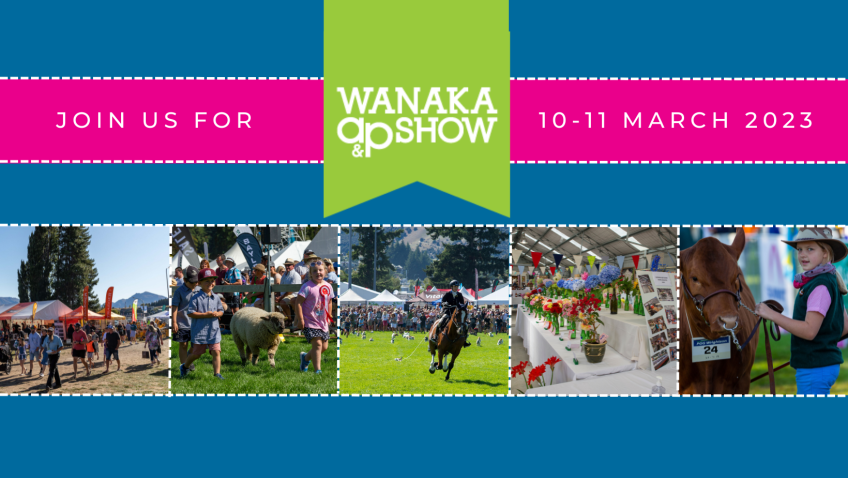 Wānaka A&P Show donates $30,000 to cyclone relief
Apr 20, 2023
---
A celebration of Upper Clutha's rural communities has help provide a hand-up to northern counterparts hard hit by last month's wild weather.
The Wānaka A&P show has donated $30,000 to the Rural Support Trust, an on-the-ground service supporting cyclone-impacted rural communities.
One dollar from every adult through the gate at this year's show as well as from livestock entry fees contributed to the cause.
Brenda King, the chair of the Upper Clutha A&P Society board, the governing body behind the Wānaka show, says the decision to donate was unanimous across the board and management team.
"We were in full agreement it was important to give and support, in a way that would directly reach those on the ground.
"The Northland and Hawke's Bay rural communities are resilient, and after what they've been through, it's about supporting however we can."
Wānaka A&P Show event manager Jane Stalker says if the roles were reversed, these regions would do the same thing.
"That's what makes the rural community particularly special. When times are tough, it's about getting stuck in and helping one another," she says.
The contributed funds will be split respectively between two Rural Support Trusts - the East Coast ($20,000) and Northland ($10,000).
East Coast Rural Support Trust chairperson Clint Worthington says 100 percent of donations will go directly to affected communities.
"These sorts of donations will go direct to farmers to help them with recovery. We have a long road ahead and it will take many years to get through it together," he says.
Some on-the-ground needs include consultancy, workshops and ongoing mental health support, as well as tangible resources such as seeds and fencing.
It is understood Cyclone Gabrielle's economic costs surpasses that of Cyclone Bola in 1988, with cost estimates reported to exceed $13 billion.
"We are extremely grateful to the Wānaka A&P Show for the generous donation – it is truly humbling to receive the support," Mr Worthington says.

---