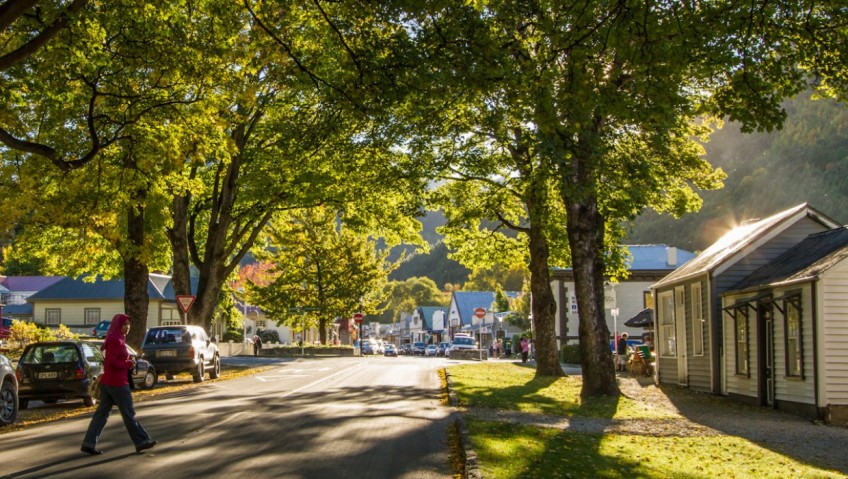 Council removes barrier to progress Arrowtown affordable housing
Feb 13, 2023
---
Queenstown Lakes District Councillors last week agreed to remove an encumbrance that has been preventing approval of a loan to progress the Tewa Banks affordable housing development in Arrowtown. The development is underway and being led by the Queenstown Lakes Community Housing Trust (QLCHT).
"Since Council gifted the land to QLCHT, the Trust has developed progressive plans for 68 houses with a focus on sustainability to provide energy efficient, warm and dry homes. With a well-documented shortage of affordable housing in our district, we as a Council felt strongly about removing this barrier for QLCHT so that development for much needed housing can continue at pace," said Queenstown Lakes District Mayor Glyn Lewers.
The encumbrance issue arose due to the land having previously been endowed to the Council for the purpose of public utility, preventing its use as financial security. QLCHT has applied to Te Tūāpapa Kura Kāinga – Ministry of Housing and Urban Development (HUD) for an interest free loan under the Progressive Home Ownership fund to progress the development, subject to the land being available as security.
QLCHT Chief Executive Julie Scott said she is delighted with Council's decision. "Having broken ground on the development site at Jopp Street last September, we are very pleased the project can continue as originally planned this year. With earthworks nearly complete, we're now in a position to appoint a civil works contractor, confirm finance and continue with construction of these 68 homes."
The resolution at last week's Full Council meeting sees the encumbrance replaced with a registered covenant requiring the land to only ever be used for the purpose of providing affordable housing. The covenant includes first right of refusal for Council to buy back the land if sold, plus a right for Council to buy back the land if the covenant is breached.
"We are comfortable with the level of risk associated with this solution which provides Council with flexibility in the future if needed and does not obligate future expenditure. Most importantly, it safeguards the use of the site for affordable housing and enables progression of housing right now when it's needed most."
"The development of Tewa Banks is underpinned by the Whaiora Grow Well Partnership and its commitment to delivering affordable housing as part of our district's spatial plan. It's great to see our partnership with government, Kāi Tahu and Otago Regional Council elevating our ability to deliver this for the community."
The Tewa Banks development is one of a range of initiatives Council is working on in its focus on ensuring affordable housing in the district, including formalising inclusionary housing measures. It is also developing a Joint Housing Action Plan in collaboration with government partners and QLCHT, available for consultation in the coming months.
Main image (Arrowtown Village Association/Facebook): Arrowtown


---