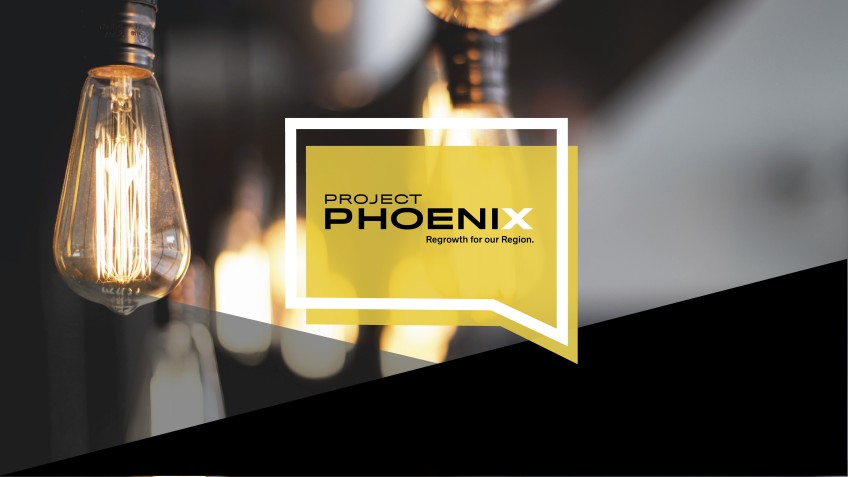 Project Phoenix expert to Cromwell - "Get stuck in"
---
Cromwell is well-placed to drive out of Covid-19 chaos at full throttle.
That's the view of new Cromwell local Mike Casey, a fledgling cherry grower with some serious business credentials.
Mr Casey says it will be a harder slog down the road in Queenstown and Wanaka, where tourism reigns king.
In Cromwell, a larger chunk of the economy is fuelled by primary industries and industries that support that sector, he says.
And that puts it in a stronger position.
"With the borders shut, it's the horticulture, it's the dairy, it's the sheep and beef, the vineyards and all the supporting industries that will pull this country through.
"Primary industries will offer a lot of jobs where other sectors aren't able to do so."
It's part of Mr Casey's motivation for getting involved with Project Phoenix.
Launched by Crux, Project Phoenix is an initiative to find the best ideas to help our community bounce back from Covid-19.
Mr Casey is part of an expert panel, a group of achievers-in-business who'll not only act as judges, but also bring their experience, funding networks and advice to the project.
He's keen to see more applications from Cromwell.
"To make it less of a pressed-white-shirt Queenstown competition and actually get some really good primary industry-type ideas into the mix.
"There's going to be a lot of opportunity for innovation in that primary sector to be able to create new businesses or pivot new businesses to flourish."
Mr Casey has recently moved his young family to a patch of land out Mt Pisa way, where he's establishing a 6ha, carbon-free cherry orchard.
Hailing from Wellington, he now has a distinctly Sydney-side twang after years spent across the ditch, where he founded several super-successful start-ups, since sold off for big bucks.
He's also a serial angel investor and a crypto-currency enthusiast.
Not that he's quick to disclose any of this success.
His synopsis: "I'm a Kiwi that went to Australia and always had the ambition to come home – and I've done that."
For now, he's still defining his new path, he says.
"It's actually really refreshing being here and not in Sydney, where I was constantly spelling out the little blurb about myself every time I met someone. Whereas here, people care more about the number of trees I have in the ground, rather than what I've previously done, and that is nice."
There's no background in horticulture – he was drawn to the region after years of annual ski holidays on southern slopes.
"I wanted to keep exercising my entrepreneurial muscle but have a business that has a clearer path to success - something where you don't have to invent supply and demand, but risky enough that I still have that entrepreneurial adrenalin flowing through my veins."
He's quick to stress he's a new local and doesn't want to speak as an authority on the business environment in Cromwell.
But, he does know a thing or two about innovation, backing yourself and convincing others to back you too, and turning an idea into a successful business in tough times.
A decade-or-so ago, Mr Casey co-founded GradConnection.com.au, a popular student employment website that grew to being used by four out of every five university students in Australia, with more than 300 major employers as clients.
It expanded into Hong Kong, Singapore, the United Kingdom and South Africa, before Mr Casey and his partners sold it to Seek in February last year.
"When I think back to when we started our business, we actually quit our cushy banking jobs in 2008 right before everything went under.
"We went from having a reasonably good backstop of going back into the banking industry to not being able to go back, and having to make the business that we'd committed to work.
"I think, without the global financial crisis having hit when it hit, there's a very high chance I wouldn't have ended up with a successful business."
Anxiety and pressure can be incubators for opportunity and innovation, he says.
"We've learnt from history. Pandemics and recessions and financial crises have all happened in the past and in many cases great new businesses and ideas and world improvements come from them."
Of course, there's no sugar-coating the harsh business realities ahead - the path will be hard, and business owners will bear the brunt of the economic shortfall for quite a while, Mr Casey says.
But, for the wary or overwhelmed, innovation doesn't have to translate to monumental shifts in business, he says.
"It can be just a small change in the way you charge customers or a new service that you may begin to offer and that may be enough.
"Rather than having change forced on you, being able to do small and incremental changes over time may mean that you realise there are easier and faster ways of making revenue than you've been doing traditionally."
His top tip for people thinking of taking the leap with Project Phoenix: Don't focus on being crowned the ultimate winner. Instead, use the opportunity to put pen to paper and develop your business idea in a more formal way.
"I've entered plenty of these competitions before, when I was an early-stage entrepreneur, and I always found that they helped me flesh out my concepts and also helped me validate in my mind whether it was actually going to be something that I thought was valuable, something that I thought was worth doing.
"And, even though at the end of the day a winner will get crowned…Project Phoenix's overall goal is to try and help this region make it through this difficult time and hopefully flourish on the other side."
Register here for all Project Phoenix updates and if you are considering entering the competition.


---