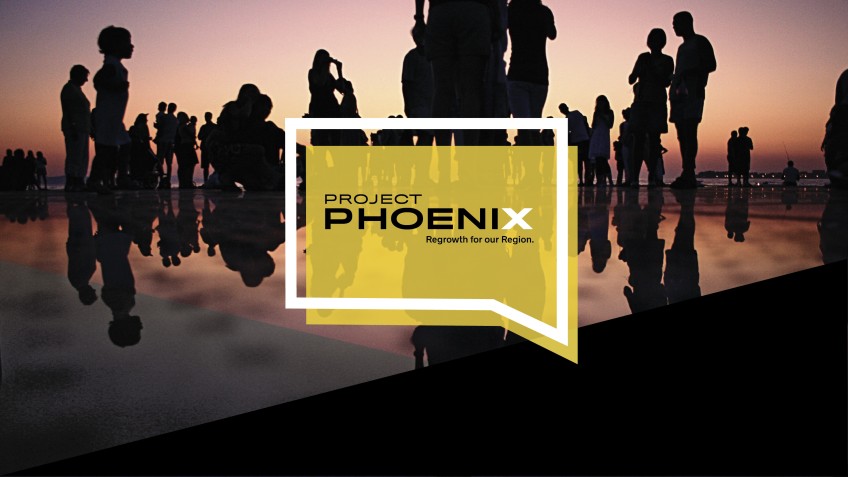 Project Phoenix winners announced
May 04, 2020
---
After a frenetic and forensic judging process - combined with some good old-fashioned business acumen and gut instinct - The Project Phoenix panel have announced the three main category winners in the Project Phoenix regrowth competition. Our mini-documentary series Southern Lens will feature all of the Phoenix winners and will be published this Friday on Crux.

Here's the full announcement from Project Phoenix Chair, Jonathan Gurnsey.
We are pleased and very excited to confirm the winners in each of our 3 categories.
But firstly, on behalf of our team at Project Phoenix, and I am certain, the entire community, I wanted to thank ALL the entrants. So many people took the time and committed their energy to introduce and present some incredible, (fantastical!) ideas, some simple and some very complicated, but all hoping to help generate employment opportunities within our community.
The most remarkable aspect of all, was that many of our entrants were and are facing incredible challenges of their own with their businesses or their own employment prospects in the balance.
I think it is very brave and just underlines the resiliency of many within our community.
If it were feasible I'd want to talk to each and everyone to say thank you, so I hope this message gets to you! Thanks.

The process we undertook, in hindsight , was maybe too robust! As such there has a been a nervous wait for everyone involved and for this I apologise. But the Project Phoenix panel was determined to review every (over 100) entry twice and discuss and assess. Then carry out one on one, face to face (via Zoom) interviews with every finalist and then collectively debate and individually vote, with the highest number of votes being the eventual winner.
We look forward, to working and partnering with many of the finalists and other wonderful people and ideas born of Project Phoenix and in this regard, every Finalist has been assigned 1 or 2 of our expert panellists to partner and work with the founders, where this maybe helpful.

The Community Impact winner is… "The Repair Project" from Esther Whitehead while "Give Time" from 3 WHS students Lily Adams, Neve Short and Charlotte Muir, supported by their Technology Teacher Rebecca Lund made a very strong showing and these young pupils from our local High School should be proud of their effort and rating well. We loved Esther Witehead's idea of utilising and recycling "tired" products and appliances while embracing talents of people who could get involved with the repair process. There are many directions this idea can be further developed toward.
There was a great list of wonderful, community focused ideas so thank you to all.
I just spoke with Monica and Julie from the Phoenix team and they are excited and look forward to partnering with some of these ideas and their founders.

The Best New Idea was awarded to "Rangi Nui Rabbits" inspired by Charlotte Mill. Albeit a "simple" raw idea and it needs a lot of refinement and development, some fresh and innovative approaches to a pest problem and solutions which would generate jobs, through rabbit meat and pelts, won the panel over. Maggie Fea's "Camp NZ - Queenstown" is a wonderful idea and we look forward to working with Maggie to help bring it closer to fruition.

Then in the Transformation category it was again very tight, with a "New Digital Approach to Tourism" fronted by Bex Hill looking to support local guides and local experiences but with a twist, is really exciting. The European Bakery team have an exciting development based around their unique, 15 year old (loved) "starter"!
Then Tuki Huck's left field idea to "transform" our very own Queenstown Marathon (and scale to other events) was unique and refreshing while utilising an existing great product (and its a secret at the moment).
But the eventual winner was Our Backyard which Wanaka couple Sharon Burns and Brad Owen entered. We collectively felt albeit there is room for a great deal of development, the idea is simple and if executed, would support local producers in finding new customers and reduce the waste of quality nutritious food. The Phoenix Guardians allocated to Sharon and Brad are already working on some ideas.

---