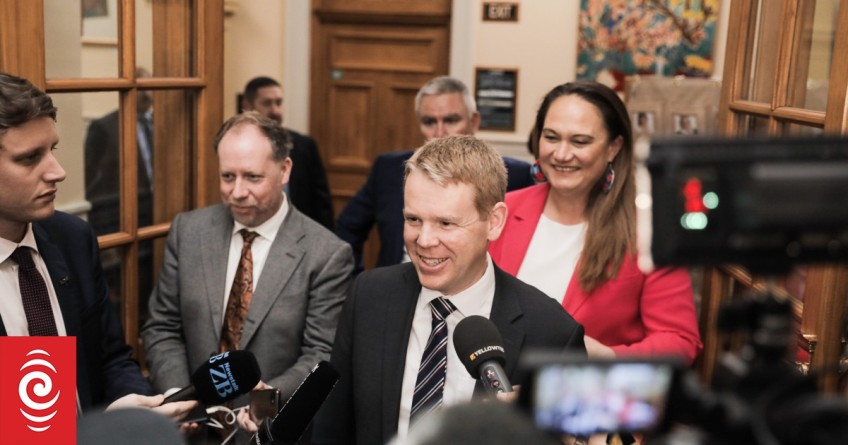 Chris Hipkins retains Labour Party leadership
Oct 17, 2023
---
Chris Hipkins is still the leader of the Labour Party, following meeting with his new caucus which ran for nearly two hours.
He says the caucus needs to take time to reflect properly on the election result.
"I still have a bit of fight left in me," Hipkins said. "The leader is the leader until they're not, and I'm certainly still the leader of the Labour Party.
Earlier on Tuesday he said he would remain an MP for the full three-year term.
He told reporters at Parliament on Tuesday he intended to continue representing Remutaka.
"I'm not done with politics yet," he said. "I've made the commitment to the people of my electorate each three years when I put my name forward that I'm committing to three years, and regardless of what role I play during that time, I owe that to my constituents who place their faith in me to be their local MP."
Following this afternoon's meeting, he again signalled he would serve the party as needed.
"I'm absolutely committed to supporting Labour into opposition and we have a job that we will need to do in opposition."
He said there were a number of people in the party he could easily see leading it in future.
Labour's constitution requires the party to vote on a leader within three months of an election loss, but Hipkins said that would not be scheduled until after the caucus was finalised.
"I indicated on Saturday that I was certainly not going to rush any decisions, and I don't expect the caucus to rush any decisions on the future either. I think we do need to take some time to make sure that we reflect properly on the election result, bearing in mind that we don't actually have the caucus confirmed."
He said Kelvin Davis was still the deputy leader of the party.
Main image (RNZ/Samuel Rillstone)


---