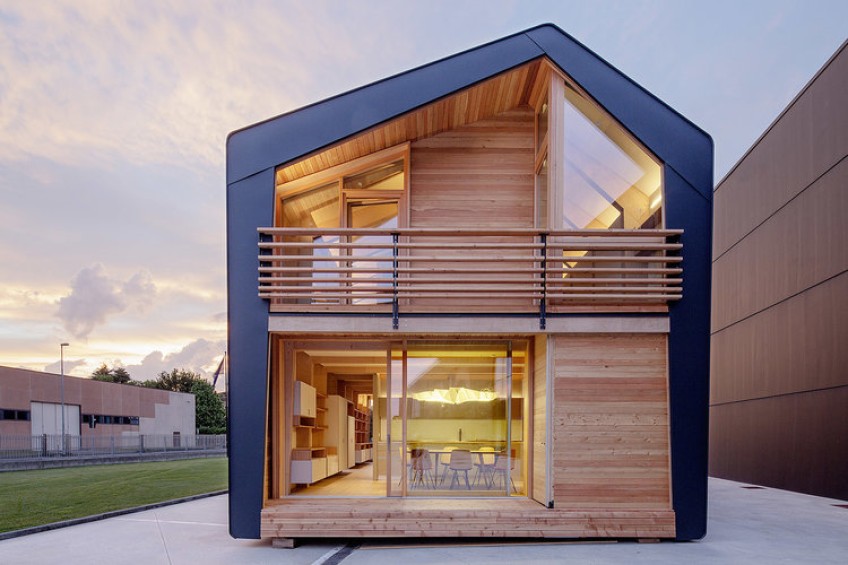 Queenstown's Urban Village Project
by Jane Guy - Sep 24, 2018
---
Crux Living Editor Jane Guy caught up with Melanie Halliday to learn more about Queenstown's Urban Village project.
"Queenstown Urban Village is a social enterprise, not for profit development management company to assist co-operative style projects - this is most similar to a German model called Baugruppe - in a nutshell it is wholesale property development you pay a cost based sale price for your house Vs paying current market value.
We are going to re-invest some of those savings from not paying a standard developers profit margin into providing a better energy performing home. This model of development has been used successfully extensively overseas even Australia has its first Baugruppen projects underway so this project could be a New Zealand's first.
We are focused on creating medium density or low rise/high density properties, think terraced townhouses, that showcase good urban design, good architecture and a high energy performance build. We want to demonstrate all the benefits of living at higher density by creating beautiful shared spaces and creating community by having a high consultative process with our all of our households."

What are the plans for the future?
"We have a small group of future households of the project working together to get all the legal and financial ducks in a row for the project and we are supported by an experienced steering committee from various property related industries. While our main goal is to achieve a beautiful community/housing development for ourselves with the initial project, we also hope that it will make a great case study and inspire others to want to live in a similar development, so we could help develop further urban villages in the future."


Why do we not consider families and children in our planning in NZ?
"I think historically so many of towns, buildings and developments have been predominantly designed by men, it is an interesting question to ponder how would our cities and buildings be different if women had been driving the decision making. The answer isn't really that we need more women in property development, although that would be nice,  it is more about moving away from a short term investment decisions with property and providing more consultation and consideration to the local environment and to the end users of a building."

What would you like to see?
"More economic and environmentally sustainable development. Tactical urbanism mixed use or accessibility to services, transport, people can easily walk or bike or mobility scooter to school, workshops, doctors. Where you can live in an inclusive neighbourhood where you know all your neighbours and your kids can play in a safe shared backyard, walk your neighbours dog or feed their cat when they are away. Where you live in a warm dry house that only cost $50 or less a month to run and the bedrooms are never cold. Most importantly just a better value housing option, with the worst affordability not only in the country but worse than Sydney London and New York - we have to try something new to help stabilise our local economy by giving households a more affordable housing option that still meets their households needs."
How can we find you?
"Check out www.qturbanvillage.com or our facebook page for more information around this concept, to register your interest and to keep update with our progress."

---