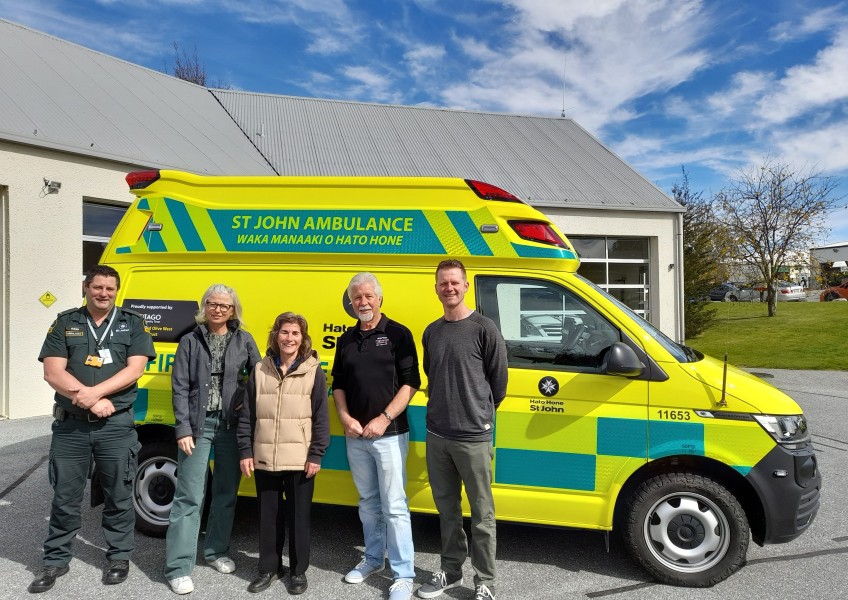 Wānaka prepares to help residents - and tourists - cope with the big shake up
---
A newly formed group in Wānaka is after more volunteers to help them prepare the community to look after itself, and visitors, in the initial aftermath of a big natural disaster.
The 35 members of the Wānaka Community Response Group teamed up in September last year, and they're planning, training and fundraising to build community resilience to respond to emergency situations - like the Alpine Fault rupturing.
Modelling from the team at AF8 shows the fault has a 75 percent chance of rupturing in the next 50 years, with a four out of five chance it will be a magnitude eight-plus event when it does - for reference, Christchurch's big 2011 quake was a 6.3.
It's something Wānaka Community Response deputy chair Matt McPhee thinks about a lot, saying the "least ideal" time for an emergency to happen would be New Year's Eve, when there are thousands of extra people holidaying in the area, as well as Rhythm and Alps festival-goers.
Peak tourist times for Wānaka would create a "huge challenge" of feeding and housing extra people, as well as evacuating them.
It's also what Queenstown Lakes emergency response advisor Craig Gibson says keeps him "up at night" - the Queenstown Lakes area could potentially have up to 70,000 tourists at any one time, and that makes it even more important for individual community response groups to be able to look after themselves.
"If we can't evacuate them, we've got to feed them, and so that is a logistical nightmare and...something that has to be sorted out post-event," Mr Gibson says.
The Wānaka Community Response Group is responsible for a large area, stretching from the Wānaka CBD to Glendhu Bay, Northlake and Albert Town, and Mr McPhee says they are really in need of more volunteers to support their work.
The hope is that in time the group will be able to grow and then divide into sub-groups that will focus in on different areas of Wānaka.
It is one of 17 community response groups like it across the district, working under the umbrella of Emergency Management Otago.
While Mr McPhee thinks many locals are aware the south is overdue a big shake up at the hands of the Alpine Fault, most probably don't grasp just how much of an impact such an event will have on the community.
"We will most likely be cut off from communications and road access out of Wānaka."
Mr McPhee says plans are for the Lake Wānaka Centre to become a community hub in the aftermath of a natural disaster. However, if this venue is not safe, the Upper Clutha Rugby Club further down the road, the Wānaka Community/LINK Hub or the Presbyterian Church are other options.
Right now, the Wānaka Community Response group is having an awareness month and pushing a few key messages.
It wants local to develop their own household plans, pull together some emergency supplies to have at the ready, and do a bit of DIY to help make their homes safer now before any shaking starts.
They've put together a response brochure with helpful information that targets people living in Wānaka. The idea is for the brochure to be put on the fridge, or somewhere else easily accessible when needed.
The group is also working to establish relationships with other essential services, like Fire and Emergency, the Police, Red Cross, St John, and Wānaka Search and Rescue.
Mr McPhee encourages anyone who wants to get involved and volunteer to send the group an email on [email protected], or to follow their Facebook page.
Throughout a two-week 'Get Prepared' campaign, Crux will be catching up with other local response groups working to build community resilience across the district.
Last week Crux spoke with former Christchurch resident Irenie Bowman-Watkins, who relocated to Wānaka after living through the 2010 and 2011 Christchurch earthquakes. She shared some of the lessons her family learnt the hard way about being prepared for a natural disaster.
Have you got a story about how your household or neighbourhood is getting prepared for the big one? Let us know about it and be in to win a free emergency kit.
Main image (Supplied): St Johns Area operations manager Otago David Baillie with members of the Wānaka Community Response Group Committee (left to right) Linzi Ebbage-Thomas, Katy Macpherson (treasurer), Geoff McLeay, and Matt McPhee (deputy chair).
Click here for the main Get Prepared index page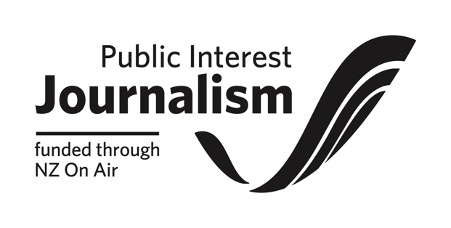 ---