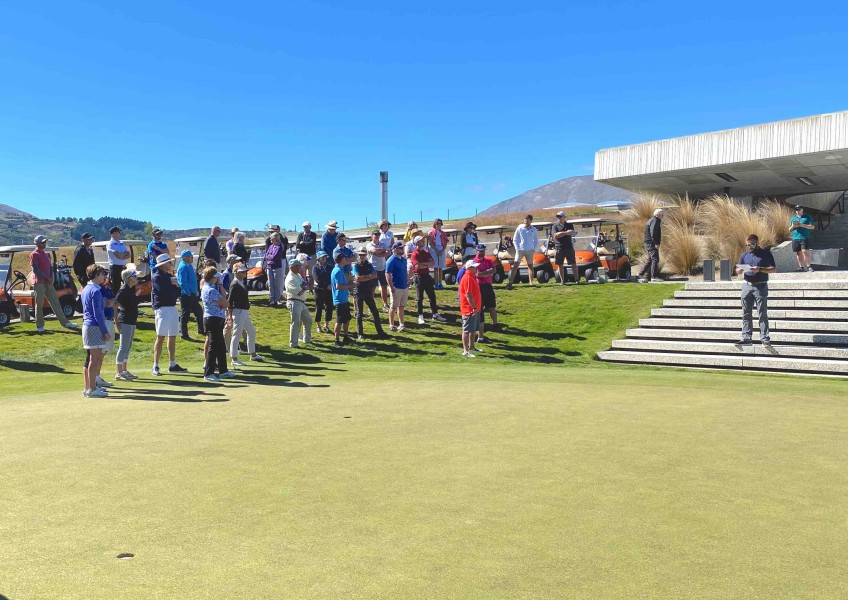 Surprise $60,000 donation boosts Q'town golf charity day
---
The Covid-delayed Crux/The Hills golf charity got a surprise boost today when the Goldman Sachs Gives global fund donated an extra $60,000 on top of entry fees and auction proceeds.
The donation could see the total raised heading towards $100,000 by the end of the day.
Crux conducted a community poll last year to find the three most popular charities within the Wakatipu basin, who would benefit from the charity golf day. The winners were the Lakes District Air Rescue Trust, Happiness House and Baskets of Blessing.
The Hills Director of Golf, Craig Palmer, made the Goldman Sachs announcement at the start of the charity day this morning, in perfect conditions.
The charity day brings together member of The Hills golf club with members of the public who registered last year, producing a truly inclusive community charity project.
Crux will update the total sum raised later today.
Watch our interview with Craig Palmer.
You can watch Crux Southern Lens documentaries on each of the charity vote winners using the links below. We've provided links to the charity websites as well in case you want to add your support to today's charity event.
Lakes District Air Rescue Trust. Watch on Southern Lens. Visit website
Happiness House. Watch on Southern Lens. Visit website
Baskets of Blessing. Watch on Southern Lens. Visit website


---