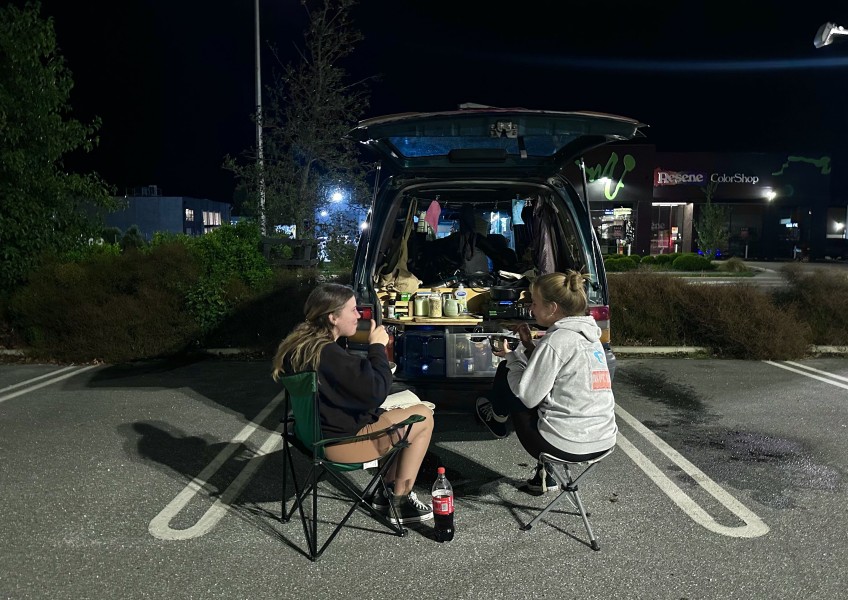 Speed dating for housemates, one idea from housing hui
---
There are plenty of spare rooms in the district as well as people desperate to fill them but connecting them all is not an easy feat.
May we present speed dating – but not for dates, rather housemates.
The general feeling across the district is Southern Lakes locals want to help where they can to look after people struggling to put a stable roof over their heads.
But posting availability via the usual channels is a full-on experience at present as the need is just so great.
Queenstown Salvation Army community ministries director Andrew Wilson says some "out of the box thinking" is needed to provide some quick wins for people in need.
Large numbers of seasonal workers are flocking to the town for winter, and an already squeezed rental market is set to get worse.
Last week, Mr Wilson told Crux his organisation does not have the resources to cope with the number of requests for help it is receiving and that is "heartbreaking".
However, it is his view there is the capacity to meet the need within the wider community.
"I believe that there's enough people in town who have a bed to spare or are in a position to contribute or help," Mr Wilson says.
The Salvation Army was one of more than a dozen social service providers or community groups in attendance at a housing hui on Friday, unapologetically focused on some band-aid fixes to what we all know is a gnarly issue demanding longer-term, strategic solutions.
Mr Wilson says one of the ideas discussed that got him excited was "some form of speed dating but for tenants or boarder and people who have rooms to spare".
"To try and break free of the whole anxiety that comes from listing yourself on Queenstown Trading or from saying, 'Hey, I've got a room free' and being bombarded by hundreds of different respondents."
Queenstown Housing Initiative co-founder Hannah Sullivan says everyone at the hui knows they "can't just magic homes out of nowhere", so making use of the places that do already exist is a priority for the immediate future.
She worries that some of the language being used to articulate the problem locally is problematic – while references to people in Queenstown being "homeless" is technically correct, and has helped to amplify the severity of the issue for those expereincing it, the word is a loaded one.
While around the world homelessness may be a symptom of mental health and addiction issues, poverty, joblessness or relationship dysfunction, Ms Sullivan says many people in Queenstown currently without a home are juggling none of these issues.
"The word homeless, it doesn't realy create very much positivity around how people think about these people...It's trying to sort of flip that way of thinking."
She has started to call them "house-less" rather than "homeless" to acknowledge that, generally, people without stable housing in the Queenstown Lakes District are facing a very specific set of circumstances unique to this time and place.
She thinks any idea that connects in person would-be tenants or boarders with property owners wanting to help out in the current crisis is a winning one.
Queenstown Lakes District Council community partnerships manager Marie Day was one of the driving forces behind the council-initiated hui.
She says while the council is working with partners to address housing availability and affordability across the district through its Joint Housing Action Plan it is also important to focus on what can be done now for those experiencing housing insecurity this winter – hence, the hui.
While some at the coalface of social service provision have asked for more 'do-ey' less hui, Ms Day says getting together people working individually on the issues is necessary.
There is still not enough concrete data on the number of people in the district affected by housing instability – whether they be sleeping in vehicles or in overcrowded, unhealthy housing – so pulling together notes from the hui helps to document the issues people are faced with, she says.
Once the need is able to be articulated, the appropriate solutions can follow – whether that be the speed dating idea or something similar.
Ms Day says exact details of what next are still being nutted out, but what she is committing to are ongoing, regular catch ups, probably virtual, with those in attendance at the hui to maintain momentum.
"We've all met before in previous years to talk about challenges like this, but what we're seeing now is more challenging that what we've seen pre-Covid."
Main image: Parked up for dinner outside a Queenstown supermarket - could you offer a better spot to dine?


---