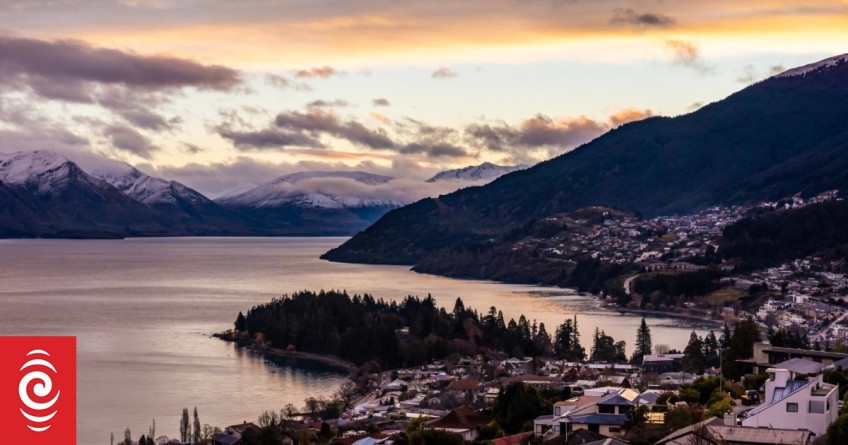 Queenstown's reputation takes a hit as housing crisis worsens
May 29, 2023
---
Queenstown's winter workforce is already arriving, but the big question is where will they live?
The tourist resort was in the midst of a rental crisis, and with large numbers of transient workers on their way or already in town, it was only set to get worse.
Queenstown Housing Initiative co-founder Hannah Sullivan was blunt in her assessment of where the winter workforce would be staying this year.
"These people, well, they don't have anywhere to go because we're already piling people into houses in all spaces - like on couches, in the driveway, in a tent, which is unfortunate.
"These people are not going to have anywhere to live and unfortunately are just going to add to the current issue we have now, so it's a really worrying time."
As a result of the shortage, landlords were able to take advantage of those desperate for a home.
"I went a few weeks ago to view a property and got told that it needed 'some work'," Sullivan said.
"I got there and there was a massive hole in the roof. When we looked up, the fireplace was actually falling out of the roof. The walls didn't work. This house had been one house and now was sectioned into three separate units and there was mould everywhere."
But it was not just exploitative landlords creating headaches for workers.
"Hostel prices have been hiked up. We've seen people paying $400 per week to live in an eight-bedroom dorm - which is crazy," she said.
Queenstown Business Chamber of Commerce chief executive Sharon Fifield said it was clear that things were bad and the coming winter was going to be tough.
Housing Minister Megan Woods recently visited the area and understood the extent of the crisis, but central government was not doing enough to combat it, Fifield said.
"That's the disappointing thing I see - how bad do things need to get before change can be made? The wheels of bureaucracy turn painfully slow."
That was why businesses, which were well aware of the crisis, had started taking on leases to secure housing for their staff. Some were even building housing, but that would not be ready this year.
Lindsay Waterfield, the Queenstown Housing Initiative's other co-founder, said such measures could have perverse outcomes.
"I think the businesses that are hiring these people should be letting them know there's a crisis," Waterfield said.
"Not every business has the capital to buy up a brand-new house to house their staff, and if they did then those people in that house get kicked out so the staff can move in, and then it's just a revolving door of more people still looking for somewhere to live."
Some workers were arriving in the town with just a backpack and an expectation of finding somewhere to stay, she said.
The subsequent reality check meant Queenstown's welcoming reputation to workers was taking a hit.
Visitors also unhappy
Destination Queenstown (DQ) chief executive Mat Woods said it was not only workers' views of the town that had been tarnished. DQ's surveys of visitors had shown a decline in the number of those having a positive experience compared to pre-pandemic levels.
Woods said that reflected the workforce shortage last year when borders reopened. But now they had the workers, just nowhere for them to live - and plenty of empty homes.
"Twenty-seven percent of all houses are unoccupied at the moment," Woods said.
"So you've got to go, 'Why are they unoccupied and how can we unlock those?' One of things we've been talking a lot with central government about is tenancy agreements and the 90-day tenancy agreement, and how can we unlock some of those holiday homes?"
The Queenstown Housing Initiative said plans for future worker accommodation and changes to policy settings were great. But the crisis was now and people could not live today in tomorrow's homes.


---