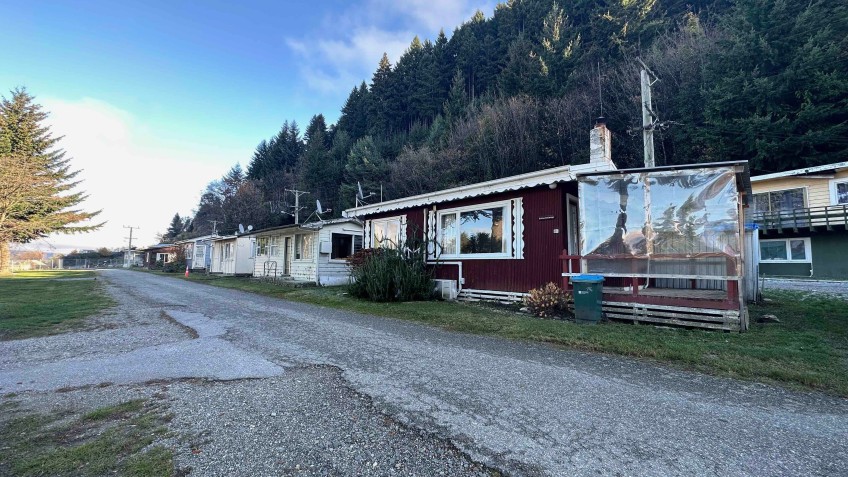 Council Lakeview cabins sitting empty as locals live in vehicles
---
Mayor Glyn Lewers stands by his council's decision not to turn dozens of vacant cabins into rentals, even in an accommodation crisis.
Thirty-two council-owned cabins sit empty on Cemetery Road in central Queenstown as social service providers tell of people living rough because of a lack of rentals.
But the mayor says the cabins, located on a site known as the Lynch block, are "cold, draughty and leaky" with some "tagged for demolition because they are in such poor state of repair".
He has been shown photos of "appalling" private rentals on offer elsewhere in the district.
"I'm not going to instruct council to go down that track."
Another 13 of the council's cabins on the Lynch block are occupied by tenants, who pay an average $217 a week in rent.
The mayor says the council spent $370,000 to bring these cabins up to healthy homes standard – so that's an average spend of more than $28,000 per cabin.
The work was carried out over six months, finishing in December.
The council then worked with the Queenstown Lakes Community Housing Trust to divvy them out to locals assessed to be most in need of a secure roof over their heads, he says.
From next month, all Kāinga Ora and community housing provider houses must comply with new healthy homes standards designed to make houses warmer, dryer and better insulated.
"Even though it is frustrating, we are legally bound not to rent them out."
There is never a bottomless pit of money and the mayor says it was "cost prohibitive" for the council to get the remaining cabins up to standard.
"We also have to weigh that investment up with the rest of the ratepayer base, the rest of the community, and we'd just be opening ourselves up to all sorts of challenges.
"It's a tough, hard one."
Mr Lewers says the council in general is not a social housing provider.
In addition to the Lynch block cabins, the QLDC owns only 11 housing units – four in Arrowtown, five in Wānaka, and two in central Queenstown.
He says QLDC uses the housing trust as "a vehicle for delivering affordable housing" across the district and has supported it with tens of millions of dollars of contributions through regulatory levers.
Trust boss Julie Scott would love to get her hands on the Lynch block, and says she has been talking with the council about it "for several years".
She sees its future as home to a block of affordable rental units.
"We've engaged a couple of architects over the years to design masterplans for the site. The most recent one was for 148 units, which is 232 more beds."
She says Covid-19 and the development of Lakeview has stymied action.
"I think we can categorically say, now is the time to act. We have a truly serious housing need with people sleeping in cars and tents.
"Growth on our waiting lists is frustrating...We're at well over 900 households now and our team is currently working through over 100 new registrations for assistance in the past month."
She says when the trust first kicked off in 2007, there was not a rental issue in the district - their job was solely focused on assisting people into home ownership.
"However, over the years we've seen the rental market get seriously tight, particularly due to online short term visitor accommodation platforms, and now we have this rental crisis before us today."
So, what's the mayor's view for the longer-term future of the prime piece of Queenstown real estate?
While in recent oral and written submissions to the council's annual plan the housing trust is making a strong case for securing the Lynch block for its large scale affordable housing development, the mayor is hesitant to make any commitment.
"It's a little bit disappointing to try and leverage off the current accomodation issue to try and push the council into making a decision.
"That is a very high-value, strategic piece of land and this council is going to consider how we use that and we will be deliberate and purposeful in making a decision.
"Personally, I think this council would like to see some projects finished before they try to start initiating new ones."
Watch: Lakeview - the last affordable place
Read more: 'Deceived then abandoned' - Lakeview residents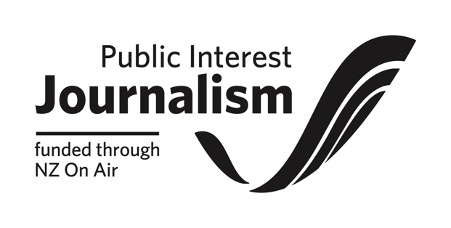 ---