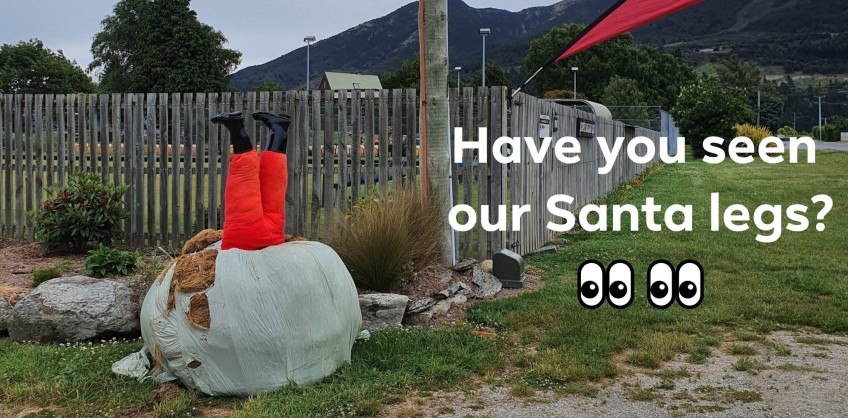 Grinch fails to steal Christmas cheer in Lake Hāwea, just Santa's legs
---
A Christmas grinch has stolen some festive cheer in Lake Hāwea, but one of the town's very special Santa's helpers says she hasn't let it dampen her Christmas spirit.
For the past four years, Elizabeth Horrell, a self-professed lover of all things Christmassy, has teamed up with mate Barbara Mackenzie to create a southern version of the North Pole at the Lake Hāwea Community Centre.
But last week, one of the pair's creations – a display on the roadside outside the community centre - was vandalised and a very special prop, Santa's legs, stolen.
But Mrs Horrell has a message for all the local boys and girls worried it may stop the big guy in red visiting Lake Hāwea come Christmas Eve.
"Santa knows the right people to go and visit and he will be looking forward to popping down people's chimneys or through people's door with his magic key to leave presents on Christmas Day for everybody."
Mrs Horrell and Mrs Mackenzie had set up Santa's legs upside-down, disappearing into a hay bale to grab the attention of passers-by and alert them to their indoor Christmas display.
The vandals had strewn the hay all over the road and disappeared with some of the decorations.
People locally were "indignant" at the "senseless" act, Mrs Horrell says.
The community centre display wasn't the only one hit – others in the lakeside town were victim to the night-time vandals.
But it would take a fair bit to ruin Mrs Horrell's Christmas.
"You know, we grumbled as we had to get out of bed to go get all the hay off the road and everything but you pick yourself up and you think 'well there are people like that and you just move on'."
This year, the community centre was decorated with a Christmas carol theme.
It took eight days to complete and, Mrs Horrell reckons, approximately 250 hours.
The Menzshed chipped in with a staircase to help mummy kiss Santa Claus; a local clearing a hillside of wilding pine delivered 25 live trees to add to the display; and, several years back, a senior citizen built a "gorgeous" santa sleigh, which was back again in pride of place, says Mrs Horrell.
She and Mrs Mackenzie, Santa's helpers downunder, will be back at the community centre next year from December 2 to 10 bringing plenty more seasonal cheer – put it your diary, she says.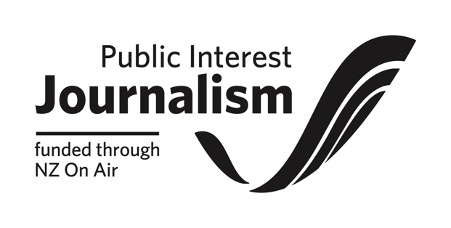 ---