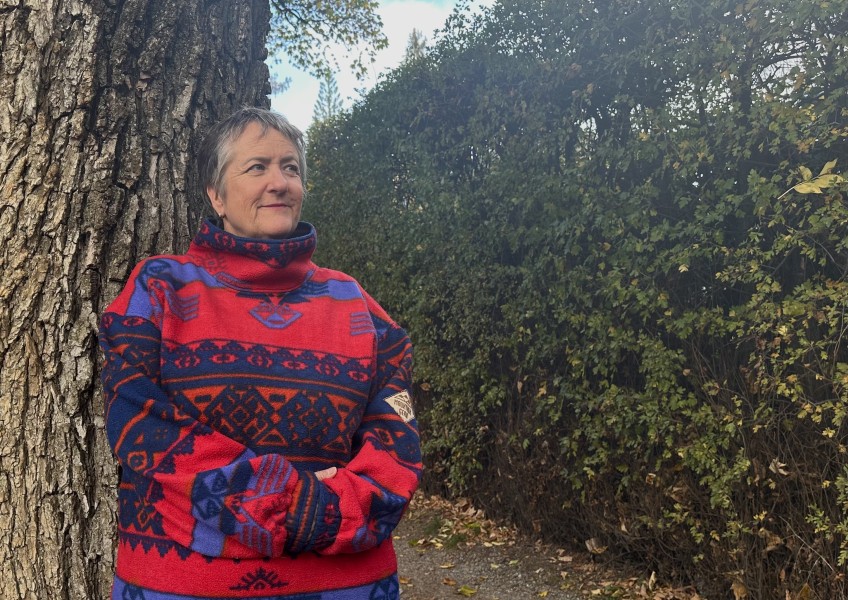 Housing crisis: 60s, single and homeless in Queenstown
---
If you're single and in your early sixties, society isn't set up for you, Kim Knight has discovered, especially if you don't own a home.
Queenstown's rental market is tough, but it's been particularly tricky for Ms Knight, who is competing against a younger, arguably more desirable demographic of renters.
"If I sent a message (to people listing a room) and said 'I know I'm probably older than most people applying, but I get on with most people' they would say 'you sound really nice, but no, we'd prefer somebody younger'.
"I wouldn't call it discrimination, but it is a preference."
Also unable to afford to rent a place on her own, Ms Knight started pet-sitting in September, staying short term in other people's' homes – sometimes for as little as two weeks.
She's lived in 12 houses in the past eight months across New Zealand.
"The housing issue is not just about a shortage of accommodation. It is about a shortage of income. It seems most accommodation is priced for two people, whether it's a house, apartment, or even a room. I've just given up looking, and I'm not a person who gives up easily."
A basic one-bedroom studio, part of block of ten just like it in Frankton is listed for $480 with real estate agent Harcourts, not including power. Since Ms Knight works remotely, she needs some sort of office space too - not just a place to sleep at night.
But lugging boxes around every few weeks is tiring.
It's also difficult to establish connections, have a social life or maintain regular healthcare providers.
Previously, Ms Knight had sometimes supplemented her income with part-time work in Queenstown, but due to how often she moves around, it's no longer possible.
The financial assistance and security of the pension are still a few years off, but it would be very handy - or as Ms Knight describes "like gold".
A single person living alone receives $496.37 after tax from NZ Super, and with that, in addition to her income, Ms Knight says she'd probably be able to afford to rent something on her own.
Although, a wider issue, it's "hardly" enough to live on without working.
She also hasn't always lived this way, originally from Auckland and formerly a homeowner.
"I've never, ever had a problem finding a place to live. It's not something that I've ever imagined or feared in my mind…If I'd known what I know now, I never would've sold my home."
Suffering from a long-term illness, beginning in her thirties, she was unable to work for ten years.
She put her house on the market in 2000, using the sale to support herself.
"Had this not happened, I would be in a very different situation – I would own my own mortgage-free home."
In June, Ms Knight moves again to Christchurch for five months, the housesits dictating her whereabouts.
It's not somewhere she'd live by choice. But being forced to leave Queenstown due to the accommodation shortage stretches across demographics.
A survey by the Queenstown Housing Initiative found 25 percent of respondents had left or may have to leave Queenstown due to accommodation circumstances – the survey had 412 respondents.
A $250 rent increase sees Joanne Byrne and her family packing up and leaving town.
Four-year Queenstown resident, Vaughan McWhirter relocated to Rotorua last week, unable to find a rental locally that allowed pets.
After Ms Knight's five-month Christchurch stay ends, she's hoping to find a rental back in Queenstown she can afford.
But what's she's experiencing is a symptom of wider cultural and structural issues in New Zealand, she says.
"I think many people are unaware of the 60-plus group, especially, it seems, single women. Once one hits menopause and gets over 60, life really changes, as I've been experiencing these past couple of years.
"In our Western culture, older people are often just seen as over the hill and ready for the rubbish heap. And that's a bigger cultural issue."
Until now, Crux's coverage of the housing shortage hasn't included her demographic, and Ms Knight's story has fallen between the cracks.
Her circumstances also overlooked by Work and Income and Queenstown Lakes Community Housing Trust.
Ms Knight could possibly qualify for short-term emergency housing, but after making inquiries with Work and Income last week, all they could offer was a bed in a hostel or campground cabin.
At her age, bunking at a backpackers with young party-goers and travellers isn't an attractive option.
Last year, she applied for the QLCHT's "rent-to-buy" scheme, but with more than 800 households total on the trust's waitlist, Ms Knight didn't make the cut.
"I don't think society is really set up to consider the needs of the older and elderly. It's a cultural thing because in some cultures older people are revered for their wisdom."
Ms Knight spoke up publicly about her concerns at the last week's public housing meeting in Queenstown, where National's housing spokesperson Chris Bishop announced how the party will change rental laws if elected in October.
Working as a health and personal development coach, Ms Knight says that her professional background has helped her navigate housing instability.
"If it wasn't for the fact I've done a truckload of training in personal development and mental health, I'd be a lot more stressed, even though it still is quite distressing not having a stable home."
And she's grateful for what she does have – it's just frustrating not having a place that she can call home.
"I do feel it's important to say that I am much better off than many who are sleeping in cars and tents."
In the same survey from the Queenstown Housing Initiative, 98 people said they were 'without accommodation' when asked to say where they currently called home.
Seventeen said they were living in backpackers or at a campground, seven said they were living with friends or couch surfing, while another three simply said, 'homeless'.
Queenstown Housing Initiative founders Hannah Sullivan and Lindsay Waterfield created the survey after they were met with disbelief from local council and local MP Joseph Mooney, who originally questioned whether there were homeless people in Queenstown.
It's also why they organised the housing protest in late-March, which saw 100 people gather by the waterfront, including Ms Knight.
Participants in the housing protest spoke of varying housing situations and circumstances, with one woman interviewed saying she had been living in a van with her partner for five months, after their home was put back on Airbnb.
Main image: Kim Knight has lived in 12 houses in the past eight months across New Zealand. She wants to stay in Queenstown but will leave again soon to secure another short-term stay.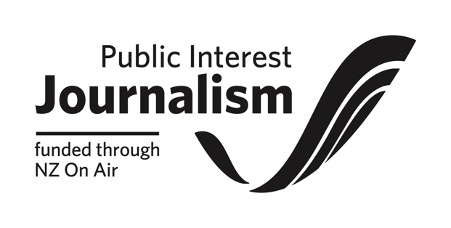 ---