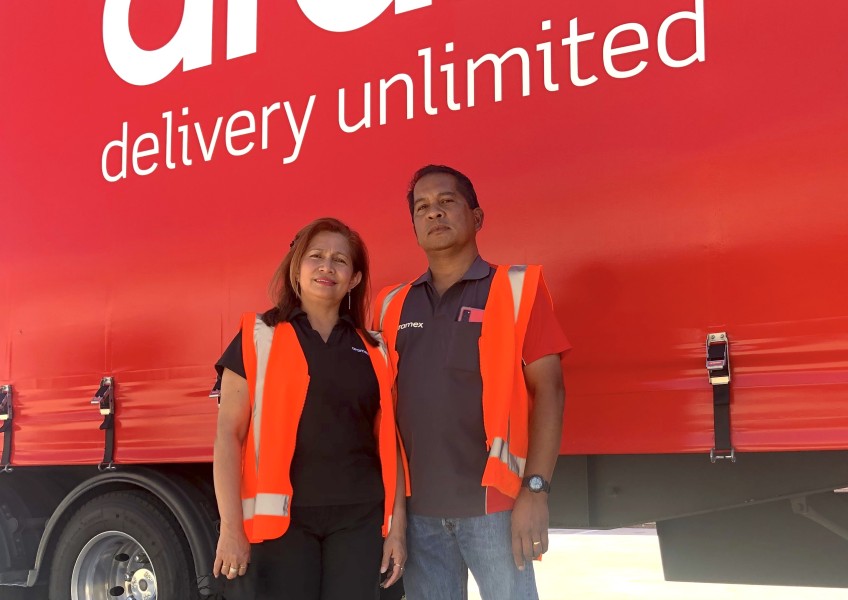 Cromwell's Aramex operators out of business
---
Just 11 months after taking it on, a Central Otago husband-and-wife team are walking away from the local regional Aramex franchise.
Isabel and Carmelo Garcia took over the Cromwell depot, which services courier routes through Central Otago and the Southern Lakes, at the start of November last year.
Throughout their time in charge, there's been ongoing reports of chaotic management, delays and missed deliveries at the depot.
Today, Crux has sought to find out exactly what went wrong.
However, a spokesperson for Aramex New Zealand this afternoon responded to requests from Crux for information, saying the business is unable to comment on the matter as a non-disclosure agreement has been signed in relation to it.
Crux has also contacted Mr and Mrs Garcia, but has had no response from them.
Existing Aramex customers have been sent a letter signed by both Aramex New Zealand and Mr and Mrs Garcia.
It says the pair "have ceased ownership" of the business, effective of September 30, and South Island Logistics Limited, a company owned and operated by Aramex New Zealand, has now taken over management of the franchise.
It will continue to operate out of its Cromwell address.
"As Isabel and Carmelo have decided to immediately undertake the new direction in their life, it has been agreed that South Island Logistics Limited will manage all outstanding customer invoices on their behalf," the letter says,
"We would like to take the opportunity to thank Isabel and Carmelo for all of their efforts during the last 11 months and also our customers for your loyalty and continued support."
Peter Gallagher's the chief executive of Pro Drive, an advocacy organisation that represents Aramex courier drivers. Like Mr and Mrs Garcia, most drivers for the courier company are franchise owners, or employees of them.
Mr Gallagher's audited the accounts of a number of franchisee drivers in Auckland. His take: the dollars don't stack up.
He's previously told Crux his research points to the Aramex model being "destructive, exploitative and dangerous".
Mr Gallagher says he's heard from drivers who've been forced to give it all up after heavily investing in a franchise and vehicles because they couldn't make the business work. Their run is then resold to another new business owner, he says.
Although he doesn't work as closely with regional franchise owners like Mr and Mrs Garcia, he says, from what he's heard anecdotally, it's a similar challenge for them.
"I can see readily that these people are between a rock and a hard place. They've put up serious money to buy these things, but they are essentially caught up in the same deception as the drivers.
"I suspect your Cromwell regional franchisee has found that they're part of the meat in the sandwich in what appears to be a pyramid scheme."
In September, a spokesperson for WorkSafe confirmed to Crux the organisation is investigating Aramex after health, safety and wellbeing concerns were raised.
Earlier in the year, a Queenstown driver who spoke to Crux said he thought the excessive hours drivers were putting in and the financial strain they were under was unhealthy and unsafe.
*Since this story was published, Aramex NZ has contacted Crux, via public relations firm Pead, with the following statement: "The Aramex regional franchise based in Central Otago is now under Aramex NZ ownership, following a mutual decision agreed upon by the former regional franchisees and franchise support office. Existing courier franchisees will remain with the business. We thank Isabel and Carmelo Garcia for their contribution, as we look forward to continuing service for our customers in the region."
Read more:
Aramex to come under WorkSafe spotlight as drivers voice safety concerns
Aramex CEO defends further local delays
Aramex crisis management: 3,00 parcels delivered, but that's only the half of it
Local Aramex driver claims some work is unpaid
Aramex model 'exploitative', industry advocate says
Aramex works with Cromwell owners to clear backlog


---