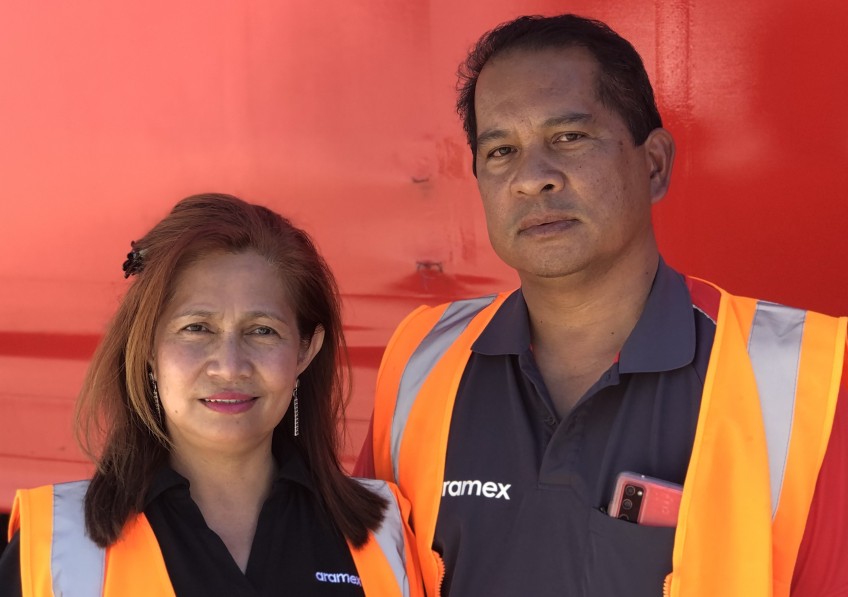 Aramex crisis management: 3,000 parcels delivered, but that's only the half of it
---
Approximately 3,000 parcels left Cromwell's beleaguered Aramex depot on the weekend, but workers have only halved the amount of overdue freight waiting to reach frustrated customers across the region.
Meanwhile, national homewares retailer Briscoes continues to advise online shoppers in the Southern Lakes, Cromwell and Alexandra it's experiencing delivery delays with courier partner Aramex of up to seven days.
A spokesperson for Aramex New Zealand says additional staff have been sent to Cromwell, working with local Aramex franchise owners to clear a backlog of parcels "as quickly as possible".
But some customers may still be waiting until the end of next week to see overdue deliveries arrive.
"With a concerted focus by the local team, and resources from our franchise support office and other regional franchisees, who are providing direct assistance, we were able to deliver 3,000 parcels over the weekend.
"We have halved the amount of overdue freight and expect to be up-to-date by the end of next week."
In an email sent to customers on Friday, Aramex New Zealand says it's reviewing how things work at the Cromwell depot to identify where "operational efficiency can be improved".
Additional depot space has also been hired to help with sorting the backlog, it says.
The email also alerted customers to further delays due to "poor weather" throughout the region on Wednesday night and the closure of the Lindis Pass.
"Our couriers will be taking extra precautions to ensure their safety."
However, after months of delayed deliveries and lost parcels from the depot, customers voicing their frustrations at the chaotic service have been cynical about the courier attempting to play a weather blame-game.
Last week, new Aramex New Zealand chief executive Mark Little also blamed staff shortages due to Covid-19 and the winter flu for the courier's delivery issues.
But customers are fast losing patience, as the local depot has repeatedly been under pressure since new owners Isabel and Carmelo Garcia took over late last year.
In January, Crux reported the national office had flown in staff to help clear another significant backlog.
In May, the chief executive also blamed Covid-19 for why the Cromwell franchise owners couldn't get on top of their business.
Drivers have also raised concerns with Crux about the company's low pay rates and bullying culture.
Disgruntled customers say the Cromwell depot has been failing to scan new deliveries, so tracking information shows parcels that appear to be lost in transit for extended periods rather than sitting, waiting, ready for local delivery.
When the location of a specific parcel that should have made it to the depot is queried, the owners have replied saying a "manual" search of the depot will be done to try and locate it.
Other customers say they have started to direct complaints to larger national retailers that are using the courier company - among them, homewares store Briscoes.
One user has commented on Facebook Aramex offers "discounted pricing for volume".
Others are contacting online vendors to ask for a courier switch, if possible, and opting to buy elsewhere if not.
Main image: Isabel and Carmelo Garcia took over the Cromwell Aramex depot franchise late last year.


---