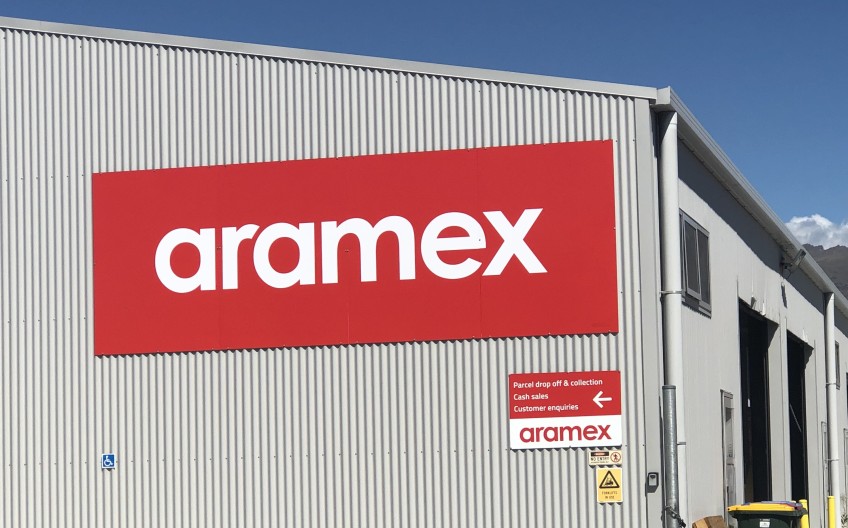 Local Aramex driver claims some work is unpaid
---
A courier driver delivering parcels for Aramex Central Otago says he's fed up with working long hours for what he calls laughable pay.
The Queenstown resident says he consistently works extra hours and days to clear an assigned run, and that means his take-home pay averages out at an hourly wage barely worth his while.
When he does finally clock off each night, he's stressed out and unable to stop thinking about what needs to get done the next day.
"I wake up at, like, 4.30 because I live in Queenstown. So, yeah, I have to leave from here at 5.15.
"We do the sorting…Sometimes it takes about an hour-and-a-half. Sometimes it takes, like, two hours…And then we start delivering."
Often, he's not home until 6pm, and then there's still pressure to work weekends, he says.
But, overtime doesn't mean more cash in his back-pocket – there's a set rate for the run, regardless of how many hours are needed to clear it, he says.
"The thing is they'll be like 'Oh, we don't care - You just need to finish everything.'
"But they haven't designed the runs to favour the drivers…they've just designed the runs the way they wanted."
Too much complaining is met with the threat of a run being taken away from a driver, he says.
He's seen excessive hours and financial strain lead to safety concerns, he says.
"One of my friends, he almost had an accident because he works till like six o'clock sometimes and he wakes up early. He was coming to work and he literally just, like his eyes just went, like, you know, his body just gave up - he almost crashed in the Kawarau Gorge.
"I've driven a van that didn't have WOF for three months."
Reading reports by Crux of drivers in other parts of New Zealand taking a stand has motivated him to speak out, he says.
"It's not just for me. It's for other people who are getting bullied by this company."
An industry advocate says the driver's experience of working for Aramex is not unique.
Peter Gallagher, the chief executive of Pro Drive - a group representing Aramex drivers – says the work he's done with drivers in the North Island shows they receive a small slice of the revenue pie.
Aramex works on a franchisee model – their New Zealand website advertises opportunities for both courier franchisees (in a set territorial area) and regional franchisees (that employ office and depot staff to provide support to courier franchisees in administration, operations, sales, marketing, technology and customer service).
"The model works like this: if you take 100 percent of the revenue that comes through that regional franchisee's depot, only 20 percent of that revenue gets allocated to the people who do 90 percent of the work," Mr Gallagher says.
"So, typically, 80 percent of the revenue that comes into a depot gets allocated back to the regional franchisee and then upstream to Aramex head office.
"Twenty percent of the revenue then gets divided between however many (courier) franchisees there are.
"Just the simple financial arithmetic of that formula is a recipe for disaster."
Sorting of the freight, which the Queenstown driver who spoke to Crux says takes at least an hour each shift, is not part a courier's contract with Aramex, Mr Gallagher says.
"That is something that is imposed upon these contractors only after they buy the business, and they receive a separate but otherwise undisclosed operations manual up to that point.
"And in that operations manual, they then are instructed and directed to do other things, completely unpaid."
The United Arab Emirates-based company's business model is exploitative, and there should be no place for it in New Zealand, he says.
"It takes money off people, it works them to exhaustion and, when they collapse, it delivers the ultimate indignity by coming in and stealing their run off them and reselling it.
"It is a dangerous culture, and it needs to end in this country."
Aramex is increasingly under fire: Two weeks ago Crux spoke with a Christchurch-based driver on the condition of anonymity – he says drivers are scared to speak out about toxic work conditions.
Last month, approximately 100 Aramex courier drivers in Sydney went on a 24-hour strike to protest the Aramex business model and "outrageously unfair" pay rates.
In January, Crux investigated chaotic delays and missed deliveries at its Central Otago depot after new franchise owners Isabel and Carmelo Garcia took over in the lead-up to Christmas.
Aramex's New Zealand head office has been approached for comment on issues raised in this, and an earlier story - despite back-and-forth contact, Crux's questions remain unanswered.
Last week, Peter Lipinski, the Aramex CEO Oceania, announced Aramex New Zealand CEO Scott Jenyns had chosen to leave the business and an internal promotion would see Mark Little, formerly the Aramex Australia and New Zealand commercial director, take over the role.
Crux has been told the new CEO will be available in coming weeks to speak to the issues.
The shuffles at a local level come as the global company reports a year-on-year plunge in profits – while revenues rose 10 percent in 2021, net profit fell 15 percent as the logistics company bore costs in a bid to keep customers happy and grow market share.
But, with a decentralised operations model, exactly who bore those costs is open to debate.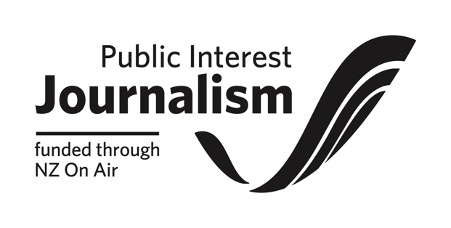 ---