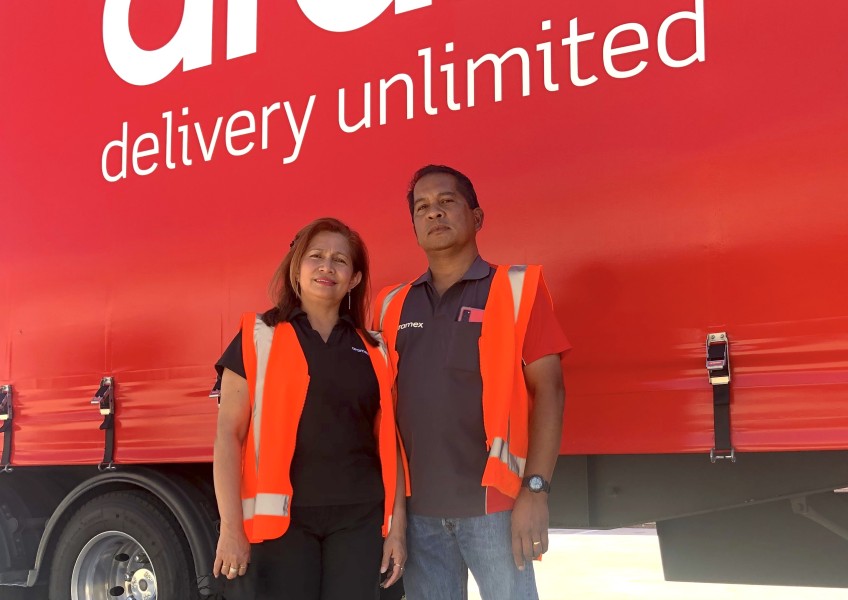 Aramex works with Cromwell owners to clear backlog
---
Following Crux coverage over the weekend of chaotic delays and missed deliveries, Aramex NZ says that it has now helped the new owners of their Cromwell franchise get on top of their business.
More than one-hundred social media comments over the weekend highlighted an extended period of serious Aramex courier problems in Queenstown, Cromwell and Wanaka.
Today Aramex NZ briefed Crux on the background to these problems, highlighting difficulty in hiring staff as well as massively increased courier volumes linked to Christmas, Covid-19 and the move to remote shopping.
In a statement the company admitted to delivery delays as well as delays to real time track and trace updates.
Aramex told Crux today: "The demand on services has led to delays and backlogs before new freight could be sorted, registered and processed for delivery. We are now back on track.
"The Aramex Central South Island depot (Central Otago) has been experiencing a surge in parcel volume as a result of Covid-19 and its impact on alert level restrictions. The rapid rise in popularity of online shopping during business shutdowns and lockdowns has also significantly increased volumes. During the Christmas period, parcel volumes were up more than 70 percent across the Aramex New Zealand network compared to the previous year."
The Commerce Commission told Crux this morning that they had received 33 complaints in relation to Aramex in New Zealand and that ultimately it was the responsibility of shops and online merchants to ensure that their chosen courier company can literally deliver the goods.
"Retailers should monitor their delivery service providers performance and adjust the promises they make to their customers about delivery timeframes accordingly."
This position is also reflected in a statement to Crux from Consumer NZ.
"We are concerned by reports of undelivered packages at Aramex facilities in the South Island and the failure of the company's tracking system to help customers accurately track packages. Under the Consumer Guarantees Act, suppliers are obligated to deliver goods within a reasonable timeframe. If delivery takes more than a reasonable period of time, customers should contact the seller and ask for a new product to be sent or a refund.
"Although fault for the delay may be with the courier, sellers have the relationship with the buyer and should sort them out regardless of what the courier may do. Sellers should then take the matter up with the courier."

Many Crux readers were concerned for the welfare of the Cromwell Aramex owners in the face of the many weeks of delays and business stress.
Crux reporter Kim Bowden had a chance this morning to speak with Isabel and Carmelo Garcia at the Cromwell Amarex depot, which services all of Central Otago and the Southern Lakes.
They're new to the industry, and took over the business at the start of November.
Mrs Garcia says they haven't had a day off since.
The lead up to Christmas was "crazy busy", and they had 15 extra part-time drivers on call to help clear the warehouse.
"Even the drivers who have been here for years said they hadn't seen those huge volumes of parcels."
It was a baptism of fire.
However, the couple feel well supported by the national Aramex head office, Mrs Garcia says.They've also employed a full-time staff member in a customer service role.
When Crux visited the Cromwell depot today, the state of the warehouse was in stark contrast to that in the images circulating from December.
The floor was largely free of parcels, and those that were there were neatly ordered based on delivery zone, waiting for drivers to pick up.
Mrs Garcia says on Friday she'd been congratulating her team on their dedication and hardwork, and the images that surfaced over the weekend had hurt morale.
"We're doing our very best. We're sacrificing all we do to deliver.
"We just want to work and to please our customers.
"We're just ordinary people and we're lucky to get this business."

---