Local trio's AI tour guide 'Hey Kiwi' seeks $13m to launch
---
A homegrown tourism tech start-up that plans to use artificial intelligence to "revolutionise" how visitors plan holidays in New Zealand is seeking up to $13 million to launch.
It's called Hey Kiwi, and it's being developed by Queenstown tourism operators Matt Wong and Trent Yeo and Cromwell tech entrepreneur Duncan Faulkner.
The trio secured initial funding of $25,000 from stream one the government's Innovation Programme for Tourism Recovery, but now they're putting their hand up for more backing.
They're applying for up to $10 million from stream two of the government programme as well as up to $3 million from private investors to grow their idea of an AI-powered digital tour guide.
They reckon competing booking platforms now create a frustrating digital experience for tourists and operators.
Their plan is to remove the headaches from planning a holiday, providing personalised recommendations, real-time availability and streamlined bookings - they reckon competing booking platforms now create a frustrating digital experience for tourists and operators.
It is their view artificial intelligence like ChatGPT will transform tourism bookings globally, and they're seeking to leverage off that.
They want to be first to market in New Zealand with a Kiwi-centric artificial intelligence interface.
Mr Yeo says, "Through our innovative digital platform, we aim to revolutionise the way people explore and book their travel experiences, while also providing valuable data insights to support industry growth."
Hey Kiwi will also seek to be committed to sustainability and has a regenerative business model in place, allowing visitors to offset their carbon footprint by donating to local regeneration projects.

The government's funding pot for projects is $54 million and is being managed by the Ministry of Business, Innovation and Employment. It has approved 12 applications for stream one of the programme, which aims to fund feasibility work before potential full development support from stream two.
MBIE expects most of the funding will be committed to stream two projects later this year.
The fund is aimed at driving innovative tourism projects with the potential to transform the sector with a view to making it more sustainable, low carbon, more highly skilled and with higher wages, all while making a real difference to a visitor's trip to these shores.
Hey Kiwi says it is applying for stream two funding, which requires co-investment from private backers.
It has an information evening planned for 5pm on Wednesday, June 21 at iFLY in Queenstown. More information is available at https://www.heykiwi.app/invest
Main image (left to right): Hey Kiwi founders Matt Wong, the owner of iFly, Trent Yeo, the executive director of ZipTrek, and Duncan Faulkner, founder of Southern Software.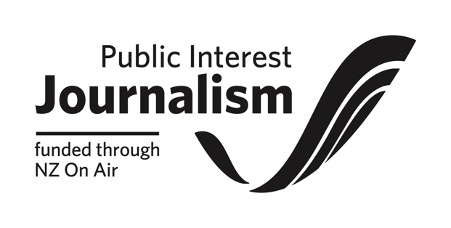 ---