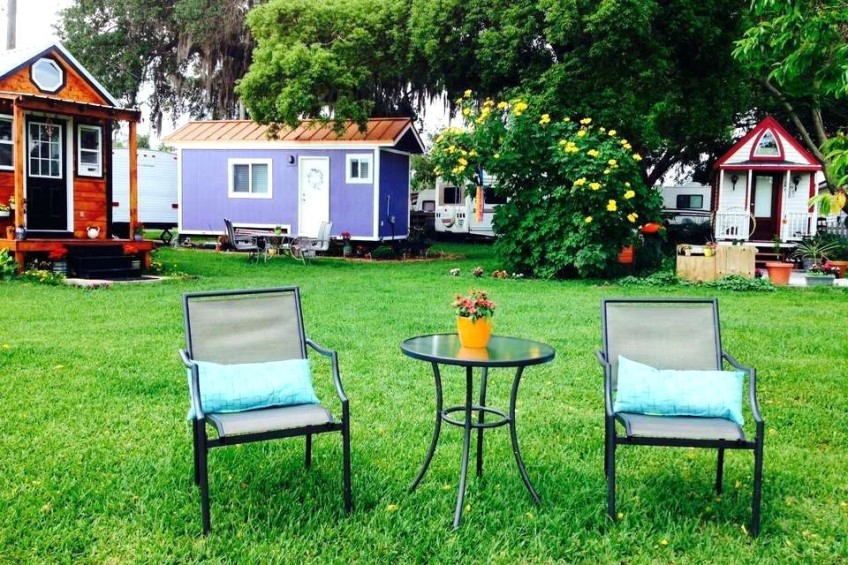 A tiny two-storey home
by Ella Lawton - Aug 01, 2018
---
After a calamity of life events, Wanaka sustainability expert and Otago Regional Councillor, Ella Lawton, woke up one morning and realised the only logical action was to invest her life-savings in a healthy, happy home - a tiny home. Crux is publishing a diary of her journey, with its many upheavals, challenges and successes...
Chapter 5: Tiny house design
Apologies for the three-week hiatus of this diary. Honestly, my team and I are working tirelessly to install the kitchen and stairs. Making my morning coffee in the garage at -3 degrees is getting old really fast…now, back to the story.
Jobs completed so far…identified key components of the house, the values for design and build, found an amazing team and ordered the trailer. However, the clock was ticking and, as we hit December's summer peak in Wanaka, I was increasingly aware the deadline of the "end of autumn" was not far away.
To be honest, what the house looked like was of much less interest to me than how the house would feel. I was worried about it feeling cramped. I wanted it to feel spacious enough to host a couple of friends for dinner. But it wasn't a total blank - I had a picture in my head of what I thought it could look like, although that was based on the relatively small number of builds I had seen, mostly friend's homes.
There is a huge amount of information online and every time I started to explore, I got overwhelmed. A countless number of people asked me if I watched "George Clarke's Amazing Spaces", like I had plenty of time to sit inside watching TV (perhaps in the winter!). It was the type of thing I would get lost in - option paralysis. Luckily my builders, Little Place Ltd, agreed to help me narrow the options.
I kept thinking that, at this stage, I only needed to design the outside but, of course, I quickly learnt that when it comes to tiny homes, form and function go hand in hand. In my builder Lindsey's first email, she sent me three tiny home designs. They each had aspects of what I wanted, but none were totally complete. But only a few days later, Little Place Ltd sent me what ended up almost being my final plans.
Ultimately the most defining decision, other than the size of the trailer, was the shape and pitch of the roof. The shape of the roof affects the style of the indoor space and, to some extent, the amount of materials required. The design that influenced me the most by far was for a tiny house called "Lucy"[1]. I thought it was a beautiful, simple design.
I also really liked the other multi-pitch option (pictured below). Kyle Sutherland published "Why I built my tiny house on wheels"[2] at the same time as I was looking for inspiration. I thought the two different roof pitches were awesome, because the mono-pitch over the mezzanine area gave a more usable sleeping loft, while the traditional roof with a vaulted ceiling in the main space allowed for a spacious feel in the main living area…! It was still relatively straight-forward to design to build, looked good, worked well and became my house design.
Going beyond the simple form, there was considerable detail put into window and door design and positioning. The aim was to maximise solar gain without overheating, whilst creating a visually pleasing aesthetic. More on that in chapter six…

---