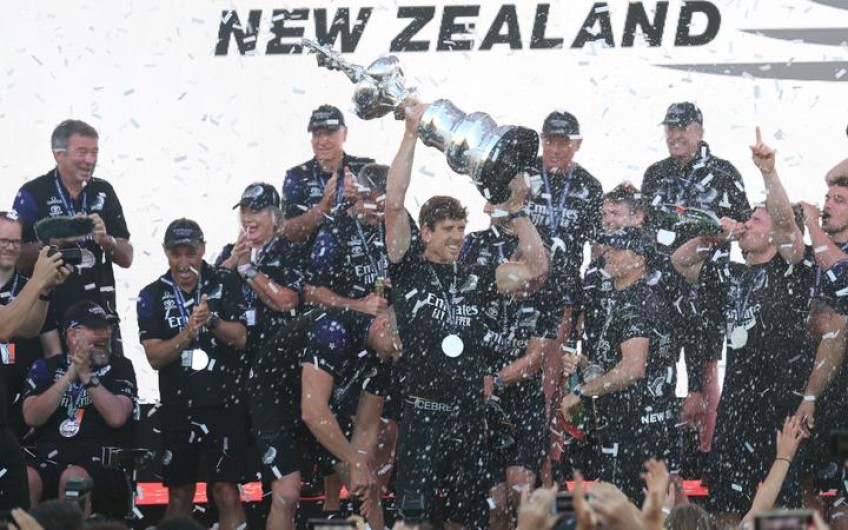 Government to discuss keeping America's Cup competition at home with Team New Zealand
Mar 18, 2021
---
The government may be offering Team New Zealand $5 million after their America's Cup win, but the cost of keeping the competition in Aotearoa is another discussion altogether, ministers say.
The minister responsible for America's Cup support, Stuart Nash, told Morning Report the offer of $5 million for Team New Zealand was quick off the mark because the government wanted to ensure the team stayed in New Zealand and together.
However, there were conditions on that money.
"First and foremost, the race has to be held in New Zealand. The next America's Cup has to be held in New Zealand. There's no point in giving taxpayers' money if the race is going to head offshore, but I think the vast majority of New Zealanders would like to see it held in New Zealand. Certainly the government would and I know Auckland Council would."
"We are quite keen to know who is going to get the money as well. We don't want a forensic audit but we do want to know, is it going to the designers, the engineers, as well as the yachtsmen and women ... just a level of transparency that people expect when spending taxpayers' money."
He was not aware of the same conditions being applied to money given to the last campaign.
"In the agreement with Team New Zealand we have a three-month good faith period where we will sit down and endeavour to keep the cup in New Zealand, but that's a different discussion than the $5m that the government has put up now to say 'hey, we understand that since early 2000, every single race, every single time a cup has concluded, a government has given Team New Zealand in order to keep the team together.
"The $5m is a different pot of money compared to the negotiation that has to be had around keeping the cup in New Zealand."
Nash said last time around, the government contributed about $140m, which included about $100m worth of "legacy infrastructure".
"Now we have a waterfront in Auckland which is as good as anywhere in the world."
While Nash would be seeking a cost-benefit analysis of the event, it would be hard to quantify the value of this year's cup due to Covid-19, he said.
"I think it's gone as well as it could under extremely challenging circumstances...
"I think there are significant benefits to New Zealand, not just from tourism and money spent in the economy, also for industries that flow on from this. You could argue quite successfully, I think, that our high-end boat building industry resulted from past America's Cup... but I'm quite clear, I would love the cup to be held in New Zealand next time."
Any races held offshore did not mean a benefit for New Zealand, so Nash preferred for all pre-challenger series to be held here.
The government would stump up money for a celebration parade if Team New Zealand wanted one, Nash said.
Deputy Prime Minister Grant Robertson, the Sport and Recreation Minister, said discussions would now take place on whether New Zealand will host the next America's Cup.
"The discussions about the actual hosting are in the hands of both the Royal New Zealand Yacht Squadron, who are the holders of the Cup by record, and also by the Team New Zealand organisations," Robertson told First Up.
"I think a lot of New Zealanders would love to see it being raced here again, but there's a bit of talking to go on before decisions will get made on that."
"But I think this is just a couple of days in which we can celebrate this incredible success."

---