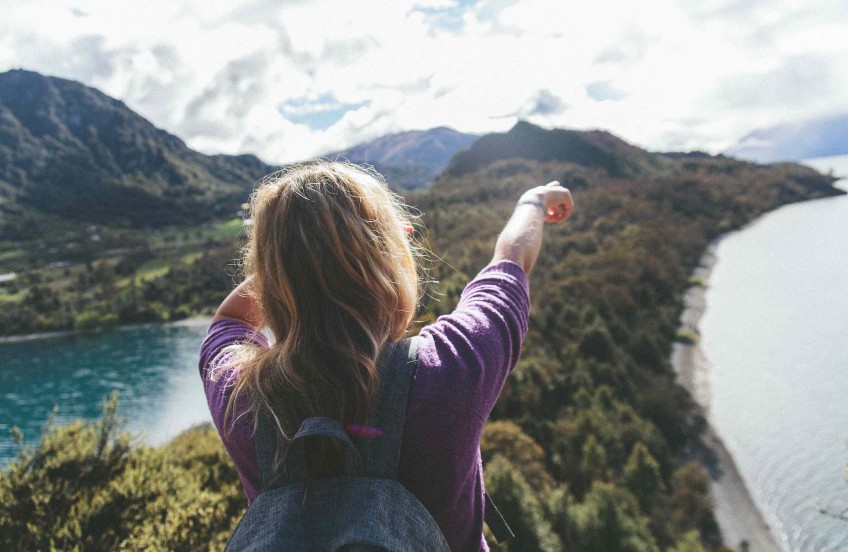 Not another list of five things to do in Qtown!
by Jane Guy - Sep 18, 2018
---
So this is not another list of the same bloody things that some Stuff journo with no knowledge of the area has been instructed to do. This is a list of all the things I love to do and hopefully you will too. If you're new to town or like me, still finding new nooks and crannies in this place. And no mention of a certain burger joint.
Arrow River. So yes a tourists dream, Arrowtown is gaining momentum in it's own right BUT this place still has all the charm of a charming thing and you can be alone within minutes. Grab a coffee at any one of the cafes and then stick on your runners and go meaner the trails. There's a walk for everyone from the short (Arrow River trail), to the steep (Sawpit Gully) to the long (Mace Town). You can bike, hike, run, meander, take photos, pretend you're in a Clint Eastwood film
Hot Air Ballooning. Now unless you own a private jet (and living here sometimes I'm not surprised) this is a perfect way to see the town from above. It's quiet,  just the sound of the burners firing up, you get to help with the construction of the balloon and usually you can get a sunrise meaning all your instagram fans will go insane. It feels like an old fashioned thing to do because it is an old fashioned thing to do. It's stunningly beautiful and you get to see people in their pyjamas running outside waving. What better way to start the day?
 Kelvin Heights to Jacks Point trail. I've been running on the trails here for a wee while so I know my way around but I still get an absolute urge to scream "look at this bloody place" whenever I run (some walking- lets be honest) on this particular trail. There's usually noone on it, on a blue bird day you can see right out to sea (I'm joking) and the marvellous array of little beaches makes your beach list for Summer extend all the way down the page.
Gibbston Valley. If you haven't ventured out to, I think, one of the jewels in our crown just yet get your drinking legs on and hop on a bus or your favourite electric bike and head out to wine country. Discovering a full history of the area, the fact that we grow some of the best pinot noir in the country (and I'm ready to take on anyone who says not) and the fact that there are so many wineries out there tucked away offering food, wine and good banter you would be hard pressed to not spend a whole week there.
Get on the lake. Whether on the Lady of the Lake (The Earnslaw) or have a drink and snack (Perkies) just get on it. It's the third biggest lake in the country, it's freezing and it's, well, there. When all the burger joints and skydiving are long gone the lake will wave at us all and say I'm here. I'm still cold. I'm still beautiful.

---