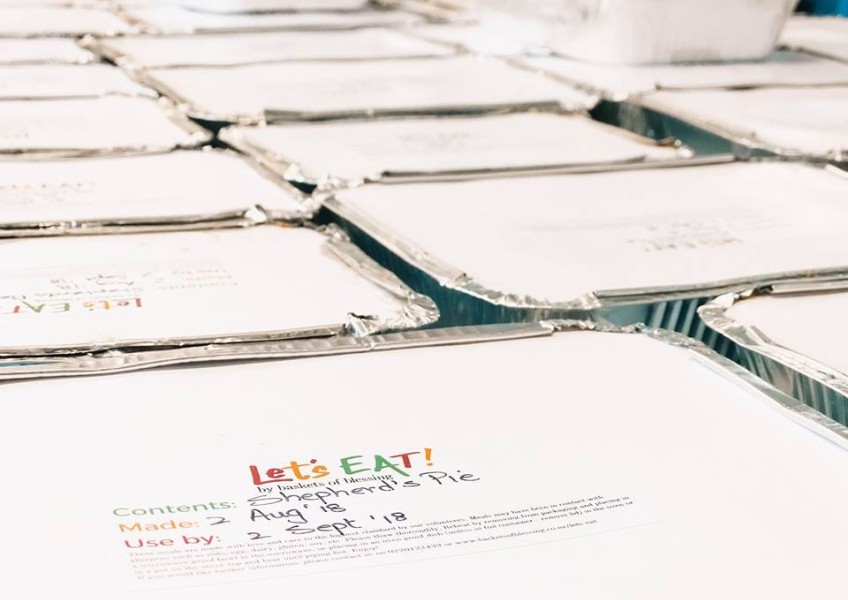 Let's Eat - with Baskets of Blessing
by Jane Guy - Sep 04, 2018
---
This community is amazing. Moving here, being here often includes the separation of families and those who just 'get us'. When communities align themselves they are stronger, more well equipped for difficulties when problems or issues arise. Enter stage left 'Let's Eat!' a sideline project of the already amazing Baskets of Blessing.I caught up with Tam Shurmann to find out what's happening.
Lets Eat! Tell us a little bit about the project (and who is involved) and what are you hoping to achieve?
Let's Eat is an initiative of the community group Baskets of Blessing, which reaches out to people going through difficult times and provides them with gifts of love, in the form of beautiful hampers full of gifts, as well as practical help. Let's Eat uses good quality surplus supermarket food and volunteers cook up delicious, nutritious meals for those needing a little extra community support.
Why was the idea instigated?
People who are going through a crisis need practical help and although delivering a beautiful Basket of Blessing does a lot to help people feel supported, we realised we needed to do more to help reduce stress and support those going through a tough time - whether that be the loss of a loved one, mental illness, separation, the birth of a baby, financial stress etc. . Often people in these situations don't have the motivation or time to shop and cook. They end up eating takeaways or nothing at all and suffer guilt from not providing good enough meals for their family members. Let's Eat provides a means for people to take the pressure off, have some time for themselves, relax a little, connect with those they love and eat a good, healthy meal.
Who is it available for?/ How can people access?
Let's Eat! Frozen meals are available for anyone who needs a little support - no matter what circumstances have led them to that position. Simply head to the Baskets of Blessing website and nominate the person or family you wish to receive a meal.
How can we find you online?


---