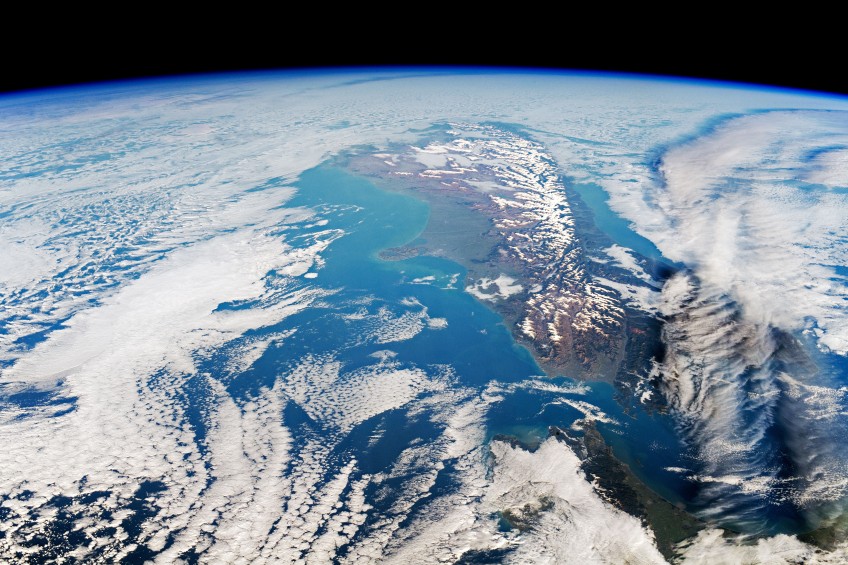 Alpine Fault modelling aims to prepare, not scare
---
"Like the bogeyman lurking in the basement in a horror movie, the next big earthquake hides in our collective conscious – too scary to consider for many."
That's the view of Jenny Chandler, a research assistant with the team at AF8, who are tasked with helping southerners prepare for the next significant quake on the Alpine Fault.
While it's impossible to predict when it will happen, science suggests we're due a shake up.
Ms Chandler reckons the best way to deal to the 'bogeyman' is to take a deep breath, turn the lights on, and see what's really there.
"The more we know, the better prepared we can be for the next 'big one'."
The Alpine Fault runs approximately 800-kilometres up the spine of the South Island where the Pacific and Australian tectonic plates collide.
There's clues in the land that show the Alpine Fault has an incredibly regular history of producing large earthquakes.
Over the last 8,000 years, it has ruptured 27 times - on average that's every 300 years.
The last big movement in 1717.
To save you the maths, that was 306 years ago.
Modelling shows there is a 75 percent chance it will happen again in the next 50 years, within your lifetime, or that of any children.
And it's likely to be a biggie – in fact, there is a four out of five chance it will be a magnitude eight-plus event.
When it goes, the Alpine Fault is expected to be dramatic.
Carol Orchiston, the lead scientist at AF8, says horizontal movement of eight or nine metres, and vertical uplift of two or three metres, can be expected across the length of the fault.
"It's going to have a very broad impact across the South Island – our highway network, our power, communications, all of our critical infrastructure will be really badly affected by this alpine fault event," she says.
"It's really important that people are prepared beforehand, because the more prepared you can be, the more comfortable your life will be afterwards."
"We all have a part of play in earthquake preparedness."
Otago Emergency Management Advisor for Queenstown Lakes Craig Gibson wants people to think of resilience like a bullseye.
"It starts right in the middle with individual preparedness. If you live here, if you're a resident of Queenstown, make it your business to know what the 'hazardscape' is.
"I think that's the big message: we actually become more resilient from the inside out."
Mr Gibson says there's no way of knowing exactly what impact the big shake will have on any given location.
But modelling suggests the landscape will rearrange itself, wrecking buildings, roads and underground pipes. Landslides are expected to dam rivers and block roads, leaving towns isolated and motorists trapped. There will be injuries and fatalities.
Most scientists working on this sort of modelling agree, it's not about overwhelming or terrifying people, it's about getting prepared.
Mr Gibson says, "All we can really do is use that as motivation to make sure that we're better prepared and that we're more resilient."
And he thinks we all "should be doing better".
Forget AF8, Mr Gibson and his bosses reckon the biggest risk factor for our region is "apathy".
He works at a community level, helping people make plans within their own neighbourhoods.
His job is focused on, "What can we do now, in 'peacetime' to make sure there is less impact, so that if the worst comes to bear, actually, we've got a plan and we can use our local resources to help ourselves little bit rather than just sitting and waiting for government support, especially in those initial phases".
He says people are more prepared than they were in years past, but he wants to see continued improvement.
Ticking off a to-do list bit by bit is better than pushing the whole thing to one side because it feels like too much.
"If we look at the weakest part of our plan and try and strengthen that, that means our plan's becoming stronger incrementally over time."
Main image (NASA/Astronaut photograph ISS063-E-52878): An astronaut onboard the International Space Station took this photograph of the South Island, on July 13, 2020, with route of the the Alpine Fault clearly visible.
Click here for the main Get Prepared index page



---