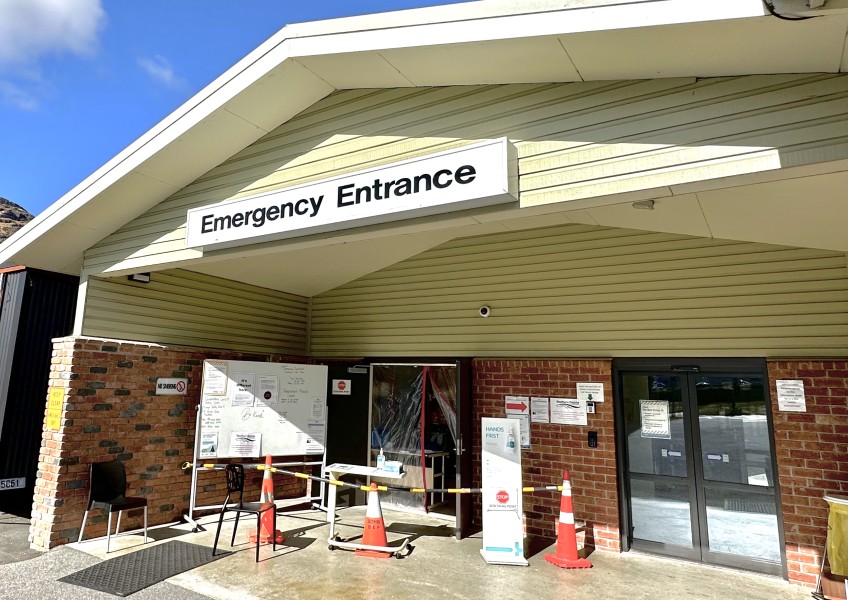 We're not rural and our hospital shouldn't be either: Mayor
---
They lead some of the fastest growing towns in the country, and now the Queenstown Lakes and Central Otago mayors are together challenging hospital plans for the region.
QLDC mayor Glyn Lewers says his district's population is "under-served" by hospital services.
Seventy-five percent of all the people in New Zealand who live more than two hours from a base hospital are in the central lakes area, he says.
And that figure will continue to grow - dramatically.
According to projections by Stats NZ, the number of people living in the Queenstown Lakes will increase by 27 percent in a decade, from 42,500 in 2018 to 54,100 in 2028. It'll hit 61,500 by 2038.
Over in Central Otago, they're expecting closer to a 20 percent rise, with the population heading for 26,400 by 2028. Conversely Dunedin's population is increasingly stagnating.
"When you add all those population bases up, it becomes quite evident we are under-served in this area," Mayor Lewers says.
Then, there's the tens of thousands of visitors and tourists in the area shorter term, staying for a night or a month and just as likely to get sick or have an accident.
And, living here can be risky business – there's a great big world famous outdoor playground on our doorstep and a culture of getting out an making the most of them.
"Our needs for healthcare provision start to get quite immediate," the mayor says.
Make them 'sweat'
Queenstown Lakes District Hospital has 25 beds – 15 for inpatient acute care and maternity, and 10 in the emergency department, but there's fairly limitedly resourced.
The accident and emergency service is classified as a Level 2 Emergency Department, which under the Ministry of Health's scale of categorization is the most basic emergency department, only allowing assessment and stabilization.
Because of this, many emergency patients are airlifted to Dunedin or Invercargill – approximately two a week in the last financial year, as Crux reported on Tuesday.
A Te Whatu Ora Southern spokesperson has told Crux the Queenstown Lakes District Hospital is considered a "rural hospital" based on the services it provides and its facilities.
But that's language Mayor Lewers is pushing back at.
"If anyone talks about Queenstown Lakes District Hospital as a rural hospital, I correct them now. It's about saying no, it does not serve a rural community.

"That's the thing…if we can actually change that mindset within the health provider and the higher-ups…then Te Whatu Ora might start to sweat."
Mayor Lewers says there's a lot to unpack in the health space, and a lot of different needs, but he's got some ideas of how things could improve moving forward.
Making the most of a national healthcare funding shake-up
His first priority is to bring a "locality" to Queenstown and Wānaka.
A quick 101: Localities are replacements of the district health boards, which were disbanded on July 1 with the Government's health reforms.
Stuff's health reporter, Hannah Martin explains one of the reasons for the reforms, is that the 20 District Health Board's around the country were serving very different-sized populations.
West Coast's looked after 32,550 people, while Waitematā's oversaw 628,770.
Localities have been introduced with the aim of providing a more efficient and equitable system, servicing much smaller populations, working with local iwi and concentrating on the needs of these specific communities, and providing them locally.
Instead of 20 district health boards, Health Minister Andrew Little says there'll be between 60 and 80 locality networks set up around the country by mid-2024.
Right now, there are only two in the South Island - West Coast and Hokonui – and they're being treated as test cases.
Mayor Lewers says by bringing a locality here, it'll help address the specific needs of the district.
Central Otago mayor Tim Cadogan sees the benefit of joining forces with Queenstown Lakes.
In his district, there's Dunstan Hospital in Clyde and Maniototo Hospital in Ranfurly – like the Lakes District Hospital, they're not "base" hospitals.
When it comes to talk of localities, the "sensible first thought" may be to stick with the current local authority boundaries and "look after what we've got", Mayor Cadogan said this week in a Facebook live on the issue.
"If we get caught up in the behemoth of Queenstown Lakes we're going to get swamped."
But there's another, possible smarter, way to approach it, he says, and he reckons there's indications the Ministry of Health is already considering it.
"If we are within a locality with Queenstown Lakes we've suddenly got 100,000 people, which attracts a lot more funding and we can do more stuff together."
The idea was discussed at the end of last year at a meeting between rural mayors and Minister Little, he says.
Within the next 10 to 15 years, inland Otago will need a base hospital, and Cromwell may just be the place – Mayor Cadogan says that's what the minister told the group.
Meanwhile, Mayor Lewers says more can be done now to improve services.
Holes in health services
Utilising digital technologies is one thing, so patients don't need to drive down to Dunedin for a short consult – he's says this happens pretty frequently.
Then there's the limited availability of community GP services out of hours, and maternity services.
There's no c-sections or epidurals on offer at Queenstown Lakes District Hospital, which means a lot of mothers travel south and "wait it out" in Dunedin or Invercargill, Mayor Lewers says.
Limited elderly care is another one – some in their retirement years are moving from the area because they can't find this care locally, he says.
"We really run the risk of breaking up a family unit…because they need to go elsewhere for their health care needs."
Mayor Lewers says he's working alongside Mayor Cadogan and with Te Whatu Ora Southern.
He confirms a representative of Te Whatu Ora has joined his council's spatial planning group, so that they're aware of the growth figures and can strategically plan where to best implement health services.
Read more:
Hospital crisis: not a single surgeon or operating theatre in Queenstown or Wānaka
Crux hospital petition comments are heartbreaking
Health Minister responds to Crux hospital petition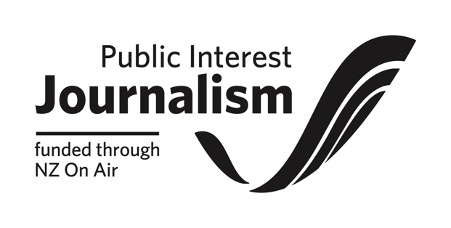 ---