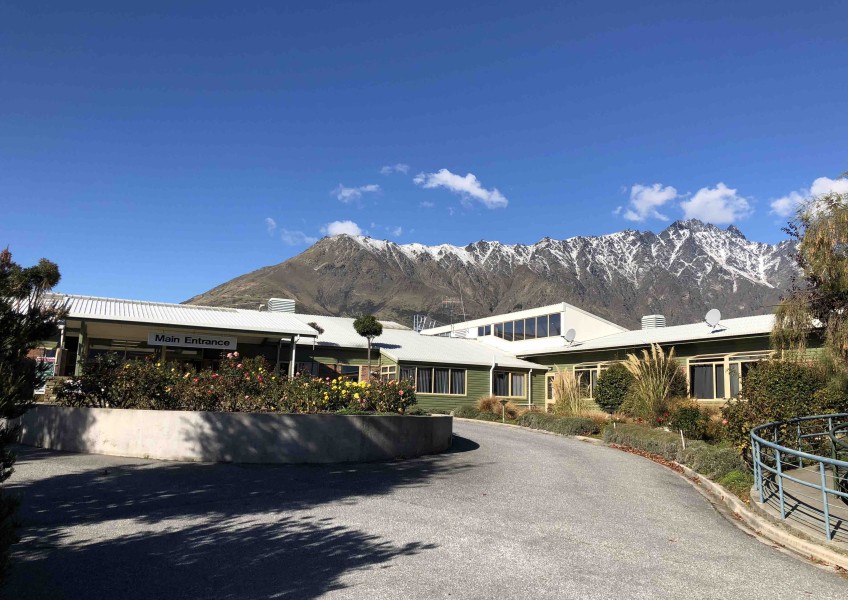 Health Minister responds to Crux hospital petition
---
Health Minister David Clark has said that the Southern DHB will look at the future viability of a Government funded Southern Lakes hospital or secondary care facility.
The undertaking comes in a letter to Mayor Jim Boult, responding to the mayor's submission of the 5,500 signature Crux hospital petition to the Minister in August.
In the letter reference is made to the expected imminent announcement of a new independent hospital for the district. The new private hospital, that is likely to be built as part of the Queenstown Country Club development, is expected to cater for free public health care via a leasing agreement with the Southern DHB. However, accident and emergency services will stay with the existing Lakes District Hospital.
The current hospital (main image), situated under the flight path of Queenstown airport, has been described as "a joke" by Mayor Boult and "woefully inadequate" by one of the Southern DHB commissioners Richard Thomson.
In the Minister's letter, Dr Clark acknowledges that the Lakes District Hospital "has seen increased demand for emergency services and faces issues around future capacity due to the rapid growth in visitors and the resident population." Currently the Government's measure of the need for new hospitals is only based on residents - not visitors - meaning that the three million tourists visiting the Southern Lakes each year are not taken into account.
Dr Clark refers to short term measures, costing a modest $6.5 million, to improve the Lakes District Hospital but also says that " the viability of providing secondary services (a new hospital or community care facility) in the area will be considered as part of the longer term vision."
The letter is the first direct comment from the Minister on the Crux petition calling for a new hospital. The petition is still open and has now been signed by almost 7,000 people.
Read: The Health Minister's full letter to Mayor Jim Boult in response to the Crux hospital petition.
Read: Details of the new independent hospital project.


---