Wānaka women still waiting for long-promised birthing unit
---
Building consent is still pending for a new birthing unit in Wānaka, pushing delivery of the long-awaited public health facility out again.
A latest estimate for an opening date is now mid next year.
Te Whatu Ora's southern midwifery boss Karen Ferraccioli says consent documents are sitting with the Queenstown Lakes District Council and are currently under review.
Once they're approved, construction work to convert a former luxury accommodation in Albert Town to a safe and welcoming place for babies to be born will begin.
Until then, some minor works have gotten underway, including last month the demolition of some interior walls and removal of interior fixtures, and equipment is being purchased, Ms Ferraccioli says.
Once finished, the facility will provide one birthing room, as well as a birthing pool, four postnatal rooms, and four antenatal clinic rooms.
"The unit will be staffed by approximately 10 people at various times, including midwives, case loading midwives, lactation consultants, and administrators employed by Te Whatu Ora," Ms Ferraccioli says.
"We are exploring recruitment opportunities and will provide more details when they become available."
The promised facility can't come soon enough for families in Wānaka, who have long been calling for improved midwifery services locally.
A Wānaka birthing unit will dramatically cut down travel times for birthing mothers and help provide pre and post-natal support closer to home.
When the purchase of the eight-bedroom property on Montheith Road was announced by the health authority more than 16 months ago, it was heralded as a quick-fix solution.
Back then, it was due to be operational at the start of this year.
However, it wasn't long before that deadline proved impossible to meet.
Initial suggestions the existing residence could remain "largely untouched" appear ill-advised, as retrofitting the residential building to meet the requirements of a healthcare facility has not been straightforward.
Meanwhile, plans for a new birthing facility to be located in on the grounds of Dunstan Hospital in Clyde are inching forward.
The facility will be owned and operated by Te Whatu Ora, and will replace its birthing unit in Alexandra - the former Charlotte Jean Maternity Hospital.
Ms Ferraccioli says her team is in the final stages of the tender process, which she expects to conclude by the end of the month.
She would not provide details of any budget for the project, saying the information was "commercially sensitive" at this stage.
However, once the contractor is secured, she expects to be able to provide an update on design, construction and completion dates for the 430-square-metre building.
Where women in Wānaka and Cromwell and surrounds should give birth has been a hot topic for the health authority for years.
Crux has an archive of stories documenting the Russian Roulette decision women face on whether to stay in the towns to birth or drive to Dunedin.
In 2019, Wānaka woman Kristi James, one of the leading spokeswoman for change, gave birth in her own midwife's office.
This week, Ms Ferraccioli says Te Whatu Ora is committed to delivering on both the projects in a timely fashion.
She says her "dedicated team is working tirelessly" to do so, and acknowledges the wait for whānau.
"We appreciate the community's patience and support for these purpose-built primary birthing units that will benefit our Central Otago community."
Main image: Te Whatu Ora announced in July 2022 it had purchased an eight-bedroom residence on Monteith Road to be a birthing unit for Wānaka babies. While is was initially expected to be ready by the start of 2023, latest estimates have it opening its doors from mid 2024.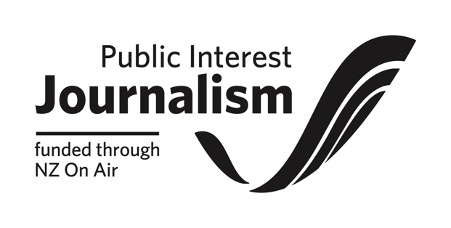 ---