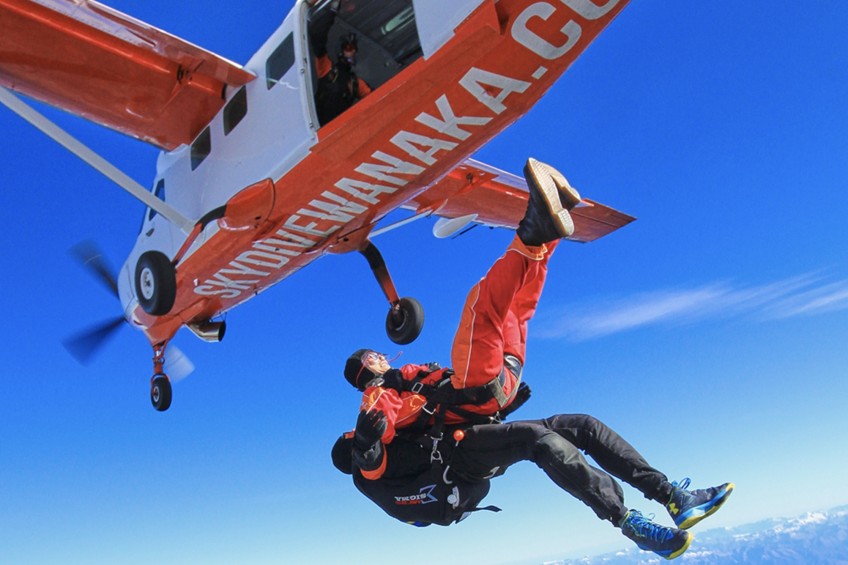 Skydive operator moves drop zone off Wanaka aiport under QAC direction
---
Crux understands that Skydive Wanaka has been given notice by the Queenstown Airport Corporation (QAC) to move it's parachute landing operations off Wanaka airport by November 2nd.
Talks between QAC and the skydiving company have been underway for almost two years. Both sides are not providing too much in the way of detail but skydiving sources claim the company's move has been forced by safety concerns that could have been handled differently by QAC.
November 2nd is the date that Sounds Air starts its new Christchurch to Wanaka scheduled air service, but a statement from QAC denies any connection between the skydive move and the the new flights.
"Skydive Wanaka will continue to operate at Wanaka Airport, including take-off and landing their aircraft. However, their parachute landing zone is moving off airport. This has no relationship to Sounds Air's service. We have been working with Skydive Wanaka for more than 18 months on the relocation of the parachute landing zone off airport."
Mike Clay, General Manager Operations and Safety QAC.
There have been long standing concerns over aviation safety when parachuting operations are mixed with general and commercial aviation activity.
The owner of a Masterton skydiving company was charged recently in relation to a 2019 mid-air collision that killed the pilots of both aircraft that were involved in the crash.


---