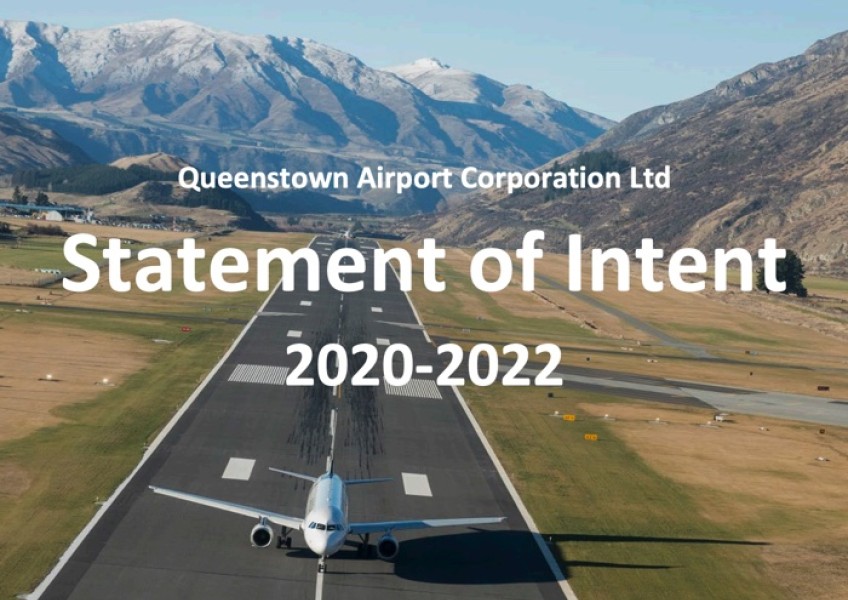 Wanaka remains the target for airport growth - Q'town Airport Corporation
---
The much anticipated Statement of Intent from the Queenstown Airport Corporation has been published today, predicting modest growth fro Queenstown airport but continuing to push plans to shift future air traffic expansion to Wanaka.
The document, which is the corporation's proposed plan for the next three years, acknowledges community pushback over further expansion of Queenstown airport but shows no sign of accepting that the same resistance might be evident in Wanaka.
"Ultimately, we aim to bring the long-term planning for Queenstown and Wanaka airports together to present a dual-airport proposition which will support and provide value to the communities we serve. This planning will establish a roadmap for sustainable airport growth, including infrastructure development, noise planning and transport connectivity. It will also complement regional planning for transport, accommodation and other infrastructure developments."
The document also acknowledges that there will be ongoing talks with both Dunedin and Invercargill airports, as reported last month by Crux.
Some commentators have argued recently that having two full scale airports so close together flies in the face of widely held planning policies around the world.
For the first time the airport corporation talks openly about modest growth, rather than the exponential growth witnessed over recent years.
"Ongoing investment is needed at Queenstown Airport to maintain and expand terminal infrastructure and enhance the customer experience. A key priority over the next two years will be working with our airport stakeholders to deliver a programme of initiatives which will improve resilience and increase capacity within the current terminal footprint to provide for a modest level of growth."
The Statement of Intent also points to a recent downturn in the tourism market that may take some of the pressure off the sensitive issue of expansion.
"Recent market trends and insights indicate that there could be some headwinds on the horizon for New Zealand's aviation and tourism sectors. We are therefore taking a prudent approach and working closely with our partners to monitor these trends so that we can adapt quickly and effectively in any business environment."
All of these factors will produce a more or less static level of profit, and therefore a near static dividend, to the key shareholders - QLDC (75%) and the Auckland International Airport (25%).
"QAC plans to manage aircraft movements within the existing parameters of noise consents, leading to passenger numbers growing at a reduced rate than experienced in recent times. Whilst operating expenses will increase in real terms during the forecast period, they will increase at a rate that is lower than the revenue, demonstrating the resilience in the operating mode."
It is now up to the QLDC to consider the draft Statement of Intent at Thursday's full council meeting before adopting a final version over the next few weeks.
There have been calls from the community for greater public consultation on the final Statement of Intent. Crux will report on this question in due course.


---