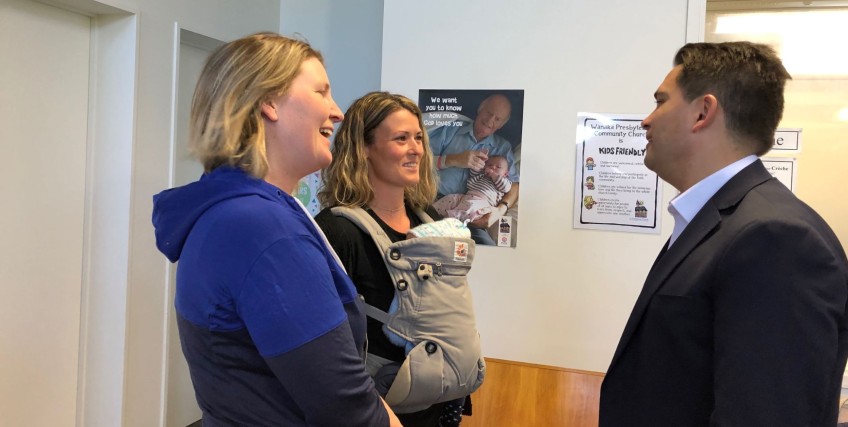 Wanaka mums tell Bridges - don't treat the maternity crisis as a political football
---
Simon Bridges told the Wanaka community today the National Party would provide a Primary Birthing Unit if elected into power next year. However, local mums and midwives say that whilst this is a good step, it's not solving the problem.
Bridges told the group a birthing facility in the Upper Clutha was crucial, given its number of births and quickly growing population.
"It's not right that Kristi James had to give birth on the floor of her midwife's office. It's a good hour to the nearest birthing unit and three and a half hours to the nearest hospital in Dunedin."
Bridges estimated the unit would require a half a million dollar capital investment, of which the community would need to pay half.
MP for Waitaki Jacqui Dean, who arranged for Bridges to speak with the community and has been working closely with the Save Our Wanaka Midwives group, said she had already started forming a charitable trust to raise these funds.
"Jacqui has been on and on and on about this - she's been an indefatigable champion for this birthing unit here in Wanaka," Bridges said.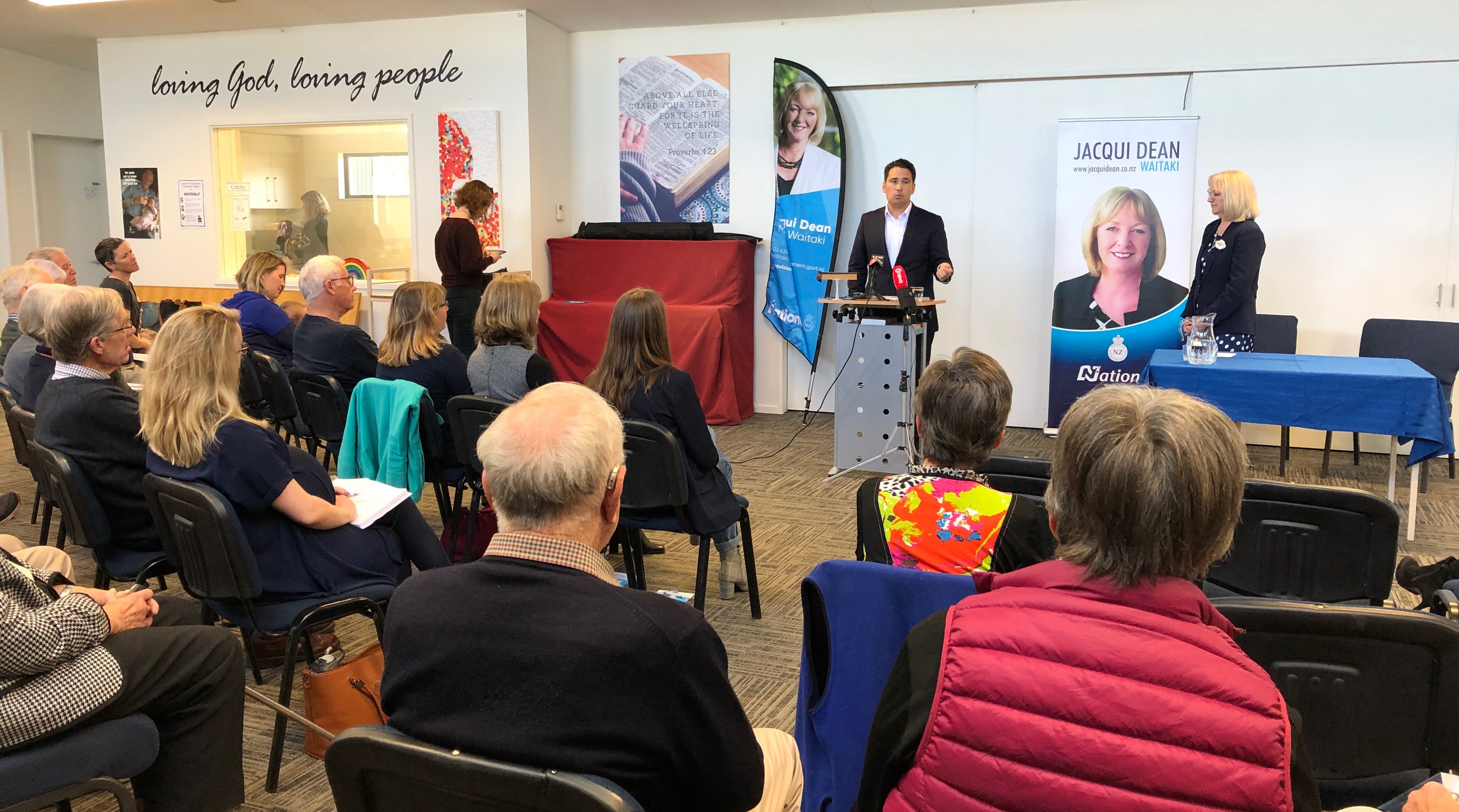 Simon Bridges announced a Primary Birthing Unit for Wanaka if National is elected in 2020

When the floor was opened for questions, midwife Morgan Weathington cut straight to the chase: "Have you considered that while building a building is useful, we need our workforce reinforced? We have enough midwives, they just need to be paid enough to come back to work."
Weathington pointed out that nationwide, there's a crisis in which midwives are not paid enough to actually work.
"How they are paid needs to be restructured. Here in a remote rural setting, most women elect to give birth in bigger cities, and midwives therefore cannot claim for those births. It's very hard to run a business where you're not claiming for 50 to 70 percent of cases."
She also highlighted money going into the DHB for maternity services is not being ring-fenced, and therefore not reaching the services where it's needed.
In response, Bridges said he was sympathetic and the best he could offer was a government that prioritised spending on health, pointing a finger at the Labour Party for wasting money that could be better spent.
"I don't want to see a situation where there's an urban regional divide. It's not right that the care you get depends on where you live."
Kimberly Davis, a young mum and an active leader in the Save Our Wanaka Midwives group, stood up and said given the nationwide systemic crisis, this regional urban divide was irrelevant.
"Promising a PBU is one thing but the maternity care issue in this country is a long standing one, and is also one that affects all of New Zealand. When we're talking about remote rural communities, Wanaka specifically, what we need is a commitment that there will be a maternity system that caters for the diversity of birthing needs," Davis said.
"When I was pregnant in Auckland, I barely saw my midwife because the midwives there are so overstretched they cannot even see their mums.
"It's not as simple as to use women, their babies and their whanau as a political football. What we need is a real genuine commitment to say 'Hey, this is broken and has been broken for a long time, and we're going to make a genuine effort to improve it, not just for Wanaka but for the whole country'."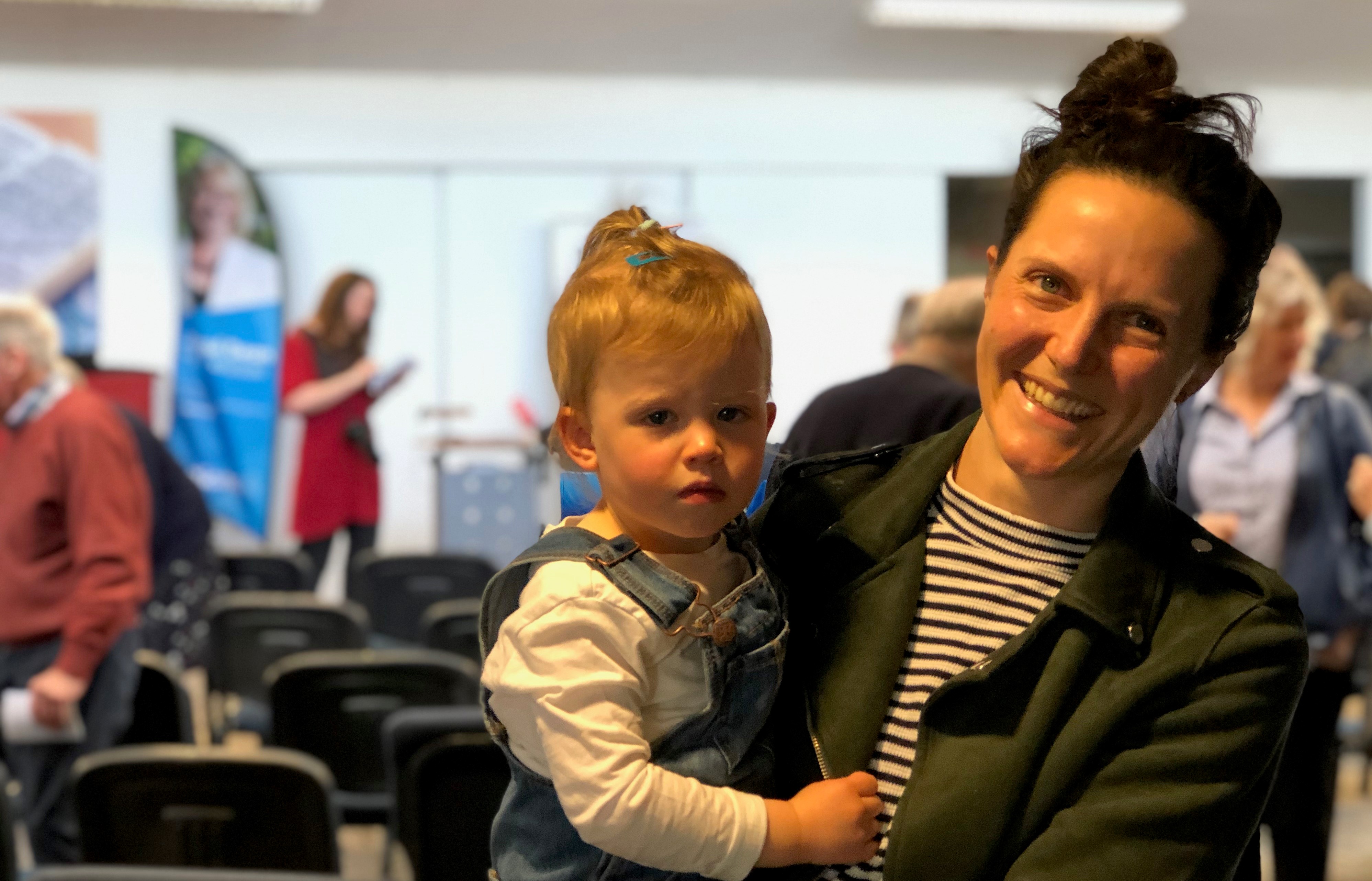 Wanaka Mum Kimberly Davis says a primary birthing unit is great, but she wants more
Bridges again said it came down to priorities in spending, and that this was ultimately a money conversation. He also spoke of the importance of having targets and performance measures.
Speaking later to Crux, Davis said it's not that it wasn't good to hear a commitment to establishing a birthing unit here in Wanaka, it's just she thinks more could be done.
"It's about addressing the problems with the whole maternity system in New Zealand. We want it fixed for all mums and their babies and their families.
"That starts with actually talking to midwives, mums, other local health practitioners in these rural communities, so it's a big conversation and not a vote gathering exercise."
In the meantime, the group continues to advocate for more primary birthing units in rural communities like Wanaka. With regards to the announced promised unit, it would be additional to the closest current one in Alexandra.
"This is for your community," Jacqui Dean told the group. "We are all going to work together to make sure you get the facilities that you need."
Main Image: Wanaka mums and Save Our Wanaka Midwives leaders Iona Bentley and Kristi James talk to Simon Bridges before his announcement


---