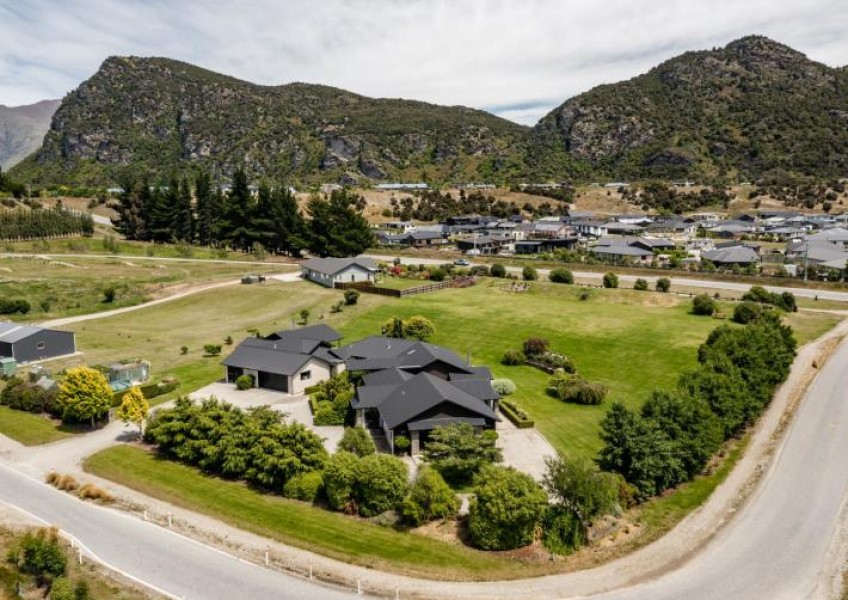 Wānaka birthing unit delayed again
---
It was due to be delivered at the start of this year, now Wānaka's long-awaited birthing unit is estimated to still be at least six months away.
It's been more than 12 months since an eight-bedroom property in Monteith Road in Albert Town was purchased and heralded as a quick-fix solution for providing a close-to-home facility for women in Wānaka and the Upper Clutha having babies.
In its resource consent application to the Queenstown Lakes District Council last year, the former Southern District Health Board had said the residence would remain "largely untouched" despite its new use.
However, the health minister now admits there's more to it than that.
In response to questioning from Waitaki MP Jacqui Dean, Minister of Health Dr Ayesha Verall says there have been delays in converting the former luxury lodge into a birthing unit, as she indicates retrofitting an existing building to ensure it meets the requirements of a healthcare facility isn't as straightforward as anticipated.
"I am advised that between August to October 2022, initial plans were developed, and between November 2022 to January 2023, a tender process was conducted to select a construction partner. A detailed refit floorplan was subsequently developed during February to May 2023.
"However, as the design became more detailed it was increasingly apparent that the level of technical, infection prevention and control requirements, electrical, and digital work required exceeded expectations of prior rural birthing units, especially refits of existing buildings.
"I am advised that it has taken time to work through these additional requirements."
A building consent is only now being worked on to be lodged with the Queenstown Lakes District Council, and construction cannot begin until that is approved.
"I am further advised that at this stage it is anticipated that the building will be open for use from January 2024."
More than $3 million has already been spent on procuring the property and in project management fees, she says.
Last year, the health authority would not say how much it spent to secure the address, but homes.co.nz at the time estimated its value at $2.07 million.
Ms Dean says the new, delayed opening date is "incredibly disappointing".
"When the Albert Town purchase was announced I hoped we'd soon have the facility local women and medical professionals had long waited for. The fact that it hasn't opened yet and isn't expected to open until 2024 is incredibly disappointing.
"This year-long delay is frustrating for me as an advocate, but it must be even more frustrating for the women who had hoped to birth there this year.
"I hope those contracted to carry out the alterations can proceed efficiently to avoid further delays."
The facility is flagged to have one birthing room and three rooms for women and new babies to stay in after birth, and should be welcome news for local midwives and families who have also long campaigned for better facilities in the town.
Crux has an archive of stories documenting the Russian Roulette decision Wānaka women have faced for years on whether to stay in town to birth or drive to Dunedin.
Kristi James, one of the leading spokeswoman for change, gave birth in her own midwife's office.
But the early promises and slow delivery from the health authority are nothing new for these women, evidenced by the chaotic first attempt to establish a maternity "hub" for the town just four years ago.
In response to questions from Crux today, Karen Ferraccioli, the health authority's southern director of midwifery, echoed the minister's responses, adding a message for Wānaka locals: "We want to let the public know that our team is working tirelessly to bring an amazing fit-for-purpose primary birthing unit to Wanaka and its surrounding areas soon."
Main image: Te Whatu Ora announced in July last year the eight-bedroom Monteith Road residence would be a birthplace for Wānaka babies from the start of this year - now, it's looking like construction won't be completed until early next year.
Read more: Wānaka women to birth in former luxury lodge


---