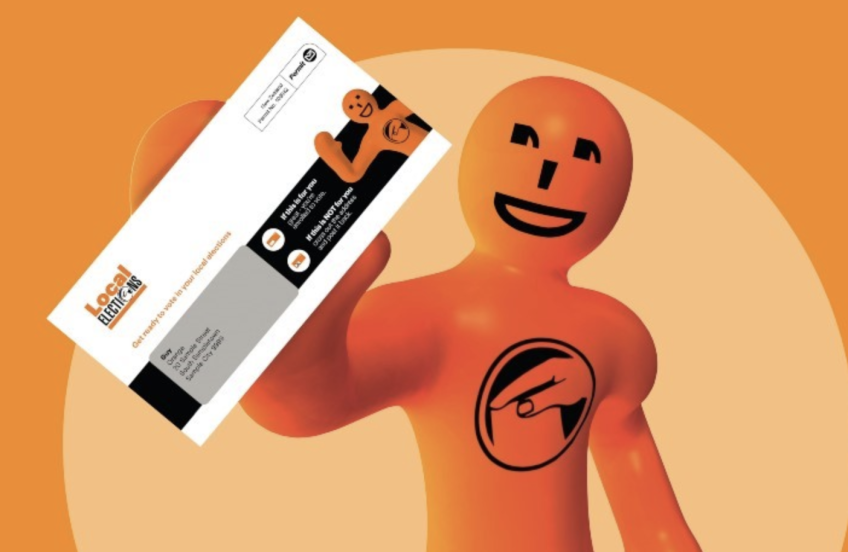 Uncertainty over QLDC election count
---
The announcement of yesterday's local election results by QLDC went smoothly until a results update due at 5.00 pm did not happen. Currently three new candidates - Niki Gladding, Glyn Lewers and A J Mason - are separated by only small margins, with two elected and one, A J Mason, not.
The scheduled 5.00 pm Saturday updated preliminary results are still referred to in a 1.59 pm QLDC media release on their website - but the update simply did not happen. The 5.00 pm update happened for other Southern electorates and Crux has been unsuccessful in discovering the reasons for the delay in the QLDC election results. The QLDC comms team did not respond to a Crux email yesterday evening seeking clarification. This morning we received a QLDC comms email saying there "was no update as yet."
QLDC returning officer Jane Robertson sent the following email to Crux yesterday evening at 7.40 pm. Ms Robertson initially told Crux the latest results were posted on the QLDC website - but then clarified that position to say the only information on the QLDC website was the comms team media statement issued at 1.59 pm yesterday.
Email from returning QLDC officer Jane Robertson at 7.22 pm, October 12.
"At this stage it's just the progress result released earlier today. https://www.qldc.govt.nz/news/show/2170/jim-boult-to-serve-second-term-as-queenstown-lakes-district-mayor/
Electionz.com should have just received the votes I couriered after close of voting today (just ordinary votes, not specials) and will be aiming to process those tonight I would imagine, to give a preliminary result. I still have the special votes to process. I've been in touch with comms and we will try to issue another release at some point later today. ETA for processing of special votes is probably Wednesday."
At this stage (8.50 am October 13) yesterday's QLDC election results are not visible on either the QLDC website or that of www.electionz.com .
The 1.59 pm Saturday numbers from the QLDC comms team were given as follows - with only 108 votes separating Niki Gladding and Glyn Lewers and only five votes separating Glyn Lewers from A J Mason. Only a small change in the count could change who sits on council and who does not.
"Results in the Queenstown-Wakatipu Ward are extremely close and are subject to change. However, the following people have been provisionally elected: Craig (Ferg) Ferguson (3,171 votes); Valerie Miller (2,824); Penny Clark (2,718); John MacDonald (2,556); Niki Gladding (2,107); Glyn Lewers (1,959).
Further results for the Queenstown-Wakatipu Ward are as follows: AJ Mason (1,954), Peter Faul (1,881), John Glover (1,815) and Grant Scannell (1,235). Further results for the Wakatipu"
Crux will update this story as soon as new information is received.


---